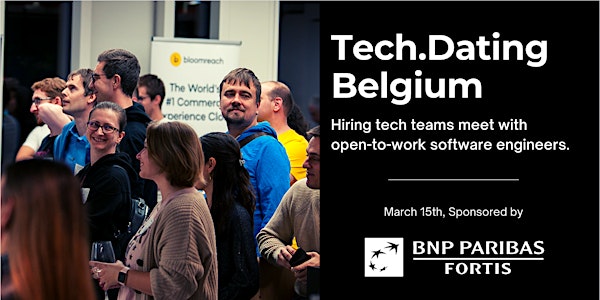 Tech.Dating Belgium - Hire Engineers
Engineering teams meet with "open-to-work" software engineers
When and where
Location
BNP Paribas Fortis Warandeberg/Montagne du Parc 3 1000 Brussels Belgium
About this event
3 hours 30 minutes

Mobile eTicket
Tech Dating is an engineering brand connecting open-to-work engineers with hiring engineering teams.
Tech Dating are held in 15+ European countries, helping thousands of engineers find the right technical team for their long-term career.
Involve your engineering team in recruiting activities
In recruitment, stories often start with a connection between passionate people. Forget about the classic job fair, forget about unsuccessful speed-recruiting events, and start to bet on your engineers to create the best leads for your recruiting teams.
For each event, the Tech Dating sourcing team takes care of inviting "open to work" engineers with an average of 3 years of work experience.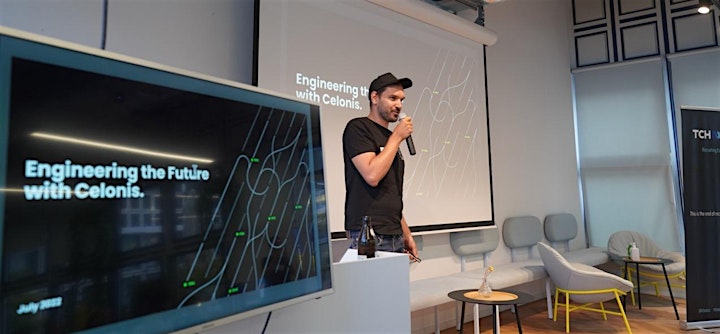 Present your product, your engineering culture, and what makes your brand unique
Tech Dating uses an event format that allows engineering teams to present what makes them unique. Forget about mentioning all your open jobs and start diffusing what makes your product unique to catch engineers' attention!
Starting from 6:30PM to 9:30 PM, here is what to expect on Tech Dating:
- Three 10-min sponsor conferences (limited to 3 engineering teams only)
- Multiple 2-min elevator pitches (for all non-sponsors engineering teams attending)
- A workshops space (3 to 5m2) for all engineering teams attending
- A two hours networking session to connect and create recruiting leadstered for the event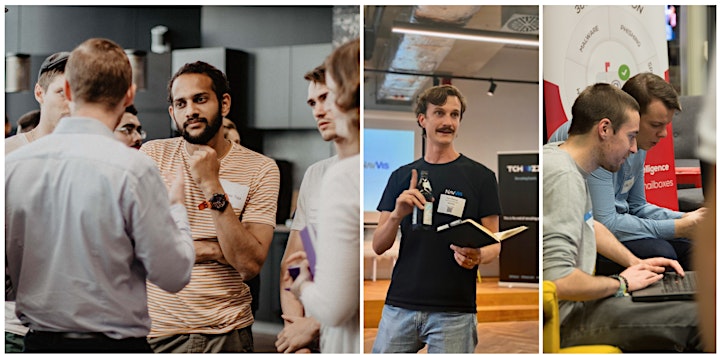 Create solid leads for your recruiting teams & hire without any success fees
Tech Dating allows your engineering team to create trustworthy relationships with open-minded and curious engineers. Our internal sourcing team promote the event to "open to work" status profile, naturally interested in connecting with like people.
The scope of engineers attendees includes:
Software engineers
Web developers
DevOps & SRE
Product managers
Project Managers
We have 60% of senior profiles and 30% of entry and mid-level profiles. Recent grads and junior profiles represent less than 10% of registrations.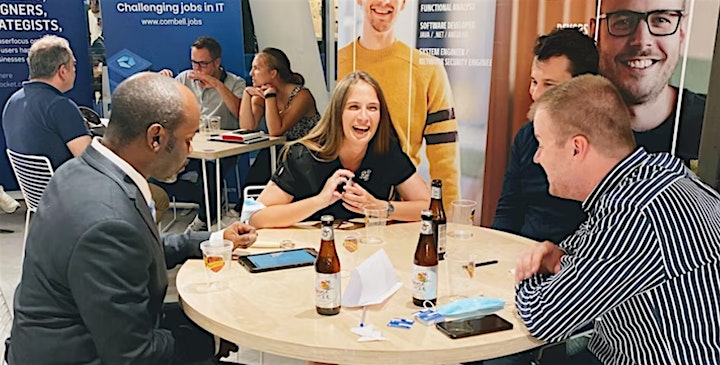 Tech Dating reaches a 70% of turnout rate when classic job fair & speed dating are struggling
With a format 100% designed by engineers for engineers, our events are reaching one of the best turnout rates in the industry.
Make sure to follow our recommendation by not only registering your brand but involving your best and most passionate engineers to highlight your product, your culture, and your way of working as a team!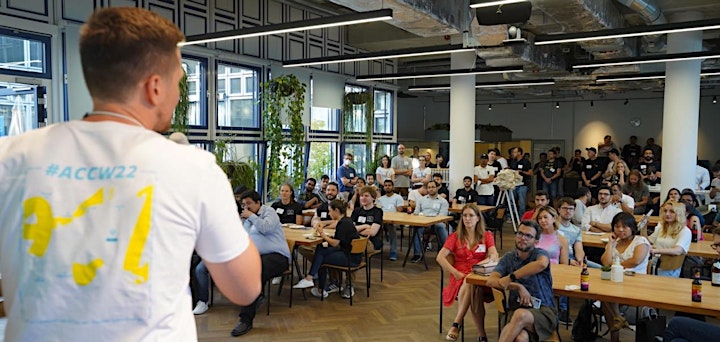 The best engineering teams in Europe use Tech Dating events to hire the new generation of engineers
We've helped thousands of talented engineers find a new challenge in our global partner network. The best engineering teams use Tech Dating to connect, meet & hire the new generation of engineers!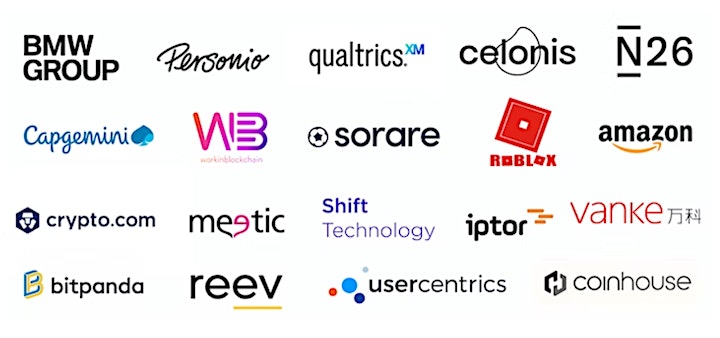 Register directly on this page or contact our support team for any questions!
Contact us at hello@tchoozz.com or visit tech.dating
FAQ
Who's in charge of talent sourcing? We have a dedicated team in charge of inviting some of the best "open to work" technical talents. We do not outsource talent sourcing.
How many people from my company can join the event? Each ticket includes three entries, for three team members.
Who from my company should join the event? Tech team or HR team? We highly recommend you to involve your engineering team. While is it ok to have one HR/recruiter profile, keep in mind that on tech dating, open-to-work (OTW) engineers are expecting to meet hiring engineers.
What being a speaker sponsor means? Sponsor speaker means that you have a dedicated 15 minutes conference slot at the beginning of the event to introduce your brand, product & hiring position. We highly recommend you to have a technical manager performing the conference.
How many sponsors are registered per event? There are only two sponsors per event.
As a sponsor, do I have to prepare a keynote support? Yes, as a sponsor, we invite you to prepare your slides & send them to our team.
I'm joining as a non-sponsor, and I have to perform an elevator pitch. What does it mean? On tech dating, all companies have the opportunity to introduce themselves. As a regular/non-sponsor company, you'll have 2 minutes to perform an elevator pitch & present your brand, product & hiring roles. This is a great icebreaker tool!
Is my elevator pitch keynote slide provided? Yes! We provide a slide for all companies performing an elevator pitch.
What should I do after registering my company? As soon as you've registered for the event, we invite you to fill out your employer profile. An employer profile link is automatically sent by email to the email address mentioned at registration.
Do you provide social media communication visuals? For each company, our team provides a visual announcing your participation in the event.
At what time should my team join the event? You're free to join us from 6pm! OTW engineers check-in starts at 6:30pm & the first conferences start at 7pm.
Are name tags/badges provided? Yes, we provide a name tag for all attendees (companies & talents). It includes your name, company & position. All badges have a QR code linked to your LinkedIn profile, making connections easier. You only have to Scan & Connect!
Is food & drinks provided at the event? Yes, food & drinks are provided at all events. We make our best to always have veggie & vegan options.
Is there any dress code? This is a tech dating 😉