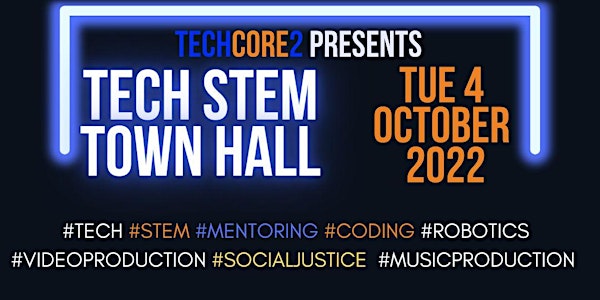 TechCORE2 #Tech #STEM Community Town Hall Meeting
Come learn about #K12 #Youth #Tech & #STEM Mentoring Opportunities right in #WestPhilly #UniversityCity
When and where
Location
Rudolphy Mercy Douglass Home 3827 Powelton Avenue Philadelphia, PA 19104
About this event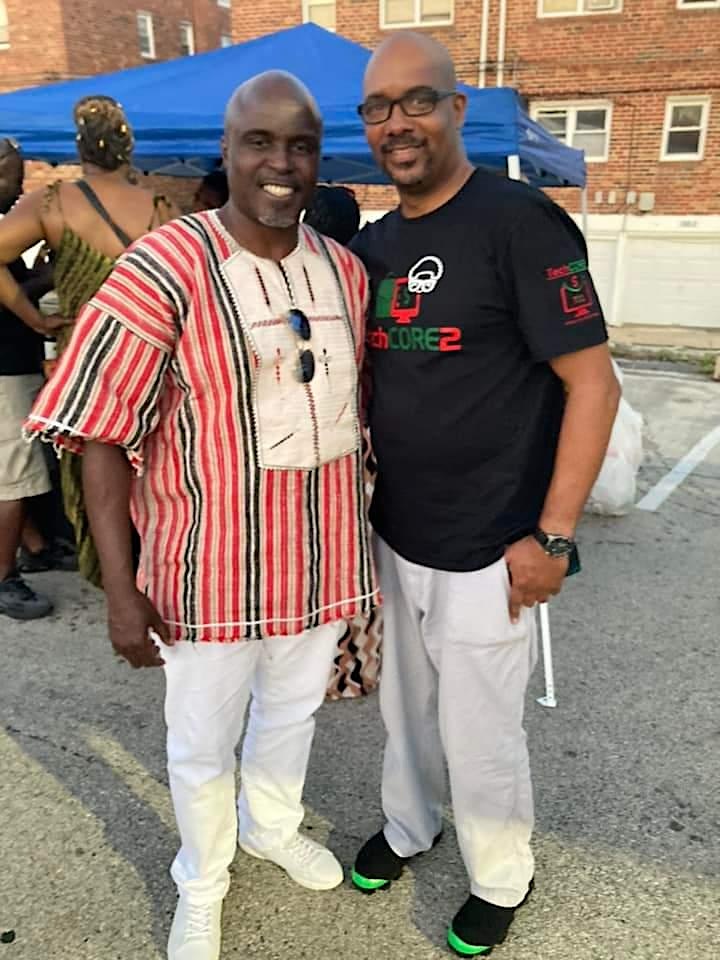 SOLOMON JONES (L) Radio Personality | Author | Journalist | Community Activist | Founder of ManUpPHL will be the Moderator for a historic convening of Future Focused Philadelphia offering relevant solutions for Philadelphia Youth and Young Adults to get into a #STEM field!
#STEM PANEL
Joel Wilson, Founder & Executive Director of TechCORE2, B.S. in Computer Science & Certificate in African American Studies
Tanya T. Morris, (1st image below) President & CEO of MOM Your Business & Philly Representative for Black Innovation Alliance (BIA) blackinnovationalliance.comtechnical.ly/startups/tanya-morris-mom-your-business/
Stephanie T. Jones (2nd image below), PhD Student in Computer Science and Learning Science, NSF GRFP Fellow, National GEM Consortium Fellow, 2nd College Student Instructor hired for TechCORE2 Spring 2016
Special Guest Panelist TBA
COME LEARN the easy steps to get your youth excited and ready for #STEM career. There are hidden gem programs right in Philadelphia that we will introduce to you and the manifold opportunities they present.
WANT YOUR YOUNG PERSON TO GO TO COLLEGE? A good plan is the best first step. Let us help you on that path.
WANT A GREAT CAREER WITHOUT GOING TO COLLEGE? #STEM paths are 2nd to none and span many career disciplines.
CONCERNED ABOUT DINNER? Our doors will be open at 5 PM so you can stop at one of the delicious FOOD TRUCKS right across the street. We will have complimentary cold Water & Juice for you to sit and enjoy in the Community Room starting at 5 PM.
CAN YOU DONATE TO HELP TechCORE2 LAUNCH "The GAME ROOM + Social Justice Hangout" this Fall for Jr. High & High School Youth? https://givebutter.com/Techcore2Fall2022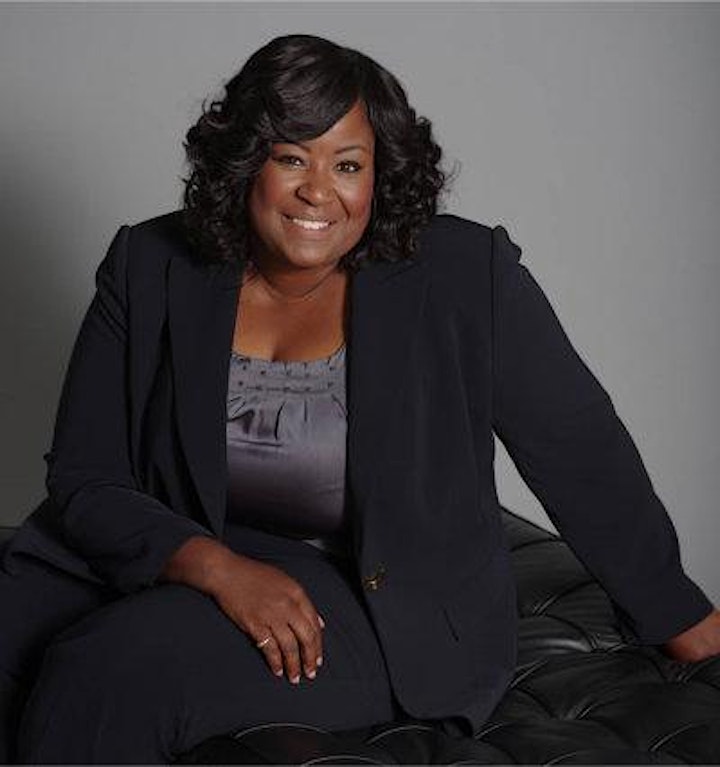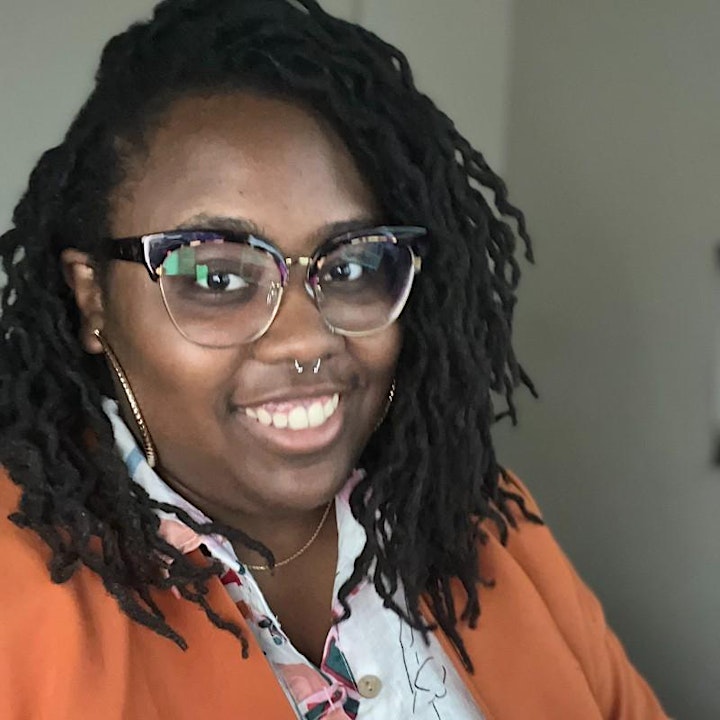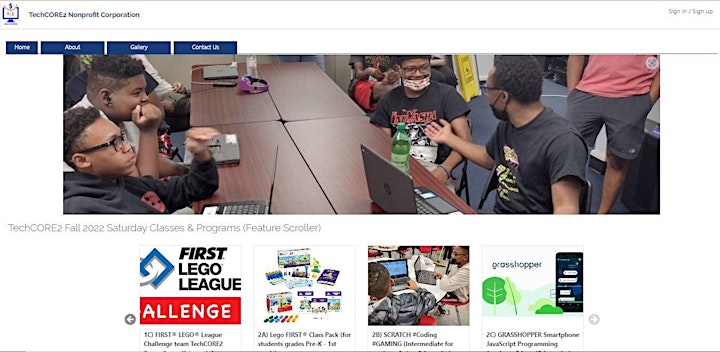 SIGN UP @ Register.techcore2.org
ALL 2022 SCHOLARSHIPS (codes valid 01 Sep, 2022 - 15 Oct, 2022)
TC2_Fall2022_K-2 (80% OFF) (K to 2nd grades)
TC2_Fall2022_GAMEROOM (100% OFF) (7th TO 12th grades)
TC2_Fall2022_3-6 (80% OFF) (3rd to 6th grades)
TC2_Fall2022_6-12 (80% OFF) (6th to 12th grades)
CLASSES + PROGRAMS
Time Slot 1: 11:00 am - 12:30 pm1A) Parent & Me: Intro & Experienced SCRATCH Coding** (for students grades K - 2nd)1B) SCRATCH Coding (for students 3rd to 5th grades)C) FIRST® LEGO® League Challenge team TechCORE2 Terror Bytes (7th to 12th grades)
Time Slot 2: 1:00 pm - 2:30 pm2A) Lego FIRST® League DISCOVER Class Pack (for students grades Pre-K - 1st grade) 2B) SCRATCH #Coding #GAMING (Intermediate for students 3rd to 8th grades)2C) GRASSHOPPER Smartphone JavaScript Programming (students 6th to 12th grades)
Mentoring Time Slot: 11:00 am - 3:00 pmThe GAME ROOM + Social Justice Hangout! (Jr. High & H.S. Students)