#TechCares Series: Tech Startups for Justice – a Talk with Ben Jealous and Paul Perry

Monday, October 26, 2015 from 6:00 PM to 8:00 PM (PDT)
Event Details
Join us on Monday, 10/26 for the second of the Runway #TechCares series focusing on "Technology for Criminal Justice Reform". With Ben Jealous (Partner at Kapor Capital and former CEO of the NAACP) and Paul Perry (Director of the RESET Foundation), the fireside chat will highlight some of the biggest challenges and innovations in the criminal justice reform movement.
Ben Jealous Partner, Kapor Capital and Former CEO, NAACP
Benjamin Todd Jealous is Partner at the Kapor Center. He is the former president and CEO of the NAACP. He stepped down from his post at the end of 2013. The youngest president in its history, he began his career at age 18 opening mail at the NAACP Legal Defense Fund. Jealous has been a leader of successful state and local movements to ban the death penalty, outlaw racial profiling, defend voting rights, secure marriage equality, and free multiple wrongfully incarcerated people. Under his leadership, the NAACP grew to be the largest civil rights organization online and on mobile, experienced its first multi-year membership growth in 20 years, and became the largest community-based nonpartisan voter registration operation in the country.
A builder of robust coalitions, Jealous' leadership at the NAACP included bringing environmentalist organizations into the fight to protect voting rights, and convincing well-known conservatives to join the NAACP in challenging mass incarceration. Prior to leading the NAACP, he spent 15 years serving as a journalist and community organizer. While at Mississippi's Jackson Advocate newspaper, his investigations were credited with exposing corruption at a state penitentiary and proving the innocence of a black farmer who was being framed for arson. While at Amnesty International, he led successful efforts to outlaw prison rape, expose the increasing trend of children being sentenced to life without the possibility of parole, and draw attention to expanded racial profiling in the wake of the September 11, 2001 terrorist attacks. A Rhodes Scholar, he has been named to the 40 under 40 lists of both Forbes and Time magazines. He is #1 on TheRoot.com's 2013 list of black leaders under 45.
Paul Perry Executive Director, Bay Area Campus, Reset Foundation
One of the defining moments of Paul's life occurred before he was even born: due to a criminalized drug addiction, his mother was pregnant with him while in prison. Paul was subsequently adopted by two incredible fathers, friends of his mother's, and given a loving household and upbringing. This early exposure to incarceration and compassion seared a commitment to criminal justice reform and youth learning into Paul's DNA.
As Executive Director of the Bay Area Campus, Paul brings expertise as a teacher, administrator, and school designer to his work with Reset. Most recently, Paul was part of a team that designed and launched three new competency-based high schools within the New York City Department of Education, the nation's largest school district. Prior to that launch, Paul served as an assistant principal in Boston and worked with the Los Angeles Unified School District on professional development for teachers and principals. His career as an educator has also included teaching middle school in Philadelphia and leading college courses at San Quentin State Prison in California.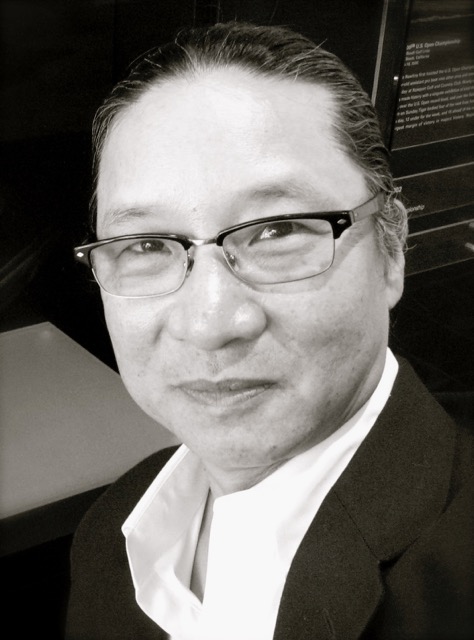 Joe Kwong Co-Founder and CEO, SPROKIT
Joe Kwong is the co-founder and CEO of SPROKIT – a technology company that reduces recidivism and addresses the problem of mass incarceration by better connecting re-entering prisoners with probation officers, social service providers, employers, families and friends.  His mission in life is to use technology and media to create positive transformation.  Kwong also co-founded Nuvana, an edtech company that created socially-networked, gamified behavioral change technology that was used at Stanford, the University of California, the Smithsonian, Michigan State University and numerous K-12 schools to teach a variety of subjects.  His empathy for at-risk populations comes from his experiences as an award-winning writer-producer that garnered him nine Emmies, an Academy Award, a Columbia-duPont and an Ohio State Journalism award for his documentaries, films and new media projects.  He wrote "Nim's Island" starring Jody Foster and the anti-sex trafficking feature film "Sold" which was executive produced by Emma Thompson.
A special thanks to…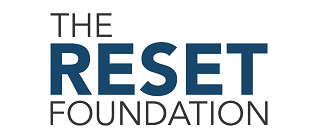 The Reset Foundation
The idea is simple: instead of serving time in a dehumanizing prison environment, a sentenced young adult lives at a Reset campus, focused entirely on academics, career, and healthy living.
We believe that by shifting the culture of the justice system, we can improve public safety, save taxpayer resources, and empower individuals, families, and communities.
Have questions about #TechCares Series: Tech Startups for Justice – a Talk with Ben Jealous and Paul Perry?
Contact Runway Incubator
When & Where

Runway Incubator
1355 Market Street
Suite 488
San Francisco, CA 94103


Monday, October 26, 2015 from 6:00 PM to 8:00 PM (PDT)
Add to my calendar