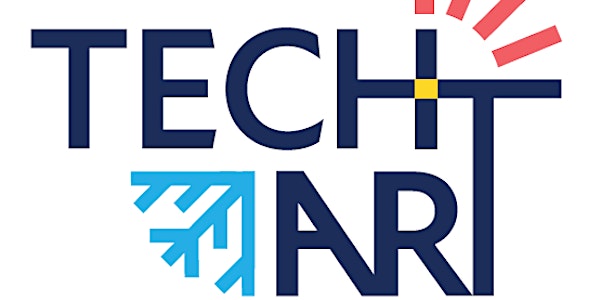 TechArt- Webinar, Hybridize your Festival&Residence?
Welcome to TechArt and Northern AiR - Hybridize your Festival & Residence?
Date and time
Friday, April 22, 2022 · 10am - 3pm EEST
Location
Lapland Hotel Oulu 3 Kirkkokatu 90100 Oulu Finland
About this event
The TechArt project, in cooperation with the Northern AiR network, will organise Hybridize Your Festival & Residence from 10:00 to 15:00 on April 22, 2022. European experts will present how the transition to hybrid events has changed the work of festivals, residencies and the cultural field. What have challenging times brought us? Registration for the seminar is open until 19 April 2022.
Place: Lapland Hotel Oulu
Time: 22.4.2022 at 10:00-15:00
Draft Agenda:
Presenter Pia Houni, PhD, Science and Art Expert
10:00 – 10:05 Welcoming words, Olli Rantala Project Manager of TechArt and Kai Latvalehto Project Manager of Northern AiR
10:05 – 10:25 UNIC Generations' Lab - When diversity and design thinking converge, Anca Teodosiu Project Designer, University of Oulu
10:20 – 10:35 Virtual Magic Show – Magician Joni Pakanen
10:35 – 10:55 Innovative Business Models for Cultural Industries, Inkeri Borgman, Founder and CEO, Gigle Ltd.
Exploring new revenue models for artists and organizations through digital sales channels.
10:55 - 11:15 Expanding the Horizons of Festivals and Residencies, Aki Roukala, Photographer, Music Manager, Residence Founder
11:15 – 11:35 Hybrid Sibelius Festival, Experiences from 2007 onwards, Teemu Kirjonen, General Manager, The Lahti Symphony Orchestra
In 2007 the Lahti Symphony Orchestra was the first orchestra in the world starting to broadcast its concerts regularly on the internet. The pioneering work has included both successes and challenges.
11:35 - 11:45 Reflections on the morning session, Pia Houni
11:45 – 13:00 Matchmaking Lunch
13:00 – 13:30 BREATHING SPACE –The power of culture in a Pandemic, Nick Barley, Director, Edinburgh International Book Festival
Nick Barley has been responsible for overseeing the Edinburgh International Book Festival's response to the Covid-19 pandemic and for its transition to a new hybrid event format.
13:30 – 13:40 TaikaBox Connected Studio: John Collingswood, Digital Artist, Oulu
John Collingswood shares how TaikaBox uses technology to bring artists and audiences together without crossing borders.
13:40 – 13:50 Musical greeting from the Madetoja Music High School
The incubator of many Finnish pop stars, classical talents and church musicians sends us a musical greeting.
13:50 – 14:10 Coffee break
14:10 – 14:25 Hybrid Residencies, Bojana Panevska, artist and residency co-ordinator, TransArtists, Amsterdam
Bojana Panevska's presentation focuses on the development of hybrid residencies, a relatively new term and model, with all its positive and negative aspects, from both perspectives – the organiser and the artist.
14:25 – 14:45 Peace Machine Oulu2026, Ekho Collective, Minja Axelsson, Researcher and Designer
14:45 – 15:00 Reflections on the afternoon session, Pia Houni
You can also participate in the event via livestream. The language of the seminar is English.
Regards
Olli Rantala
Project Manager
TechArt Project
City of Oulu, Central Administration
FI90015 Oulun kaupunki / City of Oulu
Tel +358 44 703 7559
olli.rantala@ouka.fi
https://techart.fi/en/
The TechArt project is an ERDF – a funded project between 1 January 2021 and 31 December 2022, funded by the Association of North Ostrobothnia
TechArt Project is an ERDF project during Jan 1st, 2021 until 31st Dec 2022. Project is funded by the Council of Oulu Region
Kai Latvalehto
Kripa project, project manager
www.northernair.fi
kai.latvalehto@ii.fi
Northern AiR is a cornerstone of the Kripa-project. The project promoters are the municipality of Ii, the city of Raahe and the Kuusamo College association. The Kripa-project (2020-2022) is a part of the Rural Development Programme for Mainland Finland, funded by the European Agricultural Fund for Rural Development.