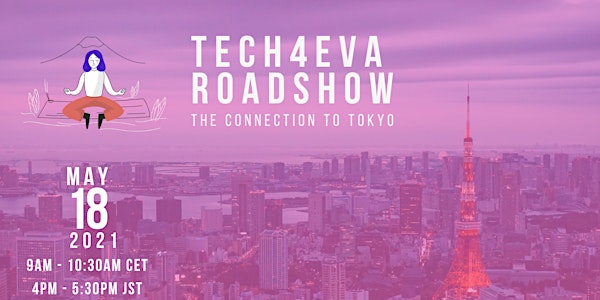 Tech4Eva Roadshow Tokyo
We invite you to the first Virtual Roadshow of Tech4Eva to discover the Tokyo ecosystem and connect with our partners.
About this event
Explore the Japanese healthcare ecosystem! Japan-based investors and leaders in FemTech will share business resources, market opportunities and investment options available to aspiring entrepreneurs and established business owners working to advance technological solutions for women's health.
Why attend:
Understand how to set up business in Japan
Learn how to enter Japan's market for FemTech products and solutions
Discover Innovation in FemTech
Build interest of Japanese investors - do's and don't
Join the virtual voyage!
For more information about the first cohort of the Tech4Eva Program download the event brochure and visit www.tech4eva.ch