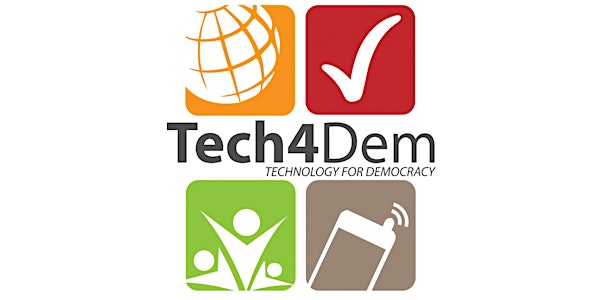 #Tech4Dem Happy Hour Sept 2015 ft. USAID's Joshua Haynes
Location
Science Club: 1136 19th St NW, Washington, DC 20036
Description
#Tech4Dem Happy Hour September 2015
Tuesday, September 15th
5:30 to 7:30 PM
Science Club DC
1136 19th St NW
Around the world, the rising tide of government crackdowns on civil society threatens to drown out the voices of the millions of citizens now finding new ways to demand peace, security, and economic opportunity from their state institutions. According to the International Center for Not-for-Profit Law, more than 50 laws limiting the ability of civil society to organize, fundraise, and advocate have been proposed or enacted by governments over the past three years.
In response, USAID, Sida, Aga Khan Development Network, and Open Society Foundations have joined forces to launch the Civil Society Innovation Initiative, which is now launching six regional civil society innovation hubs in cities around the world. The hubs will use human-centered design techniques to train civil society organizations in the tools, technologies, and techniques needed to identify and solve communities' problems from the bottom up.
Join #tech4dem on Tuesday, September 15th upstairs at Science Club for a chat with Joshua Haynes—Senior Innovation Advisor for Civil Society & Media at USAID's Center for Democracy, Human Rights, and Governance—and more details on the Initiative and the innovation hubs.