Description
What is the Rose that Grew From Concrete?
Inspired by Tupac, our event theme was created to show people that it's not the cards of life that dictate your life but how you can adapt to your surroundings.
Hip-N-Paint (HNP) is Sip and Paint with a Hip-Hop Twist. Bring your spouse, girlfriend, boyfriend, or whoever to sip some good dranks and express your creativity through painting. Hip-N-Paint starts at 6-9pm and continues until 12 am in conjunction with the Tech Trap House.
The Tech Trap House (TTH) was created to bridge the community gap between underrepresented communities and the tech industry using arts, music, and gaming. Hip N Paint (HNP) lasts for 3 hours and is geared towards painting enthusiasts. TTH is a 6-hour event where music and paint artists, techies, and gamers, come together to have fun with the purpose of closing the community gap.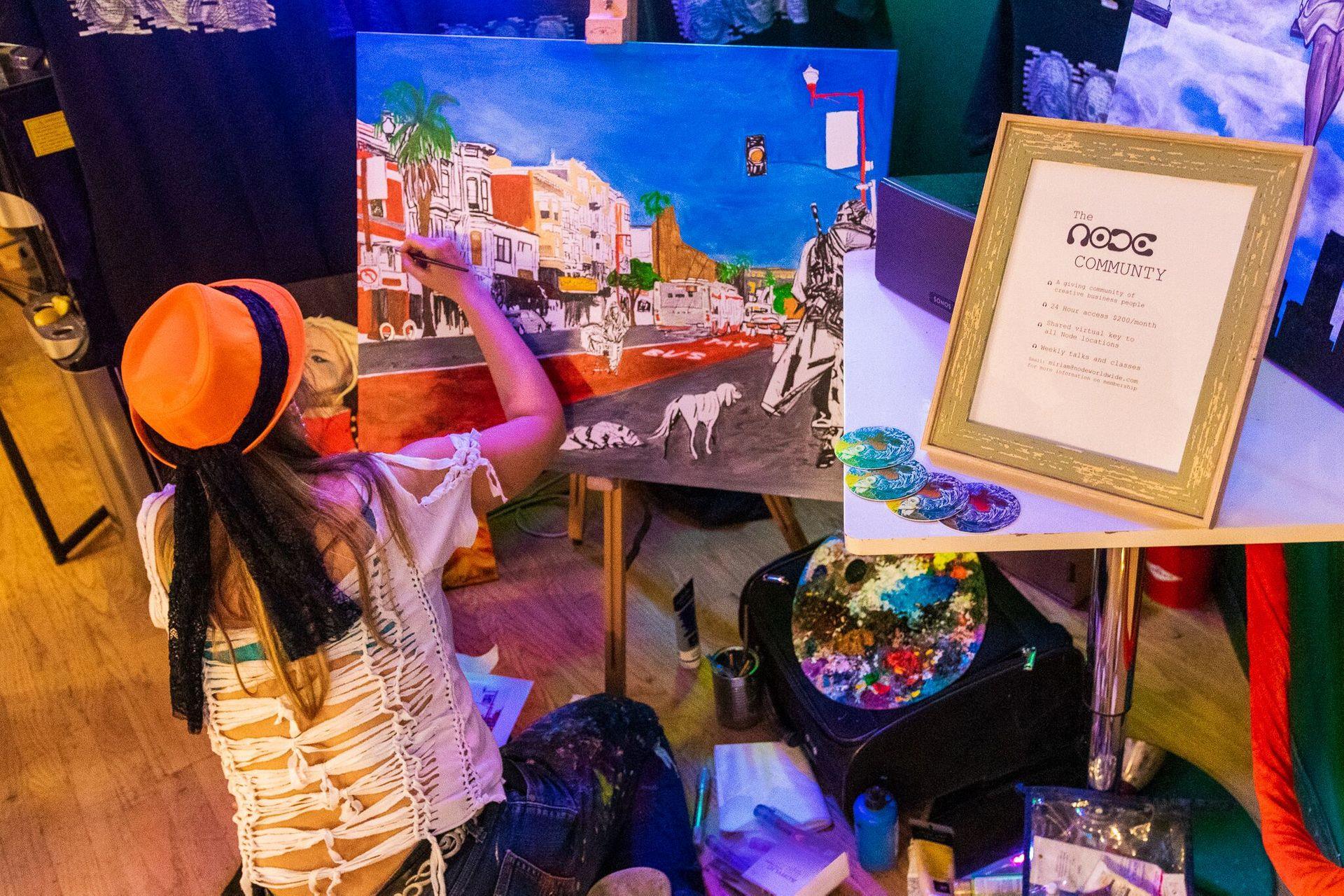 Here's the Three Different TTH Zones:
1. Hip N Paint - Sipping drank and painting Picassos
2. TTH Corner, Indie Artist, & Music - Interview discussion,2 local indie artists perform and DJ spinning hip hop records
3. Smash Brothers Game - Gaming section for the gamers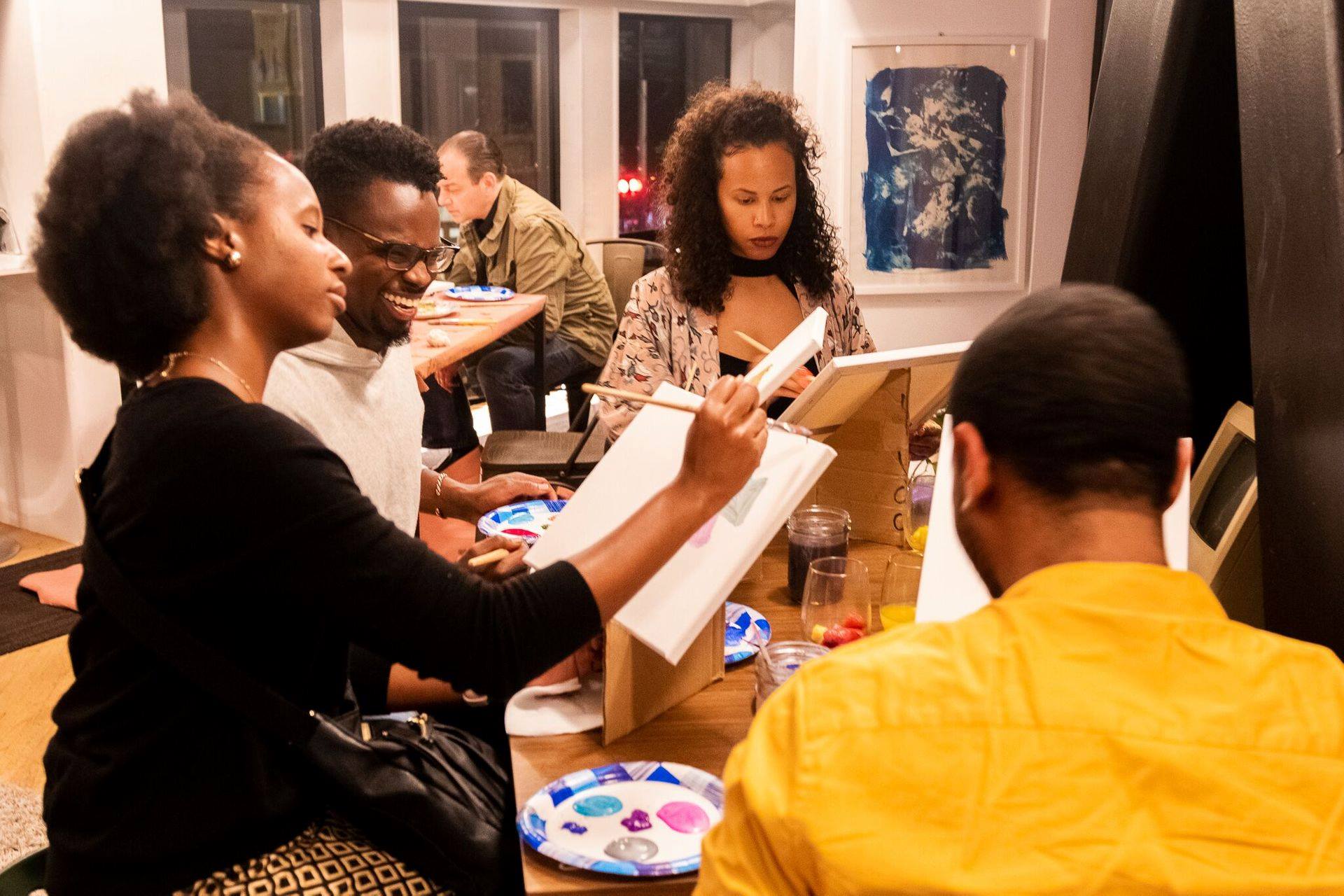 Format:
6-9pm - Hip N Paint
9:15pm - Announcements
9:20pm - Fireside Chat w/ Anthony Holloway
9:45pm - TTH Q&A
9:50pm - Soundcheck
10:00pm - Bebe Hendrix
10:20pm - Sarai
10:25pm - DJ music
12:00am - Cleaning Party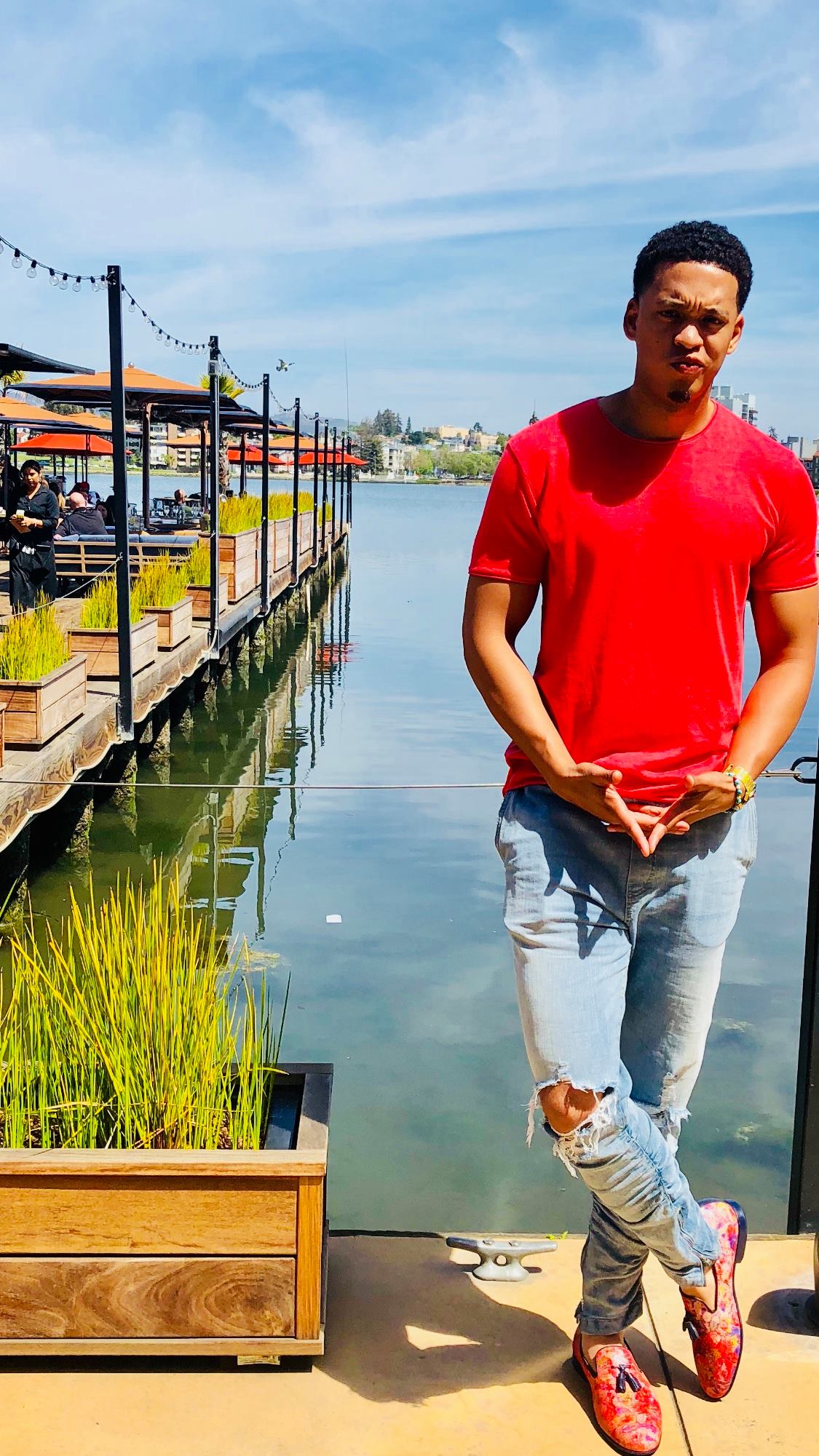 Anthony Holloway
Linkedin My 21-Day Job Offer Story

Anthony is fascinated by numbers and human psychology. He got his career start in social impact investing for City National Bank of New Jersey, one of the leading black-owned banks in the country. In 2016 he decided to shift industries and moved 3,000 miles to apply his talents in the Bay Area Tech scene. Currently, he leads Talent Acquisition at Woebot. His team is building a small group of thoughtful and committed individuals to redefine how therapy and evidence-based mental healthcare is delivered to help millions of people live happier lives. He's also the Founder and Chief Editor of Tech Dirty With Me, a Medium Blog that seeks to inspire folks to take risks and overcome imposter syndrome. This Fall 2019, he'll be launching "Get Unstuck & Win The Job You Deserve." An online course with a mission is to help people secure the bag doing meaningful work that speaks to their soul.
Artists: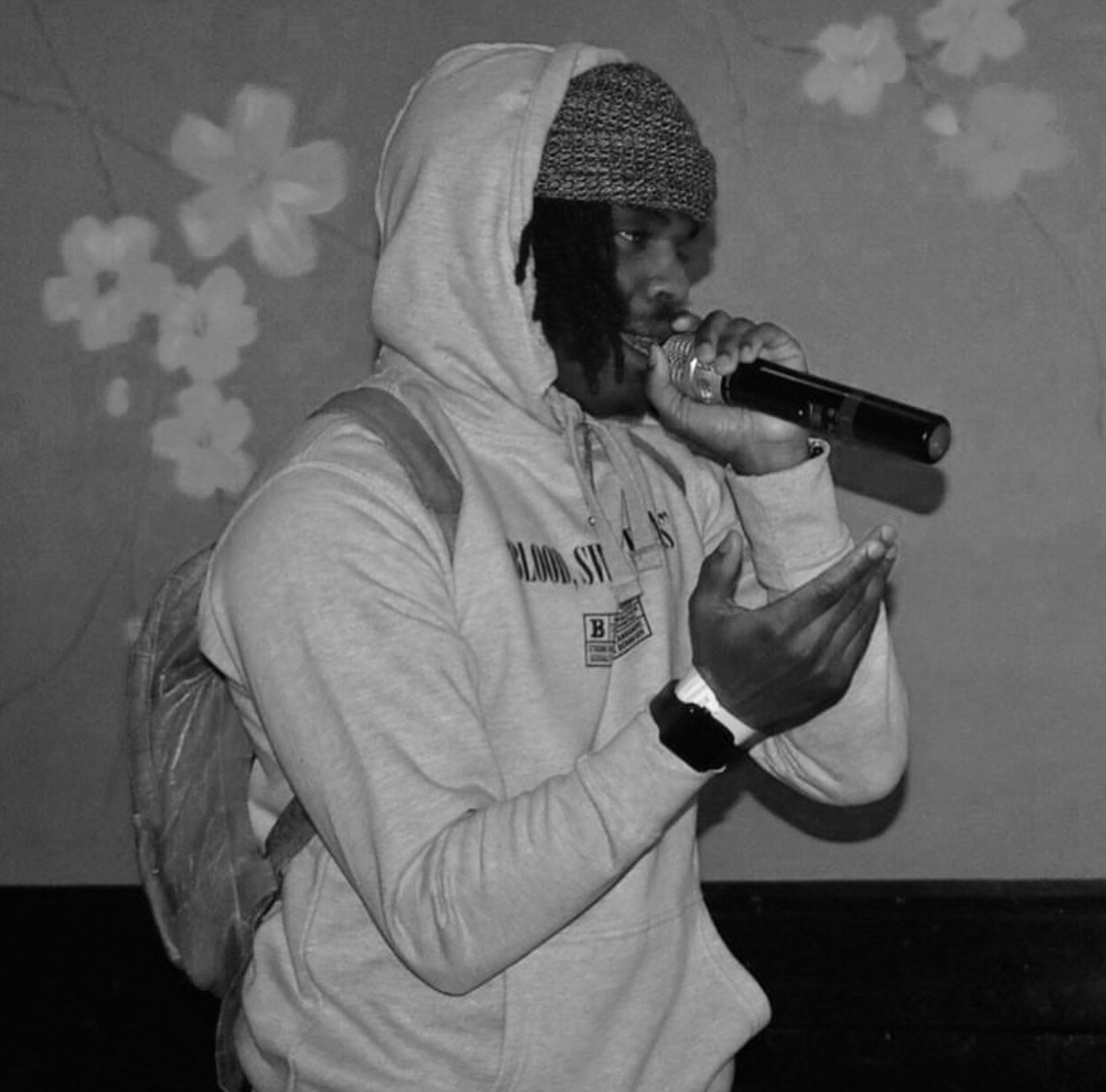 Bebe Hendrix: Website, Facebook, Instagram, Twitter, Spotify, Soundcloud, Youtube
Bebe Hendrix, 32-year old Oakland, CA native, is the embodiment of a true Emcee. In his music, you can hear touches of Jazz, Early Rock and Roll, early 90's R&B, and of course Hip Hop. In an area known for its hyphy mob sound, Bebe has chosen to take a more instrumental approach. Rapping over live bass rips and natural drum loops reminiscent of the boom-bap era. Lyrically no subject is taboo as he speaks on his personal involvement in the streets, politics, sex, drugs, love and other social issues that are relevant in his generation. In fact, no artist has proved to be more unafraid of speaking on the subject of love than Bebe. In his last two projects, "Best Wishes" and the more recent "No Malice Intended". The subject of love proved to be the very thesis as Bebe shared his intimate feelings and experiences on love and relationships. In his own words " true artist draw from love." but don't get it confused he is no sensitive Drake or a ladies man like LL Cool J. He was once homeless and gives you a front-row seat into his flaws and insecurities as a human being. One might be quick to dismiss his style, as "EMO" rap. But to him, it is, "mood music", the perfect artistic expression of emotions at that very moment. So whether it is joy, anger, or sadness. Each emotion can be sonically felt throughout his music. It is that pure authentic stance that he takes on his art form, that makes his music so special. Everything is organic nothing is forced. in his own words. " Your either going to love it or hate it, and I'm completely fine with either outcome."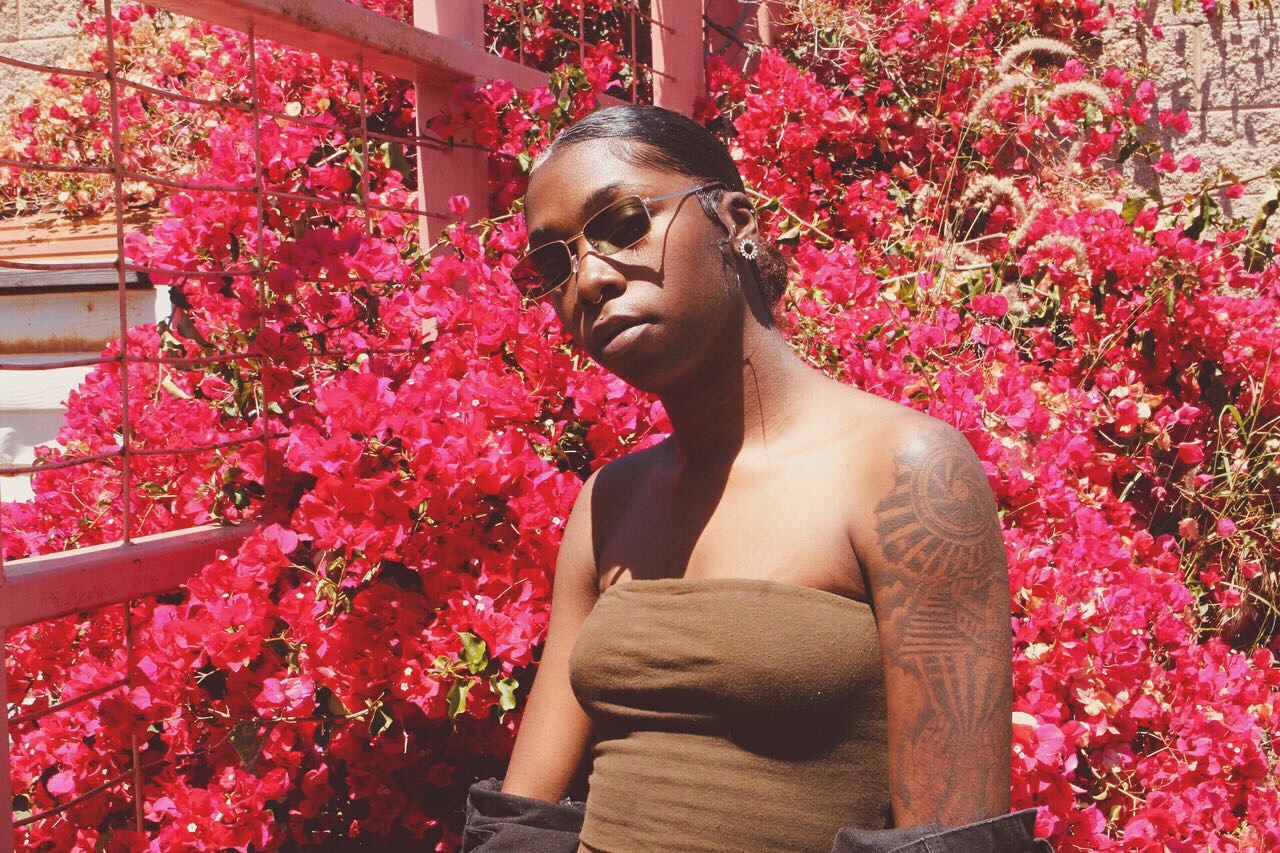 Sarai: Instagram and Soundcloud

Sarai Wortz-Bennett aka Sarai is a 21-year-old R&B singer/songwriter and dancer born and raised in Oakland, California. She was raised in the church and began her singing journey in the choir. She started performing at a very young age and has been crafting her skills live, and in the studio, since. "Music has a purpose; my music is made to be enjoyed, and more importantly, deeply felt." Influenced heavily by her Bay Area roots, her tracks borrow heavily from the soul, hip-hop, R&B, as well as old-school sensibilities mixed with sounds from current trends in the industry. Her last EP, "More Me Than You" was well-received in 2017. She has been heavily featured on mixtapes and album tracks and is gearing towards her debut album in 2019.
You will get four drinks with your ticket. Food will be served by Senor Versace at $10 a plate. DJ Ball-D will be on the ones and twos!
This is event has been done in collaboration with Corey Harris, Blackchain Founder, and DeBray and Talea Carpenter. Node is a 24/7 community, university, event space and social club, with events and seminars revolving around blockchain development. Join us now! -> www.nodeworldwide.com