Description
Facts:
Currently, the employment rate of South Korean women is 21 percentage points below that of men, according to the Paris-based Organization for Economic Cooperation and Development (OECD). The OECD also recommended that South Korea should promote a workplace culture that supports work-life balance, and break down labor market dualism to support female labor force participation.
Many South Koreans are reluctant to accept that women have careers, and firms often fail to accommodate the needs of working mothers. The workplace has been slow to adapt, and huge numbers of capable female candidates are being overlooked or sidelined.
Necessarily, WHOmentors.com, Inc. offers free tech training for South Korea women to remove significant barriers to their full and effective participation in apprenticeable occupations and nontraditional occupations (tech).
Example: Sadajura 사다주라
https://www.youtube.com/watch?v=RKega_Usat4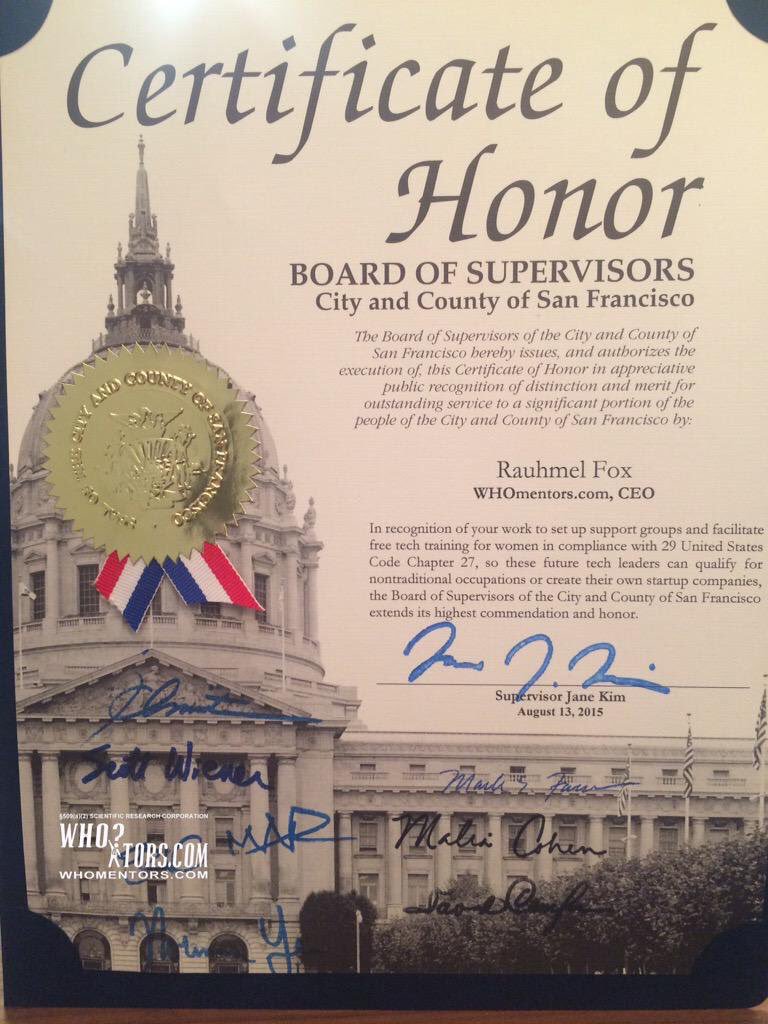 Candidates must be able to show documentation to identify a valid nonimmimgrant status such as B-1, F-1, or J-1.
NOTE: Tech training includes onlne courses both sefl-paced and "watch and learn" group sessions. Please bring your Apple Notebook, no support for PCs at this time. Approved registrants will receive comlimentary Apple Developer Access for 3 months to publish an app under the name of WHOmentors.com, Inc.
한인여성들을 위한 Language Exchange! iOS앱 개발 가능하신분 혹은 관심있으신분 환영합니다!
Evening appointments possible at WeWork locations. Add KakoTalk ID: Rauhmel.
SMS text 415-373-6767 to confirm RSVP