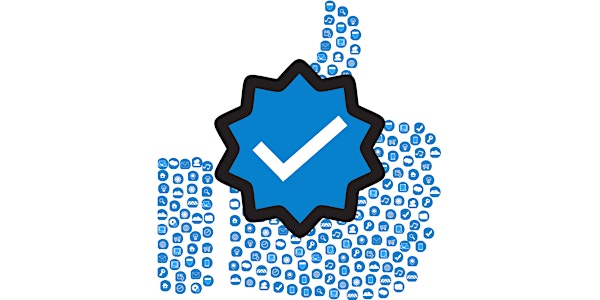 Tech T!PS Jam: Summertime Blues (Are You Verified?)
Checkmarks, on social media next to a user's username, help others to identify if the account is official or not. Webinar provides details.
By InBusinessLinks Network, Fustino Brothers, Inc, Design For Communication
Date and time
Monday, July 10 · 9 - 9:45am PDT
About this event
Get Verified: The blue badge means instant authority and credibility for your personal brand or business. By being verified, your profile and business will be in the league of elites and could portray that you have a strong presence.
As of April 1, 2023, Twitter started to wind down its legacy verification program and accounts that were verified under the previous criteria of active, notable, and authentic. Those accounts are currently being screened by Twitter's administration and offered a paid subscription if they would like to maintain their status. In this free webinar on July 10, 2023, IBLN and FBI Apps will discuss the results and wants next for Twitter Blue and Facebook. Similarly, during the webinar NFT verification will be highlighted. Join-in at 12:00 Noon. Part 1: High-level topic discussion. Part 2: Just for fun - guitar summertime blues lesson.
Come back here, closer to the event date, for more details.
About the organizer
Established in 2009 !nBusinessLinks Network™ growing from a casual, social networking, luncheon, group of business leaders and creative professionals has grown to a business professional leads group with a significant online presence. IBLN provides it's advertising members with a dynamic way to display their collateral materials on the web, with top social media avenues, effective Internet networking, online resources including informative blog topics, screen sharing demonstrations, and word-of-mouth opportunities. Advertising with IBLN has the potential of a virtual B2B support system.
Fustino Brothers, Inc. (FBI) is an app generation company incorporated in November 2013. FBI apps are entertaining educational apps for the Windows Phone Marketplace and Windows 8 Store. By integrating the core code, FBI publishes to the leading app platforms of Android and Apple iOS by utilizing Unity, Xamarin or other custom developmental tools. FBI has a unique app engine architecture, creating data driven apps. FBI's app engine pulls in designer fonts, graphics, music, video as well as instrumentation and globalization. The key to FBI's success is to generate apps in the shortest period of time while yielding high quality standards.
Design For Communication: Gary Fustino, dba- Design For Communication initially in Western New York, Connecticut, and now South Florida's- greater Tampa Bay area. Expertise includes website design & development, SEO & Internet campaigns, Internet branding - logo design, business social media with an established networking group. Member and Ambassador of Saint Pete & Meriden Chambers, Bluffs Business Association's eServices board member, the Tampa Bay/Sarasota Bar/Code Camp's supporter. Participant of Tampa Bay's  Visual Design League and Computer Society. Websites that work for you, making an online presence, getting found, attracting customers, and market intelligence to close the sale.