Description
The Tech to Protect Challenge, implemented by the RedFlash Group and SecondMuse under contract with the National Institute of Standards and Technology's (NIST) Public Safety Communications Research (PSCR) Division, is a national open innovation contest designed to help emergency responders—including EMS, firefighters and police—accomplish their mission to serve and protect our communities nationwide.
Join entrepreneurs, inventors, and innovators with diverse backgrounds who share a common interest in creating technology that can improve the safety of their communities. Regardless of your area or level of expertise, we invite you to use your talents and join researchers, scientists, and emergency responders in advancing technologies and applications for public safety.
For additional information on how to participate in-person or online, the contests you can create solutions for, the rules and more, visit techtoprotectchallenge.org.
Submit your Tech to Protect Challenge Solution Here
Prizes
Up to $35,000 in cash prizes will be awarded at each Regional Codeathon event.
At the event the top submission per contest will be awarded $1,000

Post event, the top 4 submissions overall (from any Contest) at the San Francisco Regional Codeathon will be awarded as follows:

First Place Overall

$10,000

Second Place Overall

$7,500

Third Place Overall

$5,000

Fourth Place Overall

$2,500
Schedule
Friday, November 1, 2019 - 5:00 pm to 9:00 pm
Arrive by 5:30pm to receive free T-shirt, sticker, and raffle ticket for the chance to win $100
5:30 PM Welcome
Schedule and logistics announcements
Workshop
Networking social time
9:00 PM Wrap up/ announcements for tomorrow
Saturday, November 2, 2019
Arrive by 9:30am to receive a raffle ticket for the chance to win $100
9:30 AM Registration & Breakfast (Breakfast provided)
9:50 AM Schedule and logistics announcements
10:00 AM Welcome
10:10 AM Public Safety/ Sponsor speaking
10:40 AM UX Keynote - James Getomer
11:00 AM Begin developing
12:30 PM Lunch break (Lunch provided)
1:30 PM Developing continues
3:00 PM Public Safety/ Sponsor speaking
3:30 PM Developing continues
6:30 PM Dinner Break (On your own)
7:30 PM Developing continues
9:00 PM Ins/Outs ends
9:00 PM Developing continues to 9:00 AM Sunday
Sunday, November 3, 2019
Arrive by 9:30am to receive a raffle ticket for the chance to win $100
9:00 AM Schedule and logistics announcements
9:30 AM Breakfast (Breakfast provided)
9:45 AM Begin developing and preparing presentations
12:00 PM Submission deadline, Submit your solution here
12:00 PM Lunch break (Lunch provided)
1:00 PM Team presentations and judging
3:00 PM Final voting
3:30 PM Awards- Top in each Contest
4:00 PM Closing remarks
What should I bring?
In order to check in, you must bring a valid photo ID. You can also bring a laptop, chargers, toiletries, a change of clothes, and anything else you will need for an overnight weekend (if you plan to stay overnight).
UX Keynote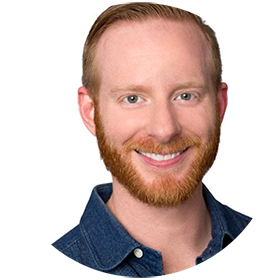 James Getomer

James Getomer is a freelance designer, researcher and design thinking facilitator fascinated with the intersection of technology and human behavior. He currently works for Sutherland Labs, where he draws upon knowledge from his MA in Design from SFSU as well as 9 years of consumer insights research at Google to deliver design thinking insights for small brands and Fortune 50 companies alike. While earning his degree, he was awarded 1st place in the state-wide CSU research competition for his in-depth UX work for student mental health. When he's not working, James enjoys photographing abandoned structures, nerding out on video game design, and dancing at festivals with his wife.
About Tech to Protect Challenge: San Francisco, CA
The San Francisco location for the Tech to Protect Challenge is one of ten in-person coding contests inviting participants to create technology solutions that will aid emergency responders in serving and protecting communities across the country. This local event is organized by San Francisco State University.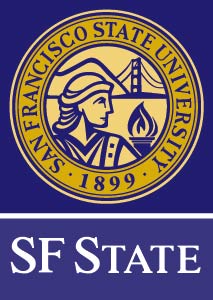 San Francisco State University, located in one of the world's most vibrant and beautiful cities, is a recognized leader in addressing issues both global and close to home.
In the global arena, SF State ranks fourth in the nation among master's institutions that host international students and ranks first among U.S. universities for the number of students who study abroad for an academic year. With a diverse range of students from almost every state and nearly 100 countries, the University community is a perfect setting for learning to succeed in a pluralistic society and global economy. Our campus was ranked third among all U.S. universities for diversity by the Wall Street Journal.
SF State's pioneering commitment to community and civic engagement is prevalent throughout the curriculum. More than 500 courses combine academic study with community involvement, and our location in a center of business, technology, and culture provides a laboratory for community-service projects, work-study opportunities, and internships. The University has been named by Princeton Review a "College with a Conscience," classified as one of the Carnegie Foundation's "Community Engagement" institutions, and consistently receives the Presidential Award in the President's Higher Education Community Service Honor Roll, the highest federal recognition a college or university can receive for its commitment to community service.
FAQs
Answers to Frequently Asked Questions about the Tech to Protect Challenge can be found at https://www.techtoprotectchallenge.org/faqs/.


Getting to the Event
Public Transportation
SF State is a transit-first campus, committed to lowering our drive-alone auto trips to reduce traffic congestion and greenhouse gas (GHG) emissions. There are a number of transit options for getting to and from SF State. Click on the links below to learn more about the SF State free shuttle service, BART, and Muni bus service.
See Parking & Transportation site, Transit page
https://parking.sfsu.edu/transit
Bicycle
Bicycle parking will be available in bike racks just outside Annex I.
http://parking.sfsu.edu/biking

Car
If arriving at SF State by automobile, several parking lots provide convenient access to the Annex.
The annex is just northwest of Lots 19 and 20-- the campus parking garage. Additionally, Lot 25, just north of Winston Drive and east of Lake Merced Boulevard, is near the Annex.
Street parking
Free parking on Winton Drive and Lake Merced Blvd
Daily Student and Public Parking
Lot 20: General paid public, visitor/guest
Hours: 24-hours a days, 7 days a week.
Fee:
$5.00 for two hours
$8.00 for the day (Daily permits expire at midnight)
$16.00 for two days
Level 4 - Orange and the roof level are restricted to staff and
faculty between 7:00 a.m. and 5:00 p.m., Monday – Friday.
Lot 25: General paid public, visitor/guest
Hours: 7:00 a.m. to 10:00 p.m., 7 days a week.
Fee:
$5.00 for two hours
$8.00 for the day (Daily permits expire at midnight)
$16.00 for two days
Please note that exact change is required; machines do not give change. Pay stations will accept $1, $5 and $10 bills as well as credit/debit cards and the SF State OneCard. If credit/debit card is used there is a 2.75% credit card fee


Contact
To contact the local organizer, email SanFrancisco@TechtoProtectChallenge.org.
Disclaimer
Anyone under 18 year of age is required to be accompanied by an eligible team member (18 years of age or above).