Tech & Tinsel: Holiday Product Demo Night @ CHM

Tuesday, December 15, 2015 from 6:00 PM to 9:00 PM (PST)
Event Details
Tech & Tinsel: Holiday Product Demo Night @ CHM
The holidays are just around the corner! And with that comes the inevitable search for a perfect gift for your uncle, girlfriend, or nephew (the one that already seems to have everything)...
Well, search no longer. You're invited to join the NextGen board at the Computer History Museum for a night of product demos, drinks, shopping and sweaters. You'll get to see (and buy) some of the latest and coolest products from startups in the bay area, and pick up some awesome holiday gifts while you're at it.
We will be joined by Goldieblox, Tile, Nomiku, Anki, Sprayable Inc, Keyboard.io, Nebia, NeuroOn, Lumo, NextThingCo and more, and the museum store will feature a 10% discount throughout the night. Plus, two drink tickets to our beer / wine / soda bar are included with each admission!
We will also be hosting a silent auction benefitting Second Harvest Foodbank, featuring great products like:
Goldieblox product bundle

Sphero Ollie and Sphero Darkside

Lumo Lift posture coach and activity tracker

25 bundles of Sprayable Sleep + Energy ($1200 total value)

Keyboardio gift certificate for a Model 01 ($329 value)

NextThingCo product bundle

Nomiku Sous Vide Immersion circulator

Japan Crate candy

And more!
We encourage you to bring friends and colleagues.  Put on your favorite holiday sweater and join us on Tuesday, December 15th at 6pm! 
NOTE: If you're a startup that's interested in applying for a spot at this event, please email vpinchin@gmail.com.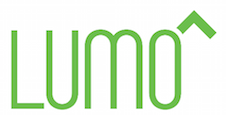 Company Bios:
C.H.I.P. is the world's first $9 computer: made to do computer things and/or make things with computers!  WiFi, Bluetooth, and Linux booting out of the box, C.H.I.P. is the most affordable way to add a computer to your life and the best way to power your next project!  \(•◡•)/

Want to take C.H.I.P. with you?  PocketC.H.I.P. adds a touchscreen, rechargeable battery, ultra-clicky QWERTY keyboard with a D-pad for gaming.  Pop C.H.I.P. into PocketC.H.I.P. and you can take C.H.I.P. anywhere! ╭( ・ㅂ・)و

Next Thing Co. is a team of makers and creatives building hardware and software in a garage somewhere in Oakland, California. (⌐■_■)

Find NTC at getchip.com & @nextthingco
At GoldieBlox, our goal is to get girls building. We're here to help level the playing field in every sense of the phrase. By tapping into girls' strong verbal skills, our interactive story and construction sets bolster confidence in spatial skills while giving young inventors the tools they need to build and create amazing things.
In a world where men largely outnumber women in science, technology, engineering and math, girls lose interest in these subjects at a very young age.  Construction toys develop an early interest in these subjects, but historically, they've been considered "boys' toys." GoldieBlox is determined to change the equation by disrupting the pink aisle and inspiring the future generation of female engineers.
Tile is a tiny Bluetooth tracker and easy-to-use app that finds everyday items in seconds—like your phone, keys, purse, and luggage. Save yourself the stress of searching for misplaced stuff, Tile has created the largest lost and found network. Tiles are simple, sleek, and give users peace of mind knowing their items can always be found.  It's easy to find your Tiled items by seeing its last known location on the map or playing Tile's distinctive melody. It works the other way too, you can make your phone ring by double-pressing the 'e' on your Tile - even on silent. Members of the Tile community passively help one another by creating local search parties that effortlessly help find the stuff that got away. Tile is based in San Mateo, CA and is on a mission to give everything in the world the ability to communicate and connect.
Nomiku is a San Francisco-based startup making the smallest and most powerful sous vide immersion circulators, enabling pro chefs and home cooks alike to make the best food that they can. Sous vide--the method of cooking where sealed ingredients are placed into a precisely heated water bath--ensures that ingredients are consistently cooked to perfection.
After raising over $1.3M on Kickstarter, Nomikus can now be found in thousands of homes and restaurants around the world because of its portability, ease of use, and elegant design. Simply clip Nomiku to a pot you already own, fill the pot with water, set Nomiku to the right temperature, and drop in your food. Wait, and come back to an otherworldly meal.
Founded in 2012, Nomiku is now in production for its newest product: the WiFi Nomiku. Using the app, Tender, users can control their Nomiku remotely from their smartphone, create and share recipes, and collaboratively cook with users across the globe. While sous vide is Nomiku's current focus, it is simply the first step to revolutionizing the kitchen. Nomiku believes that everyone is a great cook. They just need the right tools.
Named one of the Top 50 Most Innovative Companies by Fast Company, Anki is dedicated to bringing consumer robotics into everyday life, building on decades of scientific research to make artificial intelligence accessible to everyone. Founded in 2010 by Carnegie Mellon Robotics Institute graduates, Anki creates consumer experiences using technology that was once confined to robotics labs and research institutes.
Anki OVERDRIVE: Battle and race the Supercars of the future in Anki OVERDRIVE. Using your mobile device, take command of real robotic Supercars on epic battlefields you construct in seconds. Challenge friends in a variety of game modes or go head-to-head with AI controlled Commanders in a quest to become champion of the Anki OVERDRIVE Tournament. On the road to victory, kick your skills into overdrive by customizing your Supercar's speed, weapons, and defenses through in-game upgrades. Anki OVERDRIVE brings futuristic battle racing roaring to life.
Sprayable Inc is committed to solving the world's most common health needs with a radically improved delivery system.
Sprayable has developed the world's first topical energy and sleep sprays: Sprayable Energy and Sprayable Sleep. Sprayable Energy was crowdfunded in late 2013 and quickly became the most funded consumable product of all time. Sprayable Sleep multiplied this success in early 2015, raising over $400,000 in another crowdfunding campaign that replaced Energy as the most funded consumable campaign of all time.
Sprayable's products are designed to give people the opportunity to get the energy and rest they need, without the side effects they don't. Because Sprayable is delivered through the skin gradually over time, it offers a host of benefits over traditional alternatives.
With Sprayable Energy, there's no rollercoaster ride of too much caffeine (buzz and jitters) and then too little (crash). With Sprayable Sleep, the gradual delivery of melatonin over the course of the night closely mimics the body's natural melatonin production, and ensures a far better night's rest than the sudden spike of melatonin delivered with a pill. With both, there's no need pop a pill or down a drink loaded with sugar and questionable additives. Just spray, and get on with your day.
The Keyboardio Model 01 is an heirloom-grade keyboard for serious typists. With a beautiful milled hardwood body, mechanical keyswitches, and a meticulously crafted ergonomic design, it's a dream to type on. Over the past three years, we've built dozens of prototypes as we've rethought what a keyboard should be. We've spent hundreds of hours alone sculpting the keyboard's keycaps to gently guide your fingers into just the right places to make touch-typing more comfortable than ever before.
The Model 01 supports custom key layouts and application-specific macros to let you fly through your work day (or your MMORPG), but it doesn't stop there. Built around the same chip that's at the heart of the Arduino Leonardo, the Model 01 is open hardware that gets better with time. It comes with source code and a screwdriver.
And, of course it lights up! An individually programmable RGB LED glows underneath every key on the keyboard. You'll be able to create and share animations or program the keyboard to react to events on your computer.
Last summer, 2073 backers funded the Model 01 on Kickstarter to the tune of $650K. We expect to begin shipping our first keyboards this spring. Keyboardio's founders, Jesse Vincent and Kaia Dekker, live in Oakland with their two cats.  
NeuroOn is a breakthrough in sleep science that combines state-of-the-art technology with the common sleep mask.  It is an intelligent sleep mask that analyzes and optimizes people's sleep. With built-in biometric sensors, NeuroOn measures all important biological signals, including brain waves (EEG), muscle tension (EMG), eye movements (EOG), pulse (pulse oximetry), body temperature and body movement during sleep (actigraphy). All these signals are used to provide the user with sleep analytics to understand how they sleep. The system also analyzes the user's sleep patterns and designs custom sleep and napping schedules that seamlessly align with the user's busy schedules and allows the user to stay focused and productive throughout the day. In addition, NeuroOn can provide users with light therapy to help manage the user's circadian rhythm and change their sleep habits to be optimized to and meet the needs of a 21st century lifestyle.
NeuroOn is connected via Bluetooth to the mobile app where all graphs, tips and recommendations are included. The app comes with a full suite of carefully designed features that will help you wake up gently, adjust to your changing schedule, boost your energy, and beat jet lag. Find out more at https://neuroon.com/.
The Nebia shower head is the world's first shower built for the highest standards of experience, design, and water efficiency. Developed with the same software used to study jet engines, the array of atomizing nozzles is up to 13 times more efficient than a regular shower, heating you up and rinsing you off while saving 70% water. With easy self-installation, Nebia can be installed effortlessly without the need for contractors, plumbers, or broken tile. The result is a breakthrough in an industry that has fostered remarkably little innovation in over a century.
Nebia raised over $3 Million on Kickstarter, from 8,000+ customers. It is currently in production and will begin shipping units in May 2016. It has received backing by some of Silicon Valley's leading investors, including Y-Combinator

Stand tall and move more with Lumo BodyTech's posture and activity tracker the Lumo Lift. The Lift, worn as a tiny magnetic clasp on your upper body, tracks your body positions, gently vibrates when you slouch, counts steps, calories, and mileage, and encourages small habit changes that add up to a big impact on your overall health. For more information visit www.lumobodytech.com #lumolift @lumobodytech video: http://bit.ly/1QqG6tK
Hosted by the NextGen Advisory Board.
A special thank you to our sponsor: Gunderson Dettmer! 

Attendee List
Sort by:

Date

|

First Name

|

Surname
Organiser
The Computer History Museum's NextGen Advisory Board brings together young professionals in Silicon Valley to achieve the following objectives: 
* Promote the Computer History Museum (CHM) among a new, younger demographic 
* Serve as a networking hub for NextGen tech professionals
* Offer programming guidance for museum-wide and NextGen professional-specific events