Description
You've all heard of Bar Crawls, now get ready for a Tech Talent South STARTUP CRAWL! We're hosting our first crawl in Wilmington! Tour amazing startups, learn about what they do and how these companies got started, build connections and get some free goodies all while enjoying drinks after work.
Introducing our company lineup:
Elite Innovations
Untappd
JOMO
Ironclad Brewery

Beverages will be provided by our wonderful participating startups, as well as awesome swag/giveaways, discounts to TTS classes and MORE! Thanks to JJ Wade & Associates, light appetizers will be served at Ironclad Brewery!
Learn about these startups and make new friends! Join Tech Talent South on our ILM STARTUP CRAWL!! Free to attend, just make sure to RSVP so we know how many people to expect.
Parking:
There is free parking on the street after 6PM or the Market Street parking garage.
Tentative time schedule for each stop (incase you're running late so you know where to meet us):
6:00PM - Elite Innovations (225 S. Water St. i)
6:45PM - Untappd + JOMO (21 S. Front St.)
7:30PM - Ironclad Brewery + After Party! (115 N. 2nd St.)
*Appetizers provided here thanks to JJ Wade & Associates
Contact jessica@techtalentsouth.com if you have any questions!
**IDs will be checked, so make sure to bring yours!**
___________________________________________________________________________
Of course, we couldn't make this event happen without our sponsor and these awesome startups. Thank you, thank you!

JJ Wade & Associates is an insurance and risk management firm specializing in technology and innovation based industries. The Wilmington, NC location was opened in August 2016 to support the emerging technology sector in Southeastern North Carolina. JJ Wade & Associates are active advisors and members of the North Carolina Technology Association, TechAssure, and Insurance Business America's Top Specialist Brokers for Technology Companies.
Elite Innovations is a full-service product research and development firm located in Downtown Wilmington. Elite is your one stop shop for making your idea or product a reality. Using a unique design thinking process, Elite designs, prototypes, and manufactures products for inventors or corporations needing modern product R&D.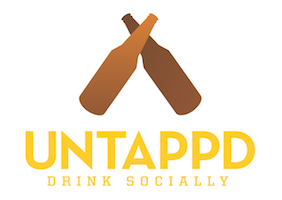 Untappd is the largest online beer community in the world with over 6 million users and 8 thousand businesses on the platform. Discover and share great beers, breweries, and venues with your friends, while earning badges for exploring beers of different styles. Keep track of the beers you like and follow your friends on Untappd to see what beers they're enjoying. Find new venues with great beers anywhere in the world! Check us out at www.untappd.com

JOMO, which stands for Joy of Missing Out, is committed (somewhat ironically) to delivering software and campaigns that challenge people to miss out on all the noise in the online world, and re-engage with people in the real-world. We enable people to miss out, and do more!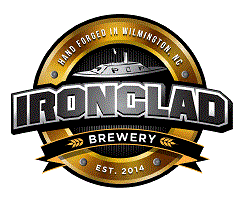 The Ironclad class of ships were built in Wilmington's ironically named Beery's Shipyard during the Civil War. Our CEO began his career working next generation capabilities for the Navy. The name Ironclad was selected as a remembrance of Wilmington's history and our CEO's career. Ironclad is both a brewery and event venue located on North 2nd Street, in historic downtown Wilmington. The building dating back to 1925 was painstakingly revitalized using 33 local vendors. Ironclad can accommodate large parties of over 400 people. Wedding receptions, Business events, fundraisers for charities, and theme parties are often held at Ironclad.