Description
Looking for data scientists, data analysts, web developers or user experience designers to join your team? General Assembly welcomes companies to meet grads of our recent Web Development, Data Science and User Experience Design Immersive programs.
Join us to discuss your company's career opportunities in a reverse job fair format. Shop all our candidates at one, high-impact event. GA grads have a variety of professional experience to bring to your team. Many of them are looking for entry- or mid-level, full-time roles aligned with the skills they just developed at GA, and others are ready for mid-career opportunities. Some candidates are also interested in learning about contract, freelance, and internship opportunities.
Stop in anytime during this open house style event. As a reminder, there are no fees associated with hiring from the GA network.
Check out our GA Talent page to search our hireable candidates.
Event Host: Catapult Chicago
Catapult Chicago is a selective co-working community that supports later-stage digital startups that are quickly scaling. Our unique peer-selection model creates a community of Chicago's best and brightest, working together to grow the next generation of successful startups. Over the past six years, Catapult companies have collectively raised over $150M in funding and employed close to 800 people. Notable alumni include Shiftgig, Bucketfeet, Jiobit, Opternative, and LearnCore. Learn more at www.catapultchicago.com.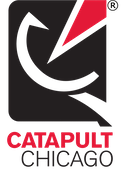 Can't make it?
Email jessica.williams@ga.co to find out how you can still get in touch with our graduates and receive personalized candidate recommendations.
By submitting your email address, you agree to receive updates about news, programs, and special events from General Assembly. Please refer to General Assembly's Terms of Service and Privacy Policy for more information.