Tech Talent in Chicago: Where and How Sizzling Startups Are Finding Interns, New Grads, and Seasoned Pros

Friday, October 7, 2011 from 8:00 AM to 11:00 AM (CDT)
Event Details
Demand for technology talent - designers, developers, project managers, engineers - continues to soar in Chicago. At DePaul, we hear daily from startups, small businesses, and growing firms who want to recruit students for interns and graduates for full-time positions. 
But beyond universities, how are companies finding candidates and how are talented technologists finding the best jobs? What is driving the increase in demand and when will the talent supply catch up? In this panel discussion, we'll feature a range of unique perspectives on these questions and give attendees the opportunity to ask their own questions based on personal experiences.
This event is a part of Crain's Small Business Week.

AGENDA
8:00-8:45 AM - Registration & networking
8:45-10:15 AM - Panel discussion
10:15-11:00 AM - Networking
MODERATOR

 Adam Robinson (MBA '04) - CEO, Hireology
Adam founded Hireology, a leading online hiring platform, with the mission to help growing companies make better hiring decisions.  Previously, Adam was the co-founder and CEO of illuma, a provider of high-volume recruitment outsourcing programs to mid-market companies, and the creator of the Ionix Hiring System, a full suite of interview and assessment tools. He serves on the Board of Directors for Entrepreneurs Organization and on the Board of Advisors for DePaul University's Coleman Entrepreneurship Center. Adam received his bachelor's degree from the University of Illinois at Urbana-Champaign, and  his MBA from DePaul University.


PANELISTS

 Chad Cooper – CTO, GrubHub
Chad Cooper is the VP of Engineering at GrubHub, responsible for leading the company's technology team and development. He has nearly 20 years of technology experience with Internet businesses such as HomeFinder.com, Cars.com, and Apartments.com, as well as consulting, development, and project management roles at US Steel and CNA. Chad earned a bachelor's in physics from Ohio Wesleyan University and a bachelor's in electrical engineering and computer science from The Ohio State University.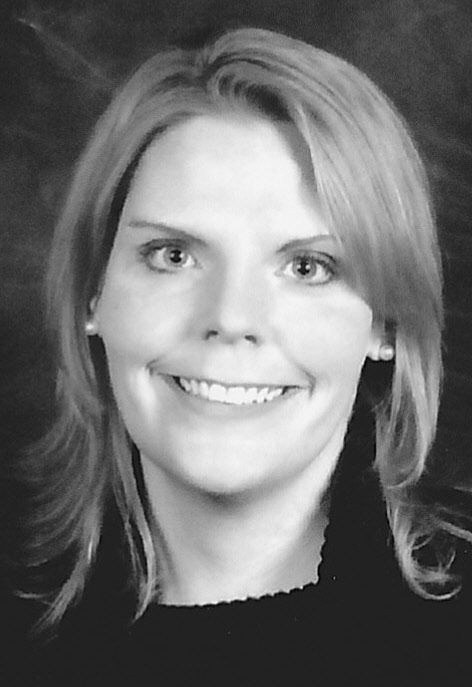 Sarah Highstone – Career Advisor, DePaul University
Sarah Highstone joined DePaul University's Career Center in July 2011 as the Assistant Director, Career Specialist for the College of Computing and Digital Media.  In this role, Sarah advises students and alumni of CDM on career search strategies, professional skill development and employment opportunities, as well as works with faculty, staff and student organizations to host workshops and networking events.  Sarah has over five years experience in higher education career advising and IT recruiting.  Prior to joining DePaul University, Sarah worked as the career advisor for digital media at The Illinois Institute of Art-Schaumburg and as an IT recruiter for Innovative Systems Group, an IT consulting firm.  Sarah earned her B.A. in Performing Arts from Barat College and an MBA from Loyola University Chicago.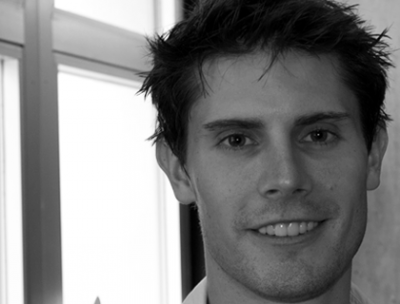 Reid Lappin (COM '10) – Founder/CEO, VOKAL Interactive
An entrepreneur at heart, Reid Lappin is a graduate of DePaul University where he received a Bachelor of Science & Commerce degree. There he majored in Management and Entrepreneurship and is still active in the Coleman Entrepreneurship Center. Reid started his first business while still in high school - Fresh From the Hills, a small organic farm business. The company supplied fruit and produce to suburban Chicago households, farmers markets and restaurants. Reid's current venture, VOKAL Interactive, builds world-class, custom mobile applications that create business solutions and opportunities for small businesses, top-brands, and Fortune 500 companies to interact with consumers, employees, business partners and other targeted audiences 24/7.

 Carrie McComb – Technical Recruiter, Groupon
Carrie McComb is a super cool Technical Recruiter at Groupon, responsible for hiring developers, software engineers, product managers and analysts, and other technical positions. Prior to joining Groupon, Carrie spent many years in recruiting and HR administration positions at ThoughtWorks. She earned her bachelor's degree from St. Lawrence University in upstate New York.
  Steve Farsht - Excelerate Labs (filling in for Troy Henikoff of Excelerate Labs)Steve recently relocated to Chicago and is spending time in Chicago's entrepreneurial community as an investor and advisor. He sits on two advisory boards, SA Ignite and Actifi, and volunteers at Excelerate Labs, where he is also a limited partner. He has invested in several startups, including TapMe, MightyNest and SA Ignite. Previously, Steve was a General Partner with Norwest Equity Partners. Steve also ran one of the firm's portfolio companies where he conceptualized, developed and commercialized a SaaS product for the healthcare vertical. He has an undergraduate degree from the University of Wisconsin - Madison and a graduate degree from Northwestern's Kellogg School of Management.
When & Where

DePaul University, CDM Building
243 S. Wabash Ave., Room 924
(Wabash & Jackson)
Chicago, IL 60604


Friday, October 7, 2011 from 8:00 AM to 11:00 AM (CDT)
Add to my calendar
Organizer
The Coleman Entrepreneurship Center stimulates entrepreneurship in DePaul's current students and alumni, complements DePaul's academic programs, and provides the advising needed to launch and grow businesses, non-profits and social ventures in Chicago's entrepreneurial community.