Description
Let's Have A Discussion Session With DCM Ventures' investment manager, Li Chen. All Tech Startups whom are looking for investments, feel free to join the event! *Snacks & Coffee wil be provided
What Is DCM Ventures?
DCM Ventures is a venture capital firm with over $2.8 billion under management. Since 1996, we have invested in more than 280 technology companies across the U.S. and Asia. With offices in Silicon Valley, Beijing, and Tokyo, DCM Ventures empowers our entrepreneurs with hands-on operational guidance and a global network of business and financial resources.
DCM VENTURES' FACTS
Investing in seed, early and mid-stage start-ups
Focus on Mobile, Consumer Internet, Software & Services
Unparalleled cross-Pacific expertise
Over $2.8 billion under management
DCM Ventures' portfolio created $25 billion in aggregate market capitalization
Launched the A-Fund, the world's first Android focused VC fund
Founded in 1996
Offices in Menlo Park, Beijing, and Tokyo
Recently ranked #6 global VC firm by Red Herring; VC Firm of the year in China by VCJ
Check out their portfolios here https://www.dcm.com/en/portfolio
Who Is Li Chen?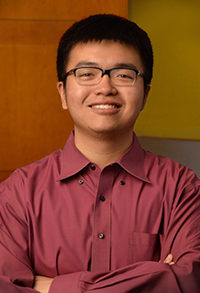 Li has a strong belief that offline consumption upgrades will persistently bring new opportunities to the development of the internet industry. From years of venture capital investment and entrepreneurial experiences, he realizes that more and more offline resources need to be integrated with disruptive internet technology so that they can be used more efficiently. At DCM Ventures he mainly focuses on early stage companies in consumer internet, localized O2O services, and online travel.
Prior to joining DCM Ventures, Li worked at the Shenzhen Capital Group (SZVC), the number one ranked local venture capital firm in China, where he was deeply involved in several investment deals in consumer and O2O services, and had acquired deep understanding of the indigenous business environment in China by frequently interacting with local entrepreneurs. Before that Li co-founded Tao Yun Education, a teaching and consulting institute for overseas study, and helped more than 20 Chinese high school students to receive admission to colleges in the US. Li has also worked at the public services department at the City of Chicago.
Li has strong interest in social sciences and humanities, and had once seriously planned to undertake a Ph.D. degree in international politics. But after careful thoughts he eventually decided to make more pragmatic changes to society, by talking to and helping entrepreneurs. Li loves experiencing different cultures, and is a big fan of road trip. He completed a ten day road trip and navigated himself by eyeballing the sun and the Big Dipper in the desert of Northern Mexico. Li also loves soccer and thinks watching a live soccer game at 3 a.m. can empower him more at work the next day than having a double shot Americano.