Description
"Breakfast Bytes With the Nerds"
Brunch & Learn in partnership with the
Blue Water Area Chamber and Kate's Downtown
Come to The Blue Water Chamber Office, have breakfast on us, and learn about the latest technology solutions to help your business be more productive and profitable in 2013!
Tornado Season is here.
A disaster can destroy your building;
it doesn't have to destroy your business
!
Tuesday, June 25th, 7:45am - 9:00am
Blue Water Area Chamber Office – Conference Room
512 McMorran Blvd Port Huron Mi 48060
Chamber members: FREE Non- Members: $10
Here's What This LIVE Seminar Will Teach You:
Why 40% of businesses go out of business without a disaster recovery plan

Discuss the risks every business has with regard to their important data

How to be sure

YOUR

business can survive any type of data loss
Nerds on Site Client Testimonial:
Nerds on Site has been great for our small business. We had Dave visit our store after seeing his presentation on what Nerds on Site can offer small businesses. Dave visited our store and did a complete system inventory and analysis. In addition, we started using Nerds Backup to constantly back up all of our business files. Since our business files constitute less that 2GB of storage the backups are free; for a new business this is a huge benefit. It was very fortunate that we did start the Nerds Backup when we did, the laptop we do all of our business work on died a week later. Instead of having a major disaster on our hands, we were up and running within half an hour of getting the new laptop set up. All we had to do was install the Nerds Backup utility on the new laptop and download the most recent backup. We quickly had all the files we needed to run our business available again. Dave's expertise and customer service has been fantastic. We are looking forward to having a long business relationship with Nerds on Site.
Colleen Tessmer "Richmond Family Nutrition"
Host sponsor: Lunch Sponsor: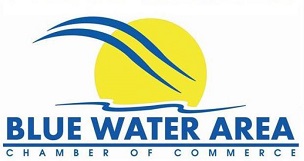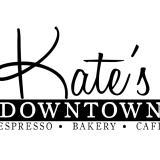 Organizer of Tech Soup with the Nerds: Lunch and Learn Series
Join "Nerds On Site" each month and Learn about a new computer related topic while you enjoy a free lunch on us.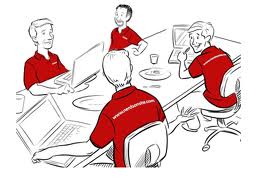 Up coming events:
Thursday, May 9, 2013 "Mobile Computing"
Tuesday June 11, 2013  TBA
Nerds on Site Client Testimonial:
"Your NerdCare Assurance Planis the best thing you have ever recommended to us. We've seen a measurable decline in the number of computer problems, and the server hasn't gone down in months. Thanks to the virtualization technology you have put in place here, we were able to upgrade all of our servers without experiencing ANY downtime! This has saved us thousands of dollars in IT support costs. I also love the fact that I don't have to worry about security issues anymore. Thanks!"  
– Dave Frasier, Director of Procurement, Blue Water Area Transit
Seating is limited, so register now.
If you can not make one these, maybe you can make one of our other events in:
 Richmond, Michigan
Shelbyville Indiana