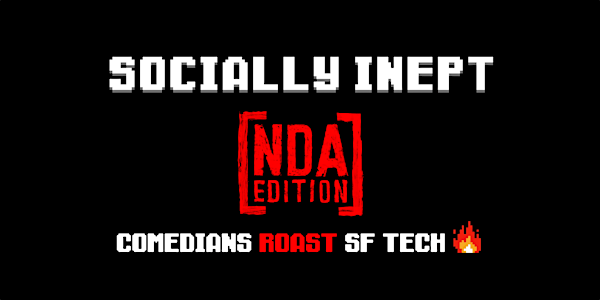 Tech Roast Show [NDA Edition]
Renegade tech comedians roast whimpering techies in front of a live crowd.
When and where
Location
PianoFight Main Stage 144 Taylor St San Francisco, CA 94102
About this event
Corporate techlords rule the world like a bored kid fucking around in SimCity 2000. And you work for them, because the snacks are free. We get it, we used to be just like you - did the cringy bidding of the same data-driven demigods - our wills waning, souls wasting, waiting silently for our stocks to vest.
Then we quit.
Formed a fearless band of renegade tech comedians.
Now we roam from town to town, roasting whimpering techies like you in front of live crowds. The NDA show is a dangerous prototype - a place to try out risky ideas and formats. The least predictable, least polished, least good of our products. Still better than anything else you would do that night.
Ages 21+ Doors open at 6:30PM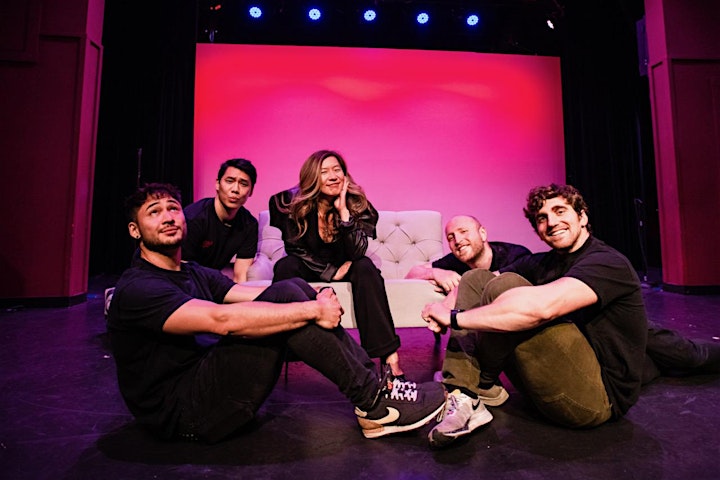 PIANOFIGHT'S COVID PROTOCOL
In line with current mandates, we no longer require masks, proof of vaccination, or a negative COVID test to enter PianoFight. However, we still strongly encourage you to get vaccinated and boosted if you haven't already.
Masks are recommended while in our theaters.
PianoFight's not just two theaters, we've also got a music venue and a bar!
★★★★½ on Yelp
★★★★½ on Google
★★★★★ on Facebook
"Good for theater" - NY Times
"The best party spot in the neighborhood" - The Bay Bridged
"A hot SF scene" - SF Chronicle
When you arrive at PianoFight, you walk into the most beautiful bar in the Tenderloin, where you can order drinks, and listen to whoever happens to be playing the cabaret stage that night. From there, refill your drink, and head into one of the two theaters to see your show.
If you plan on ordering a drink before your show, we recommend you arrive at least 15 minutes early so you (and our staff) have plenty of time. Drinks are allowed (and encouraged!) in the theaters.
PARKING: Street parking is free after 6pm. We're located 2 blocks from Powell BART, numerous muni lines and there are 3 parking lots within 1 block.
ACCESSIBILITY: PianoFight's restaurant, bar, and both theaters are fully ADA accessible.
AGE RESTRICTIONS: PianoFight is 21+ for all events. Please bring a valid ID.