Description
Join us and our 3rd Annual Timmy Awards' Finalists for a tech panel at MuleSoft HQ!
We'll be bringing back some of the greatest company representatives from our 2017 awards to talk about strategies they're implementing to make their company a great place to work. Hear from MuleSoft, our winners of Best Tech Work Culture, and other notable finalists - this is a panel you won't want to miss!
PROGRAM OF EVENTS:
6 PM - Open networking, food, and drinks
7 PM - Panel discussion
8 PM - Wrap up networking hour
PANELISTS:

(bios listed from left to right)
Sophie Kitson | Senior Vice President of People, PagerDuty
Driven by a passion to develop strategic people operations for diverse global businesses, Sophie Kitson leads PagerDuty's human resources, talent and office vibe. Kitson works closely with various Venture Capital firms as a leadership, organization design, and human capital executive consultant, offering insights to some of the bay area's most successful technology companies. She has worked with some of the technology industry's most recognizable brands; Accenture, Salesforce, Mercury Interactive, Hewlett-Packard, CA Technologies. Kitson is also an Executive Coach with a private practice bringing mentoring and coaching to senior executives across Silicon Valley. She started her career as a developer and has worked designing and implementing technology and strategic human capital programs for over 25 years. Kitson earned her joint honors degree in history and politics from the University of York in the United Kingdom.
Catherine Avendaño | Senior Manager, Learning & Organizational Development, MuleSoft
Catherine Avendaño runs learning and organizational development at MuleSoft, and building strong teams and culture is her personal and professional mission. Catherine started at MuleSoft as Head of Employee Services, responsible for organizing all internal company events, functions, and activities. Prior to MuleSoft, she worked in customer success and client services for various tech startups as well as led education non-profits in San Francisco and LA. She holds a Master's in Education from Stanford University.
Nate Smith | Founder & CTO, Lever
Nate Smith is Founder and CTO of Lever, the recruiting software for more than 1,400 leading companies around the world. In addition, Nate is the author of DerbyJS, a JavaScript framework for writing real-time collaborative applications. DerbyJS syncs all application data in real-time via Operational Transformation, the same algorithm that powers Google Docs and Wave. Prior to Lever, Nate was a Product Manager on the Google search team. He led the first major redesign of Google's image search UI, which launched in July 2010. Nate received his bachelor degree in electrical and computer engineering from Olin College of Engineering in Needham, MA.
MODERATOR:
Tim Zaitsev | Director of Engineering, The League
Tim Zaitsev is the Director of Engineering at The League, a dating app that combines data and social graphs from both Facebook and LinkedIn to offer privacy from coworkers, more context about a potential match, and a curated community of ambitious singles who desire an equally driven partner. Tim has previously worked in technical and leadership roles at Rabbit Inc. and Cisco Systems and holds a Masters from Carnegie Mellon in Software Engineering as well as a Bachelors of Computer Science from The University of Maryland.
-----
RSVP now to reserve your spot!
-----

Thank you to MuleSoft for hosting us in their space! MuleSoft makes it easy to connect the world's applications, data, and devices. They provide a flexible, unified software platform that enables organizations to easily build application networks using APIs - the digital glue that allows applications to talk to each other and exchange data. MuleSoft is at the heart of the applications and services you use every day, like Netflix, Spotify, and Salesforce, from Global 500 corporations to emerging companies in more than 60 countries. We're committed to providing an equal opportunity workplace where everyone is supported and inspired to fulfill our mission and build a successful company together. We're one of the fastest growing software companies, now with 18 global offices, and we've been named a best place to work five years in a row, including the #1 Top Workplace in the Bay Area.
-----
SPECIAL OFFERS FROM OUR COMMUNITY PARTNERS
The AI Conference & Exhibition taking place 29-30th November at Santa Clara Convention Center is a showcase of next-generation technologies and strategies from the world of Artificial Intelligence, an opportunity to explore and discover the practical and successful implementation of AI in driving forward your business in 2017 and beyond. Use code TECHINMOTION20 for 20% off your ticket here!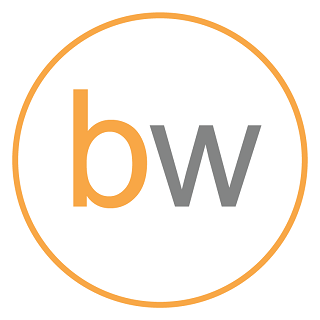 Join us at the next brunchwork on 11/16 (after hours) and dine with Jim Cantrell. Jim was a founding member of SpaceX & is the current CEO of Vector Space Systems, a commercial spaceflight startup that wants to power 100s of launches per year! You'll also chat with Andre Watson, CEO of Ligandal, a startup on a mission to cure genetic disease. RSVP today & use code TECHINMOTION for 20% off.