Tech on Tap: SoCal's Investment Landscape and How to Access Investment
Join Eric Eide & Raychel Espiritu from The Alliance for SoCal Innovation to learn about the SoCal funding landscape & how to access capital.
About this event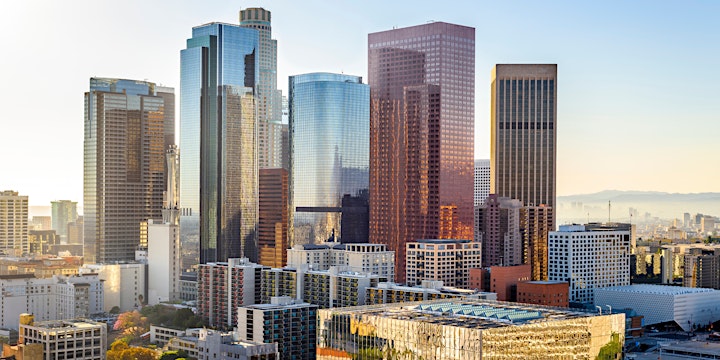 Want to learn more about the funding landscape in Southern California? Are you seeking new ways to access capital and practical tips for pitching investors?
Please join for a discussion with Eric Eide and Raychel Espiritu from The Alliance for SoCal Innovation, a non-profit that works across the region with various stakeholders and investors to help support founders. Eric and Raychel will survey recent national and regional funding trends, highlight funding gaps in the SoCal ecosystem and strategies and programs that can help overcome those challenges. Part of the discussion will zero in on what investors look for from founders who are seeking their first institutional round (typically "series A") and practical tips that can buoy chances of securing that term sheet. Sign up today!
ABOUT THE SPEAKERS:
Eric Eide, Director of Ecosystem Development
At the Alliance, Eric is responsible for VC engagement as well as innovation community building efforts with startup communities. Eric is an economic development professional with experience spanning the private sector, government, and academia. Before joining the Alliance, Eric grew the Government Relations team at Bird. Previously, Eric served as Director of International Trade for Los Angeles Mayor Eric Garcetti.
Raychel Epiritu, Venture Outreach Manager
Raychel specializes in brand awareness, business development, community building, social media, and paid advertising. She loves being a connector in the SoCal startup ecosystem and oversees the SoCal Venture Pipeline program sponsored by Silicon Valley Bank. This program sources, vets, and matches leading series-A-ready start-ups with a highly curated list of leading institutional investors.
ABOUT ALLIANCE
The Alliance for Southern California Innovation (the "Alliance") is a not for profit formed in 2017 that has successfully brought together the heft of Southern California's top research institutions, local business leaders, and world-class advisors to focus on bridging critical gaps in the SoCal innovation ecosystem. The goal of the Alliance is to engage and unify SoCal's compelling diversity of talent, ideas, and perspectives in order to optimize the conditions for the region's innovators to bring breakthroughs to the world.
Alliance programs focus on developing and connecting SoCal's diverse innovation communities while attracting new capital to Southern California by identifying, nurturing, and matching high potential startups to leading venture investors. By working together with community leaders, the Alliance will tackle more regional issues including retaining top STEM talent and growing the base of local institutional capital. Our efforts have the potential to generate 200k direct jobs and more than 1MM indirect jobs in Southern California.
Organizer of Tech on Tap: SoCal's Investment Landscape and How to Access Investment