Description


It's time to talk about Breaking Through the Unconscious Bias in Tech!
On Wednesday July 26th, GoPro will be hosting the 9th Mentorkind Mentorship Night for Women and POC at their offices in San Mateo. We will have over 20 female, black, latinx, and ally mentors in engineering, product, design, business, and marketing sharing their experiences.
We invite you to an evening of learning and mentorship with Tech leaders on the importance of diversity in tech. Our panelists and mentors will share about life experiences and challenges faced as they seek to create a more diverse, inclusive, and successful organization.
The evening will include an ally talk by Cedric Fernandes - Senior Director of Engineering at GoPro - on "Gender Diversity in Technology", followed by a fireside chat on "Breaking Through the Unconscious Bias in Tech". Our moderator Gabriella Cook will be leading the fireside chat with distinguished panelists Cedric Fernandes, Amy Liang - Software Quality Engineering Manager at GoPro, and Cindy Owyoung - D&I expert and founder of Breaking Glass Forums.
The panel will be followed by an hour of mentorship sessions with our 20 amazing mentors.
Food and beverage provided courtesy of GoPro.
About Mentorkind:
Mentorkind is a goal-oriented mentorship platform focused on bridging the career and knowledge gaps of professional women and minorities by connecting them with top mentors in the tech industry. Industry reports show that mentored employee gets promoted 5x faster than unmentored employees and that women and minorities have diminished access to mentorship and miss the boat on better career opportunities. This is why our mission is to elevate 2 million careers in tech by 2020 by helping our protégés achieve career milestones under the guidance of mentors.
If you are a woman or from an underrepresented demographic in tech looking for a one-on-one mentor who will take your career or startup to the next level, join us for an exclusive evening mixer and become a mentor or a protégé in our 3-month program: program application. Feel free to email any questions to hello@mentorkind.org
EVENT SCHEDULE
6:00 - Registration opens, networking, food & drinks (Registrations will close by 7pm)
7:00 - Introduction
7:05 - Cedric Fernandes - GoPro Senior Director of Software Engineering & DevOps
7:20 - Fireside Chat - Breaking Through the Unconscious Bias in Tech - with Cedric Fernandes, Amy Liang, Cynthia Owyoung (Moderated by Gabriella Cook)
7:50 - Small group mentors breakout sessions (Three 20-min sessions)
8:50 - Group photo
9:00 - Conclusion
SPEAKERS & MENTORS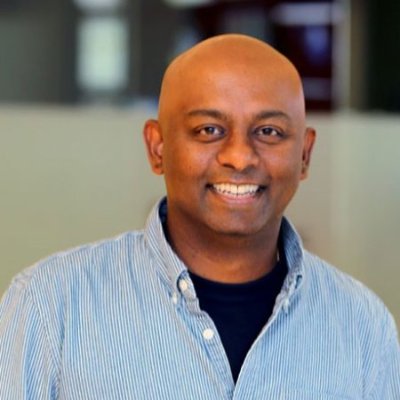 Cedric Fernandes is the Senior Director of Software Engineering and DevOps at GoPro. Cedric and his team are responsible for Platform architecture, research and development of GoPro's cloud video platform.
An accomplished technology executive, Cedric has a passion for conceptualizing and delivering converged video experiences and multi-platform solutions spanning mobile, web, STB and Smart TV devices. He has held various leadership positions in engineering and product management.
Cedric has done everything from strategy to development of product roadmaps to designing market driven solutions and manage engineering organizations in a fast paced, start-up environment.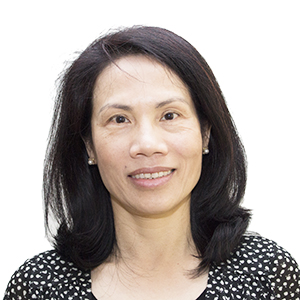 Amy Liang is a Software Quality Engineering Manager at GoPro where she manages Cloud Services Platform and WebApp Quality teams in San Mateo and Bucharest. Amy joined GoPro last February and has supported major GoPro web launches including GoPro Plus. Amy has 25+ years of experience in various software industries such as ecommerce, Life Science, Contract Management, CRM, Financial software, and games and worked in companies such as eBay, Reuters and TIBCO as well as some small startups. Amy holds a MSCS from Texas A&M University Commerce and a BS Biology from National Taiwan Normal University.
Cynthia Owyoung is the Founder of Breaking Glass Forums and Ignite Potential: the 2016 Women of Color Leadership Conference. She is an expert consultant on Diversity and Inclusion as well as mentorship impact.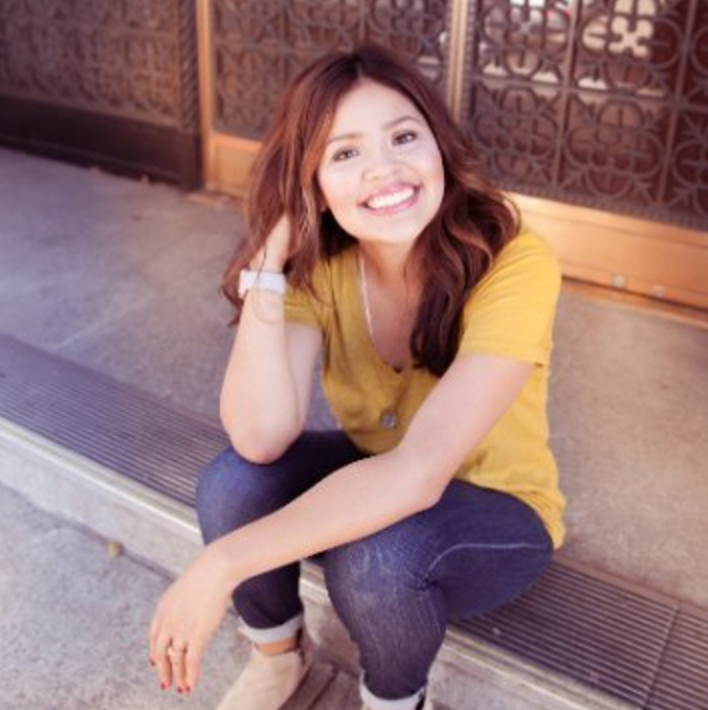 Gabriella Cook is the Founder of St. Gabe, a cutting-edge Business Strategy and Marketing Consultancy. She works with diverse startup founders and is an active member of the LatinX and women entrepreneur communities.
Saint Gabe develops marketing strategies for startups and companies interested in marketplace innovation, and social entrepreneurship. With a focus on inbound marketing and operations, Saint Gabe's strategies prove that companies can be successful while also doing good in the world.
ADDITIONAL MENTORS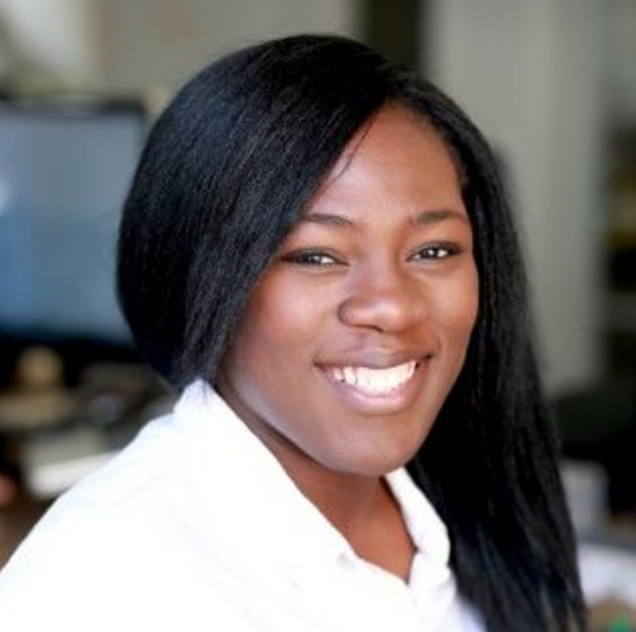 Shola Oyedele is a Software Engineer at Walker & Co. She received her B.S. from Stanford University where she majored in Science, Technology & Society with a concentration in Computer Science and a minor in African & African American Studies.
During her years at Stanford, she received a research grant to explore the relationship between giving and social constructs (such as race, gender, etc.) and how these often competing interests manifest in the tech philanthropic space. She was a 2013 CODE2040 Fellow and her previous experience includes work at the Federal Communications Commission (conducting research with the Head Technologist), DoxIQ (formerly Docmunch) and Jawbone.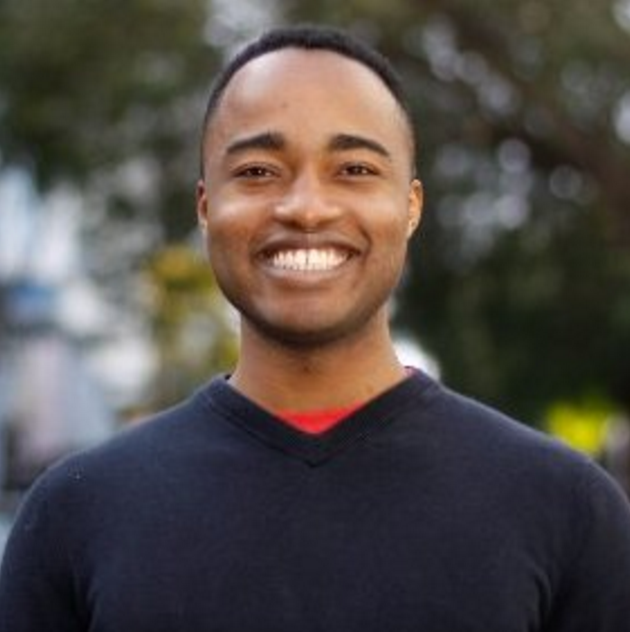 Uche Nnadi is a founder and executive director at Enye, a non-profit aiming to teach high school students code in Nigeria. He is also a software engineer with a background in Fin-tech, co-founder of Seatjoy and executive director of Enye. He loves doing work that makes incremental changes in the least expected spaces. His passion for giving back has led him to launch a charity that gives deserving African university students in the STEM field a laptop to help accelerate their growth potential. When he is not working, he is traveling, camping, reading, exercising and trying his best to build meaningful relationships.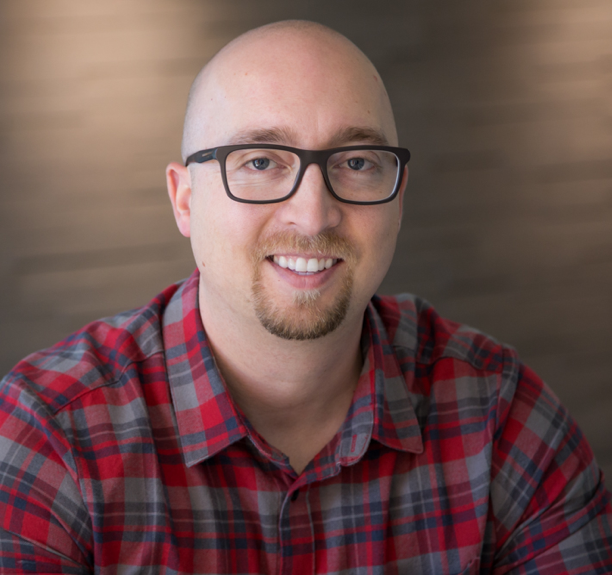 Nick Gilmour is Director of Product Management in GoPro's camera and aerial devices group. He leads a skilled team of Product Management professionals responsible for the road mapping, product definition, and business ownership of GoPro's current and future devices. In his 3 years at GoPro, he also held positions as Sr. Manager of the Aerial Product Management and as the Sr. Product Manager of the HERO5 Black camera.
He brings over 18 years of experience in-industry, spanning Product Management, Program Management, Quality Assurance, and Technical Support. Prior to joining GoPro, Nick was the Sr. Product Manager responsible for the Camera product experience at Amazon/Lab126, owning camera hardware, image tuning, and the camera apps on all Kindle/Fire products.
He is passionate about crafting new experiences to delight customers, and believes firmly in "paying it forward" to help up-and-coming professionals get started on their own career path.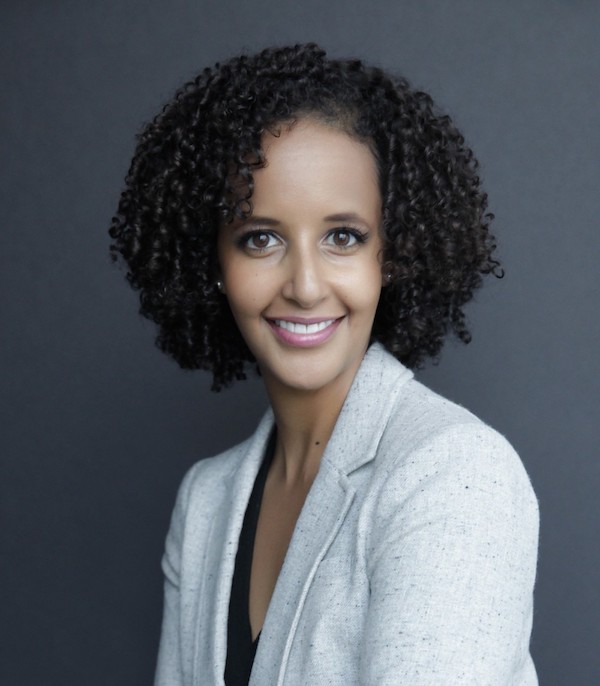 Mahlet Getachew is Senior Managing Counsel at GoPro, Inc., the maker of wearable and mountable cameras and accessories, where she leads the mergers and acquisitions team for GoPro Legal in addition to advising the company on strategic IP transactions and managing the team that supports GoPro's marketing, U.S./LATAM sales and inbound commercial transactions. Formerly, she was Corporate Counsel at Cadence Design Systems, Inc., a leading provider of EDA and semiconductor IP, where she negotiated, managed and closed over $700 million in domestic and international mergers and acquisitions. Mahlet started her legal career as a corporate attorney at Jones Day, an international law firm, where she represented large and small tech companies on a broad range of corporate and commercial transactions in the software, internet, renewable energy, media, education and semiconductor industries.
Mahlet is originally from Ethiopia and spent her early childhood years in Nairobi, Kenya before seeking political asylum in the U.S. with her family. She has studied and volunteered in China, India, Nepal, Zimbabwe and Ethiopia, including with the U.N. High Commissioner for Refugees and Habitat for Humanity International. She holds a B.A. in East Asian Studies from Lewis & Clark College and received her J.D. from the University of Virginia School of Law. Outside of practicing law, Mahlet is passionate about diversity initiatives and youth development programs where her involvement has included co-leading and managing an award winning high school mock trial program, mentoring young adults in first-time corporate internships, recording audiobooks for blind and dyslexic students of various ages and, most recently, teaching social media rights to Bay Area high school students. Mahlet is also a member of GoPro's Diversity, Inclusion & Belonging Council.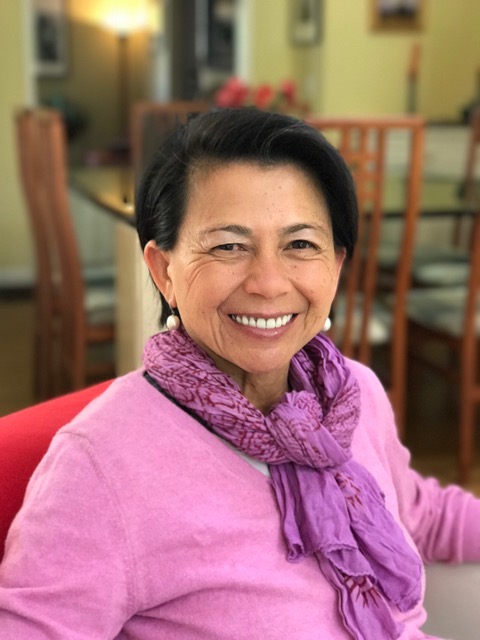 Bettina Briz is a technology leader, philanthropist, mentor and advisor to technology companies in the San Francisco Bay Area. Currently Sr. Director of Strategic Partnerships at GoPro, she helps to craft the strategic partner initiatives for GoPro and evangelizes the GoPro spirit of loving and living what you are passionate about. A technology executive for many decades, she has helped advise and grow businesses internationally across diverse technologies and markets. As a board advisor she has worked with over a dozen companies on their strategy, organization, market focus, management and core values. As a philanthropist, she and her husband support many causes that can provide many deserving Girls and Women with added support and kindness. Including We Care Solar, Boston University's SOAR program which gives promising engineering students the opportunity to pursue summer projects as part of their education, the Shane McConkey Foundation, High Fives Foundation, and Plan International. She is currently on the Advisory Board for Boston University's College of Engineering.
Bettina has a MSEE from Boston University and undergraduate studies in BioPhysics from the University of California Berkeley.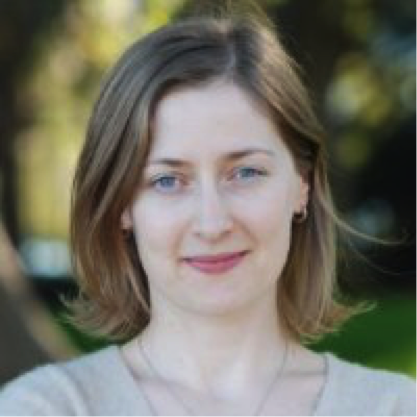 Ingrid Cotoros is Senior Director of the Imaging Technology group at GoPro, where she oversees product image quality. Imaging technology at GoPro covers the fields of optics, opto-mechanics, image processing and tuning, image quality testing, imaging module manufacturing processes and test systems, as well as research into emerging technologies.
Previously, Ingrid led the development of the Omni and Odyssey products, which were the first GoPro endeavor into the realm of VR and spherical imaging. She also ran the program management organization for the Advanced and Core technology at GoPro, covering imaging, chip, algorithms, audio, and aerial technologies.
Prior to GoPro, Ingrid worked at Lockheed Martin on space payloads thermal control systems, advanced materials, and propulsion control systems.
Ingrid holds a PhD in Condensed Matter Physics from UC Berkeley, a BS in Physics from Caltech, and was part of the '96 and '97 Romanian national Olympic team in Physics.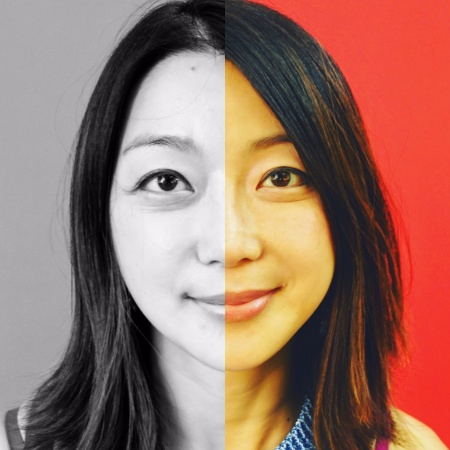 Suejin Kim currently is a UX manager at GoPro. She is a design leader with over 15 years of experience in design strategy, product development and design research across consumer products and services such as Xbox, Amazon Fire TV and GoPro apps and software. She has a Master's of Design Planning and Research from Illinois Institute of Technology(Institute of Design), a Bachelor of Product Design from Hongik University. Her passion is designing something(product, service, culture, process) that changes customers' lifestyle and the team. In her spare time, Suejin is usually finding yummy things to eat, drawing and traveling.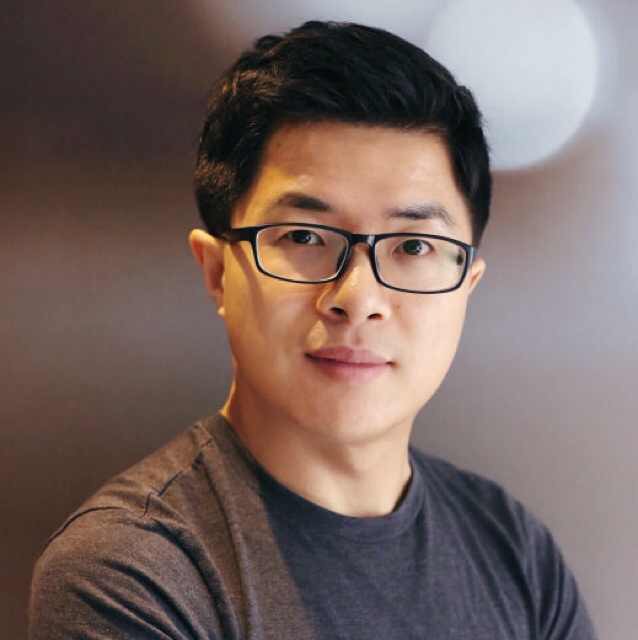 Jerry Li is an engineering leader with 6+ years experience building and growing fast-moving and distributed teams at Amazon and Groupon. Passionate about engineering leadership and helping others to grow. Founder of SFELC - a community for engineering leaders in San Francisco.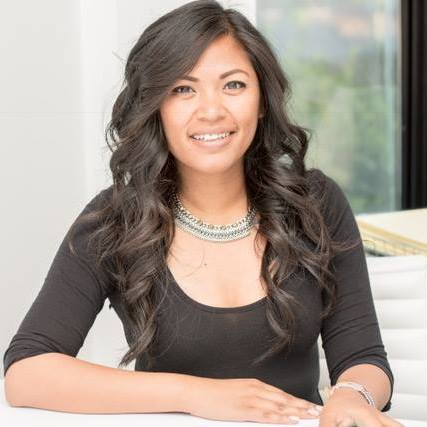 Sysamone Phaphon is the Founder/CEO of FilmHero as well as the founder of the professional women empowerment group Women Supporting Women. FilmHero is a social platform centered around Filmmakers movie screening events and focused on helping filmmakers monetize & license efficiently in an evolving digital economy. Her mission is to help filmmakers spark dialogue & call to action for social impact thru their film. Sysamone is also a natural leader and fluent in win-win negotiation. She has been featured in Inc, Girls in Tech, and as an Influencer with the Lao Entrepreneur Magazine for the Laotian American National Alliance. She has recently quoted in both Financial Times and Observer magazine.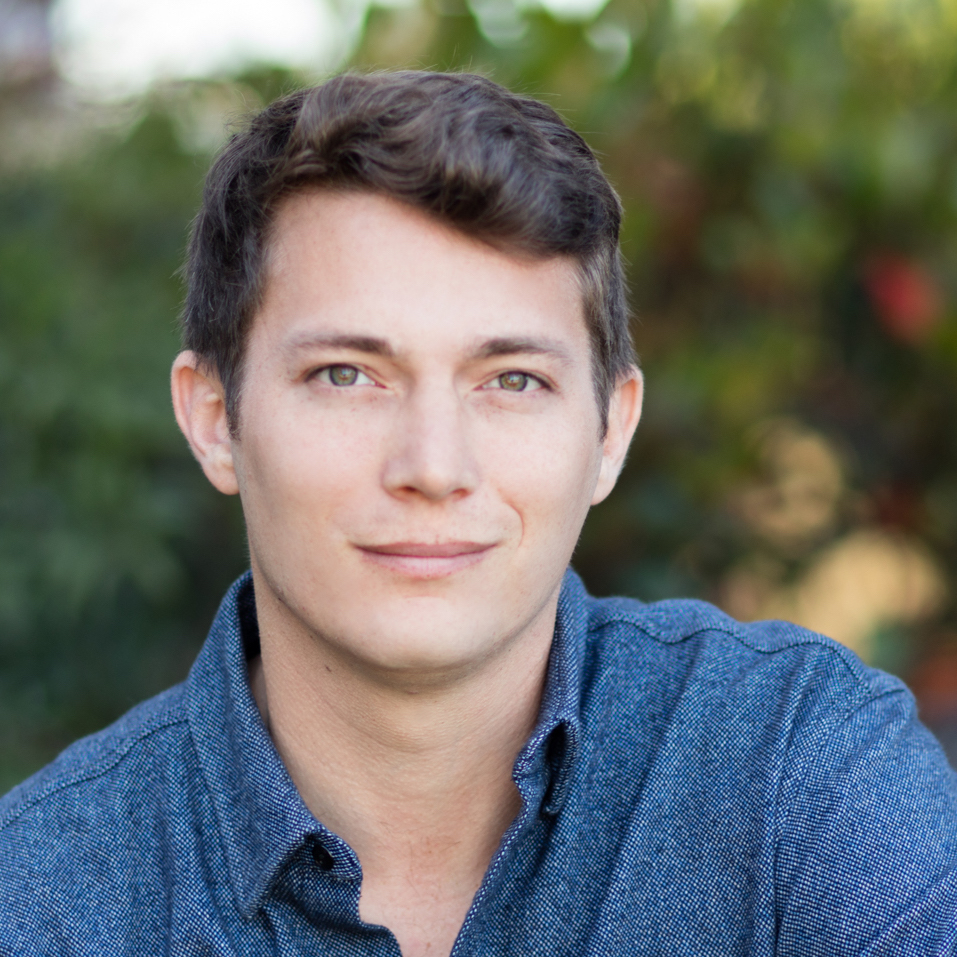 David Crawford is Director of Applications Engineering at Alation, where he builds tools to help companies create data-driven cultures. Prior to joining Alation, David ran data tools company Metrica and was Product Manager at AppNexus in New York.

More Mentors to be announced!
HOST & SPONSOR