Tech Luncheon 3-19-16 Shuttle Engr Panel at CMC

Saturday, March 19, 2016 from 11:30 AM to 3:00 PM (PDT)
Event Details
AIAA LA-LV Section Technical Programs and
The Aerospace Legacy Foundation Present
STS Engineers' Panel at Columbia Memorial Space Center
The Space Transportation System (STS) was an epic follow-on to the Apollo Lunar Mission. After President Nixon proposed authorizing $5.5B to develop the system on January 5, 1972, the engineers on this panel set about designing and developing the STS configuration. The STS major systems were: An orbiter, an external fuel & oxidizer tank, solid rocket boosters (SRB's), and three main engines (SSME's). The orbiter's large payload bay and lift capacity enabled the International Space Station (ISS), delivered & rescued the Hubble Space Telescope, and provided access to space to over 350 astronauts. The STS flew 135 missions with two spectacularly tragic failures. Come hear the stories of 5 to 7 of the engineers whose professionalism enabled so many achievenents in space during the 30 year operational life of the STS. 
We regret a late-sign-up price increase of $1.00 to most categories. Next time, please sign up earlier!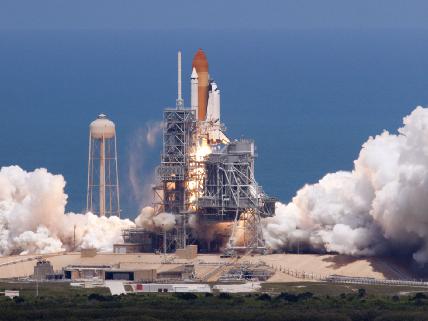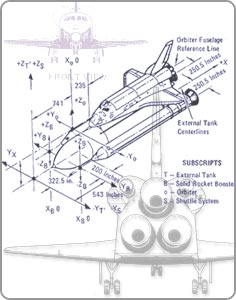 Date           Saturday,March 19, 2016        
Time           11:30 AM — 3:00 PM (Pacific)
Location     Columbia Memorial Center
                  12400 Columbia Drive
                  Downey, CA 90242
Exit I-205 on the Lakewood Blvd northbound exit.
Drive about 0.6 mile and then make a sharp right turn onto Columbia Drive.
The CSC is the modern building on your right. Find free on-street parking
We invite you to join us for this technical event.
Please sign-up early, it helps our volunteers and shows appreciation for our hosts. The buffett lunch and networking start at 11:30am, the presentation about 1pm. The Q & A should wrap up by 2:30 pm. You are welcome to enjoy the CSC until it closes at 5pm. 
If you worked on the STS, please come with any hand-held memorabilia and your personal stories of the STS and your work on it. At least one videographer will be present to record your audio-visual history.
Lunch will be provided from the local Royal Food Express, Subway Sandwiches, and Pizza Hut. Please select your choice of buffet, sandwiches,vege or "the works" pizza while ordering your tickets to the event.
If you have problems, email  gary.moir@ingenuir.com or call 310-378-7076
When & Where

Columbia Memorial Space Center
12400 Columbia Way
Downey, CA 90242


Saturday, March 19, 2016 from 11:30 AM to 3:00 PM (PDT)
Add to my calendar
Organizer
AIAA Los Angeles-Las Vegas Section
The nonprofit American Institute of Aeronautics and Astronautics (AIAA) is the principal society and voice serving the aerospace profession.  AIAA's mission is to address the professional needs and interests of the past, current, and future aerospace workforce and to advance the state of aerospace science, engineering, technology, operations, and policy to benefit our global society.
Tech Luncheon 3-19-16 Shuttle Engr Panel at CMC