Description
Let's start 2019 off with grounded intentions for ourselves and ways to navigate the stressful feelings we take on from the workplace. Join the Dallas Tech Ladies for a panel discussion on one of the most important topics: self-care!
We will be meeting to hear Nasreen Welden, a Licensed Professional Counselor, and Melissa Acosta, a Certified Nutritionist, Personal Trainer, Pilates and Yoga Instructor, engage in meaningful conversation about self-care and the many ways to ensure you're taking care of YOU first. The panel will be moderated by Tech Ladies Dallas Co-Organizer, Meagan Moakes.

We'll have a raffle for a pack of self-care goodies, lots of Tech Ladies swag and some of the brightest minds in the tech field discussing yoga, counseling, mindfulness and more. Put on those sweats and yoga pants, grab a mat or a blanket and come with questions and an open mind to learn new techniques to take back home to help you thrive.
There will be light snacks, wine and of course, champagne provided by our amazing sponsor and host Dimension Data.
*Because we want to provide our attendees with a safe and vulnerable space to share their thoughts and feelings, please no live recording of any kind during this event*
Speakers
Nasreen Welden, MA, LPC
Texas A&M University- BA Psychology
Amberton University- MA Professional Counseling
Licensed Professional Counselor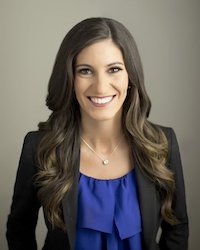 Whatever life has dished onto your plate, therapy can help. Nasreen's counseling experiences include working with adolescents and adults who are struggling with unresolved issues, depression, anxiety, mood disorders, substance abuse, relationship problems, and domestic violence-related issues. Nasreen will meet you where you are in life and provide excellent client care to see that new tools for success are developed and that your personal goals are met. Many clients simply want to increase their copings skills or effective communication skills, for example. Nasreen is motivated and committed to supporting your success.
Alisha Woodall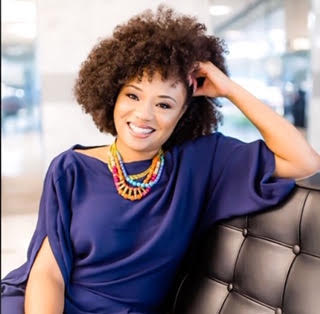 Alisha Woodall is a Licensed Professional Counselor (LPC-S), motivational speaker, and founder of Finding the Foundation; a private counseling practice based in Dallas, Texas. Through professional counsel Alisha assists clients along their journey of discovery and heightened self-awareness. Passionate about personal improvement and empowerment, she specializes on issues related to self esteem, emotional management, and behavior modification. Finding the Foundation is committed to helping clients dig deeper in effort to grow stronger!
Melissa Acosta
Certified Nutritionist
Certified Personal Trainer
Certified Pilates Instructor
Registered Yoga Teacher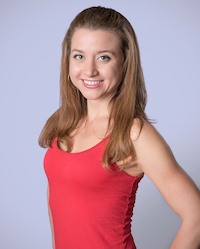 Dedicated and driven to provide incredible service and remarkable results, Melissa founded The Body Mechanic to truly improve her client's quality of life. As a Certified Nutritionist, Certified Personal Trainer, Certified Pilates Instructor and Registered Yoga Teacher, she uses her education and experience to provide a one-stop wellness destination. Throughout her years in the fitness industry, she saw a need for the merger of physical activity, nutrition and mind/body exercises into one connected program. The philosophy being that, much like the functions of a vehicle, we must address and maintain all aspects that affect our well-being, in order to reach a place of complete health and wellness. The Body Mechanic Wellness is a Holistic Health Practice that integrates physical activity, nutrition and mind/body exercises for improved health and increased strength while providing tools to manage stress and sleep. These components work synergistically to create a body that is built to last!
Moderator:
Meagan Moakes
Director of Community Development, RevTech Ventures
Co-Organizer, Tech Ladies Dallas
Meagan Moakes has worked in Community Development for technology companies over the last four years. Previously working for IBM's Global Entrepreneur Program and is currently at RevTech Ventures, a retail technology venture fund, Meagan is passionate about connecting entrepreneurs within the DFW entrepreneurial ecosystem.
Dimension Data is a global systems integrator and managed services provider for Hybrid IT. They bring together the world's best technology provided by market leaders and niche innovators and
Provide their customers with the service support that you need for your business – from consulting, technical, and support services to a fully managed service.

Parking
Parking Garage in the building. Parking garage G is the closest garage.
WeWork is on Floor 2. You'll need to use the elevator or stairs to go to the second-floor entrance. It is on the garage side.
Local Bus stops at Legacy & DNT
Bike storage available.
A note on Tech Ladies Events

Tech

Ladies

events are open to all genders.
Please review our

Code

of

Conduct

before attending a

Tech

Ladies

event.