Description
Are you a female STEM student or grad unsure about your career options? Don't know which way to turn? Need practical insight from people who have actually worked in industry?
You're not alone. And that's why MThree have partnered with Barclays to host a networking event centred around helping you check out the careers on offer in Financial Services Technology.
Our speakers will give you a behind the scenes insight into careers in tech at the world's largest investment banks. You'll get to hear Senior Tech Managers and Alumni Graduate Associates talk about their experiences in the industry, and learn why banks now consider themselves tech companies.
Expect short engaging presentations, a Q&A session, food and drink to fuel your learning, and the opportunity to network with senior experts and graduate consultants.
This is a small intimate event, so tickets are very limited. If you'd like to attend, book now through Eventbrite.
The speakers:
Paul Sampat,

EMEA Head - Equities Electronic Trading Technology, Barclays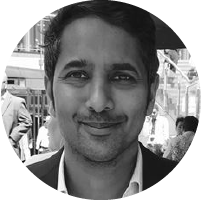 Paul joined Barclays in October 2018 where he currently heads EMEA Equities Trading Technology covering Equity Trading, Quantitative Prime Services and Derivatives Businesses. The team is currently around 130 in size delivering all the electronic capability for the business. Prior to Barclays, he has worked in a number of other tier-1 banks including Deutsche Bank, JPMorgan, Lehman Brothers and Nomura.
Rohit Deshpande,

EMEA Head – Equity Derivatives Technology, Barclays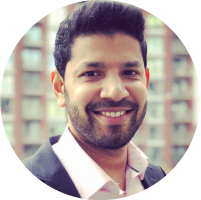 Rohit joined Barclays in February this year where he currently heads up EMEA Equity Derivatives Electronic Trading platforms. He joined Barclays from Deutsche Bank where he was EMEA Head of Equity derivatives technology looking after OMS, EMS and Market Making platforms. Prior to working in Equity derivatives area in Deutsche Bank, Rohit was a Fidessa Developer where he worked in RBS and Macquarie Bank.

Jeanne Tabourot, Graduate Technical Analyst at an Investment Bank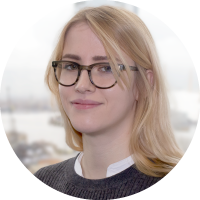 Jeanne graduated from the University of Sussex with a Masters in International Business and Finance Economics. She now works at an Investment Bank in London where she provides technical support to the Market Risk team. Passionate about all things tech, Jeanne is keen to help you understand her role and your career options in FinTech.
Cassandra Poole, Graduate Production Support Analyst at an Investment Bank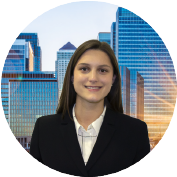 Cassandra graduated from the University of Bath with a Masters degree in Physics. She joined MThree in March 2018 as a Production Support Trainee where she learned how to apply the skills she gained at university, such as Mathematical Physics, to the world of FinTech. She now works in production support at a global investment bank in London.

TL;DR: Join us for a casual networking event, get advice from real FinTech experts, build a clearer picture of how you can turn your STEM degree into a rewarding career.
About our Alumni Graduate Programme
At MThree, we pair talented graduates with leading global businesses. Our 24-month graduate programme begins with 4-8 weeks of paid training and career coaching, where you'll learn everything you need to hit the ground running as a software developer or production support analyst.
After you've completed the paid training, you'll have the opportunity to fast-track your career at a global investment bank or leading tech company. To learn more, visit www.mthreealumni.com

**Privacy Statement**
What data we need
The personal data we collect from you will include: your namem, email address, mobile number, university, year of graduation and degree.
The legal basis for processing this data is legitimate interest.
Why we need it
We need this information to effectively manage the event you would like to attend. This includes making sure we know who is attending and capacity limits are not exceeded, the event is accessible and caters to everyone's needs as much as possible, and to maintain a diverse and equal audience. We also use the data, specifically your name to create name badges for the event.
What we do with it
We will:
Make sure your data is only used in relation to the event you are attending for the purpose of event management and communications.
We will not:
Sell or rent your data to third parties

Share your data with third parties for marketing purposes
We will share your data if we are required to do so by law – for example, by court order, or to prevent fraud or other crime.
We will only retain your personal data for as long as it is needed for the purposes set out in this document or for as long as is required by law.
You can find a link to our full Privacy Policy here
**Photography**
MThree intend on taking photos at this event to share on social media and to promote future networking events. If you do not wish to be photographed, you will have opportunity to notify the photographer on the evening.