Description

Join us in exploring innovative solutions
to tech diversity and inclusion.
Friday, September 11th - Saturday, September 12th
San Francisco, CA
Come network, share best practices, co-create solutions, and change the tech industry together! Tech Inclusion is two full days of Fireside chats, Solo talks, Panel discussions, Workshops, Happy hours - plus a VIP dinner on Friday and free Career Fair on Saturday.
You'll meet engineers, human resource officers, employee resource groups, investors, entrepreneurs, policy makers, professors, media and other changemakers – from Google, Yelp, Twitter, Atlassian, Paypal, SoftLayer, Square, Pinterest, Twilio, Slack, Kapor Capital, Intel Capital, National Venture Capital Association, 500 Startups, UC Berkeley, UC Hastings, Engine, Daily Dot, USA Today, and many more.
See the full agenda and speaker lineup at TechInclusion.co
Career Fair Attendees:
check out our Career Fair page for more information &
don't forget to upload your resume!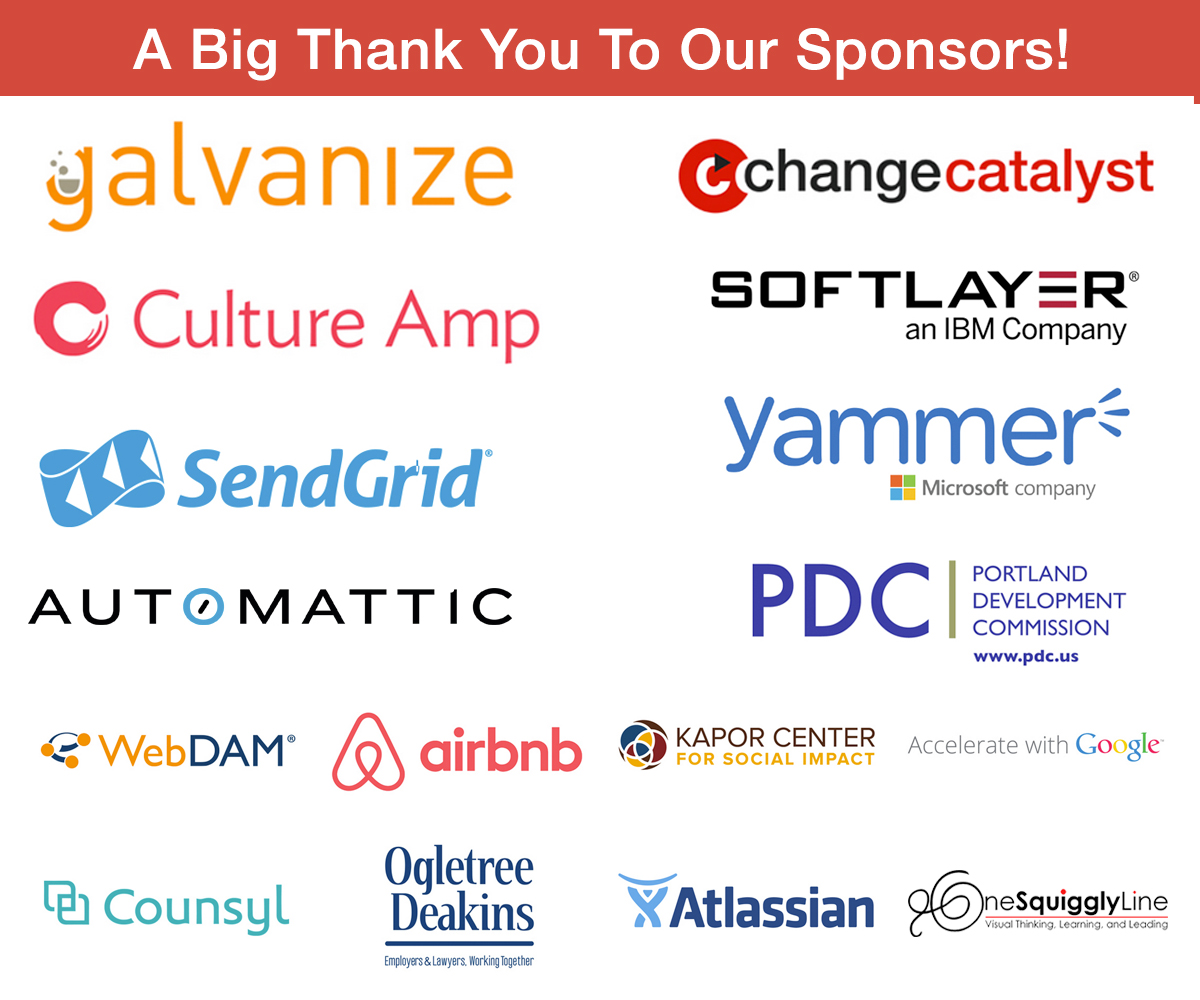 Interested in sponsoring? This is a unique chance to meet diverse engineers, entrepreneurs, designers and more! Contact us for more information.
---
Code of Conduct
It is very important to us that everyone attending the conference feels safe and respected. Will be strictly enforcing our Code of Conduct at Tech Inclusion. Please read it here.
Filming on Premises
Change Catalyst is an educational company that supports and catalyzes people leading change. We photograph, video and audio record our events to share important discussions and experiences with people who are unable to attend in person. By entering our event location during our event, you agree that Change Catalyst has the right to use your likeness, image, voice, etc. in photos, videos and in any educational, marketing, advertising or related endeavors. You will not be compensated in any way for the use of your likeness, image, voice, etc. Being on these premises during our event means that you release and hold harmless Change Catalyst from any claims or actions that arise as a result of this production. Thank you so much for your support and cooperation. We look forward to seeing you soon!
Refunds
If you are no longer able to attend, we are happy to issue a refund within 60 days of your purchase, at any time before September 1, 2015. We will not be able to issue refunds after that date.
Organizer of Tech Inclusion Conference
Change Catalyst builds inclusive innovation ecosystems through training, consulting, and events. We are leaders in driving diversity and inclusion solutions globally and have worked with hundreds of Fortune 500 companies, startups, and venture capital firms over the years. Visit us at changecatalyst.co to learn more about our client services, DEI toolkits, Leading With Empathy & Allyship show, and Icon Project.