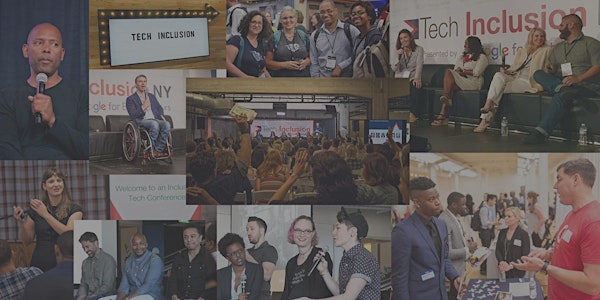 Tech Inclusion 2016: Conference, Career Fair & Startup Showcase
When and where
Location
Innovation Hangar 3601 Lyon Street Palace of Fine Arts Exhibition Hall San Francisco, CA 94123
Description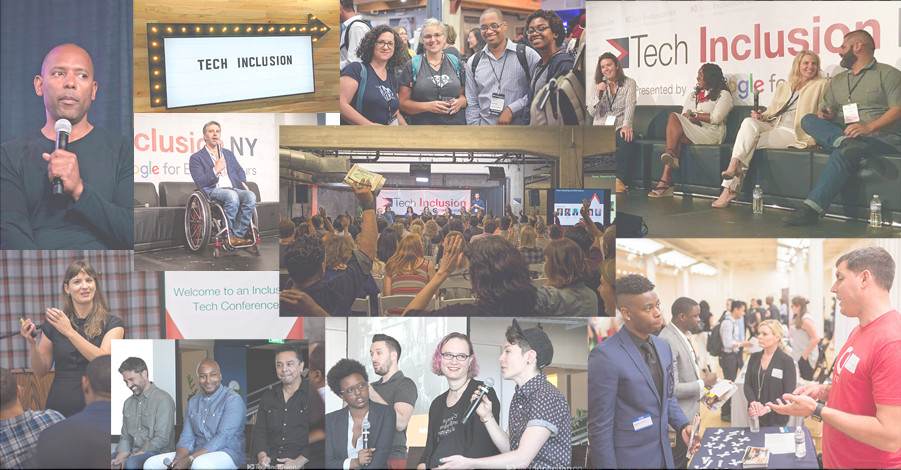 Tech Inclusion 2016 is two days of inclusive tech innovation!
Join us for this inclusive tech event, where you'll experience inclusive and accessible design, find diverse talent, learn new solutions to diversity and inclusion, meet underrepresented entrepreneurs and investors, speak with policy makers and educators, and network with recruiters and other people who care about creating change in the tech ecosystem.
Everyone is welcome at Tech Inclusion – of every gender, age, sexual orientation, ability, race, ethnicity, veteran status, physical appearance, body size, religion (or lack thereof), socioeconomic status, age.... Including CEOs, engineers, marketers, human resources, entrepreneurs, investors, project managers, attorneys, media, policy makers, educators, advocates, allies, and truly... Everyone.
Please keep in mind that everyone who attends must abide by our Code of Conduct – Tech Inclusion is a safe, solution-focused environment!
---
Agenda
Day 1 – October 26, 2016
Conference & Startup Showcase: 8am-6pm
Happy Hour: 6pm-9pm
Day 2 – October 27, 2016
Conference & Startup Showcase: 8am-6pm
Career Fair (free): 11-3pm
Happy Hour: 6pm-9pm
---
Presented By:


Partner:

Sponsors:
ThoughtWorks, Galvanize, Asana, Yelp, Automattic, CapitalOne, Medium, Pinterest, Comcast, Snapchat, Facebook, Reddit, Airbnb, Credit Karma, Portland Development Commission, Zendesk Clover, Culture Amp, Nutanix, Yahoo, Twilio, Walmart Labs, Repertoire Productions, Uber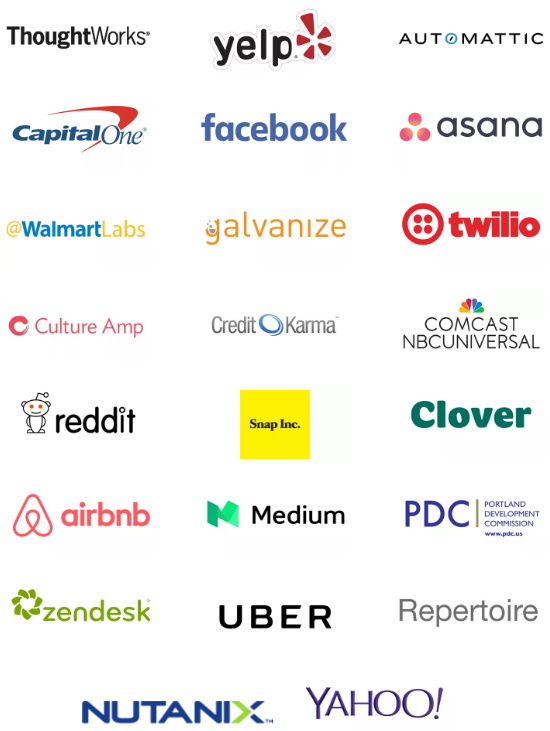 Friends:
Kapor Center for Social Impact, Atlassian, Autodesk, GitHub, Silicon Valley Bank, KIND, Slack, Pixar, Boxford Bakehouse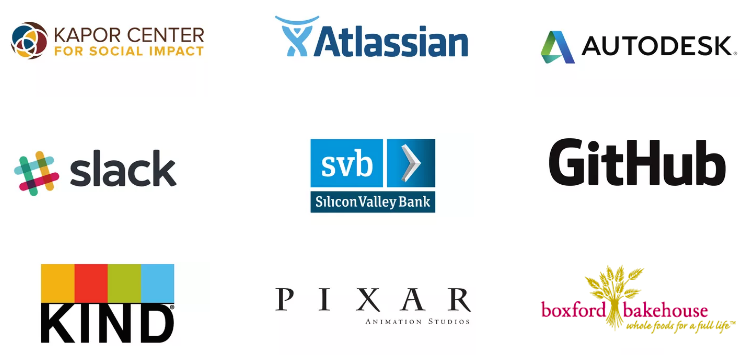 ---
Interested in sponsoring?
This is a unique chance to meet diverse engineers, entrepreneurs, designers and more! Contact us for more information.
Interested in volunteering?
We need volunteers to help make this an amazing event. Sign up to be a volunteer on our community site: http://community.techinclusion.co/
---
Childcare
Need childcare during the Career Fair, Conference and/or Happy Hour? We're able to offer child care credits thanks to Culture Amp and Urban Sitter! Register and then let us know - we'll send you the code!
Accessibility
We are working to make our events as inclusive as possible. We will have live captioning at the conference. If you have additional accessibility requests, please contact us at contact@techinclusion.co
---
Code of Conduct

It is very important to us that everyone attending the conference feels safe and respected. Will be strictly enforcing our Code of Conduct at all Tech Inclusion events. Please read it here.
Filming on Premises
Change Catalyst is an educational company that supports and catalyzes people leading change. We photograph, video and audio record our events to share important discussions and experiences with people who are unable to attend in person. By entering our event location during our event, you agree that Change Catalyst has the right to use your likeness, image, voice, etc. in photos, videos and in any educational, marketing, advertising or related endeavors. You will not be compensated in any way for the use of your likeness, image, voice, etc. Being on these premises during our event means that you release and hold harmless Change Catalyst from any claims or actions that arise as a result of this production. Thank you so much for your support and cooperation. We look forward to seeing you soon!
Transfers & Refunds
Tickets are non-transferable. If you are no longer able to attend, we are happy to issue a refund within 60 days of your purchase, if your request is received before October 1, 2016. We will not be able to issue refunds after that date.