Description
Tech in Motion is proud to present LA's 3rd Annual Timmy Awards!

What are the Timmy Awards?

The Timmy Awards by Tech in Motion (https://hubs.ly/H0d3jKJ0) is an awards ceremony recognizing the best places for tech professionals to work in LA. While many tech awards are given to brilliant individuals and their technological advancements, the Timmy Awards aim to recognize those who employ those technologists, the companies and managers supporting and driving the innovation. And we want YOU to weigh in.

The 2018 LA Timmy Awards (details below):

Join us Thursday, October 18th at CTRL Collective Playa Vista (12575 Beatrice Street · Los Angeles, CA) to celebrate the winning organizations and individuals at the 3rd Annual Timmy Awards Ceremony!

We will kick off the evening with cocktails, hors d'oeuvres, music, and product demos from Lucid Sight and Samsung! The award ceremony will take place mid-evening to reveal the runners up & winners in all 2018 award categories. A celebration will follow highlighting the best and the brightest in tech; especially our Timmy's finalists and recipients!

Timmy Award winners are determined by (50%) public voting and (50%) judge's voting. That means, we need YOU to vote!

VOTE NOW FOR THE 2018 TIMMY AWARDS! (https://hubs.ly/H0d3jKJ0)

To view the 2018 Los Angeles Award Categories & Finalists, see photos below!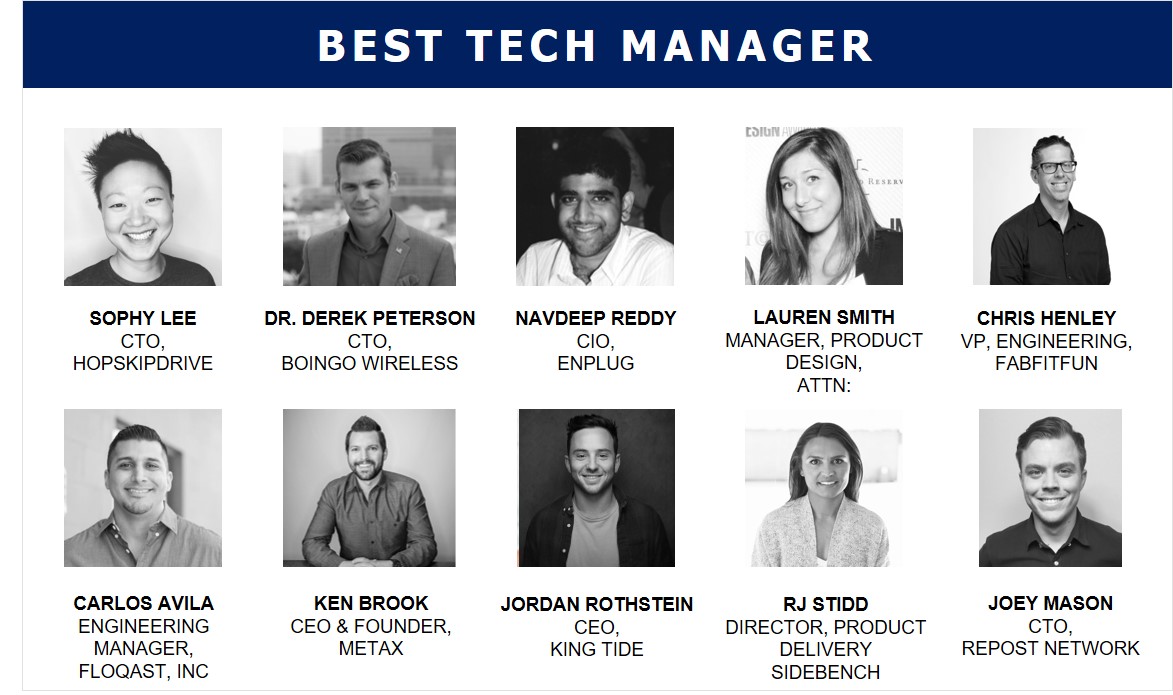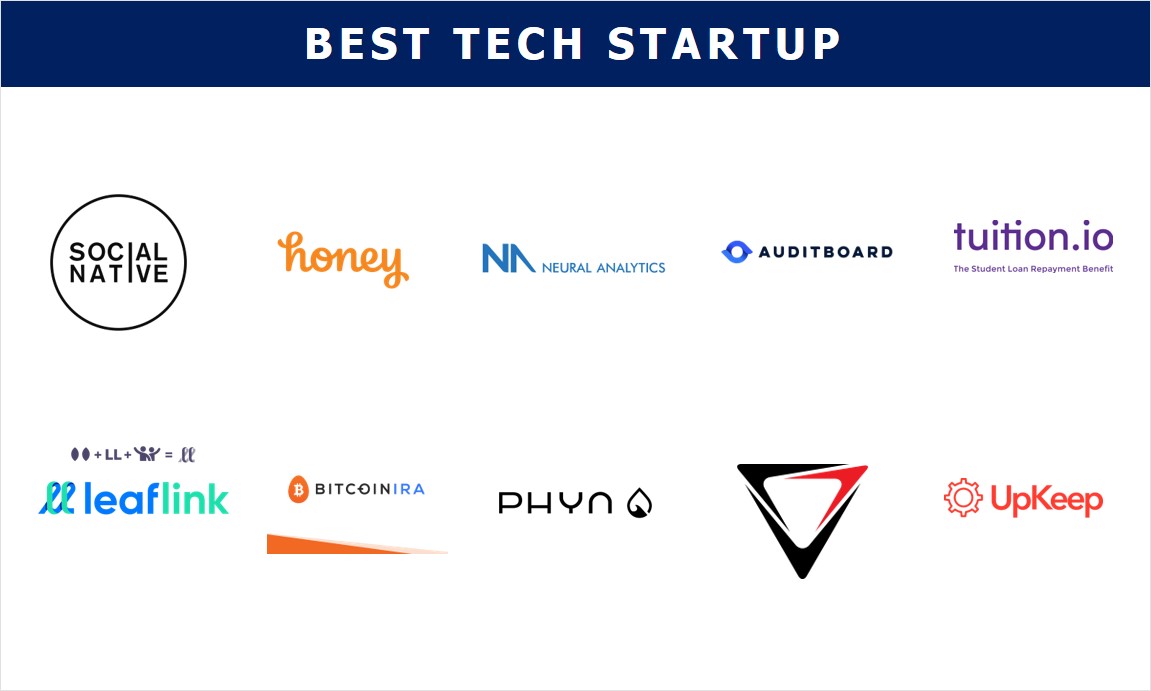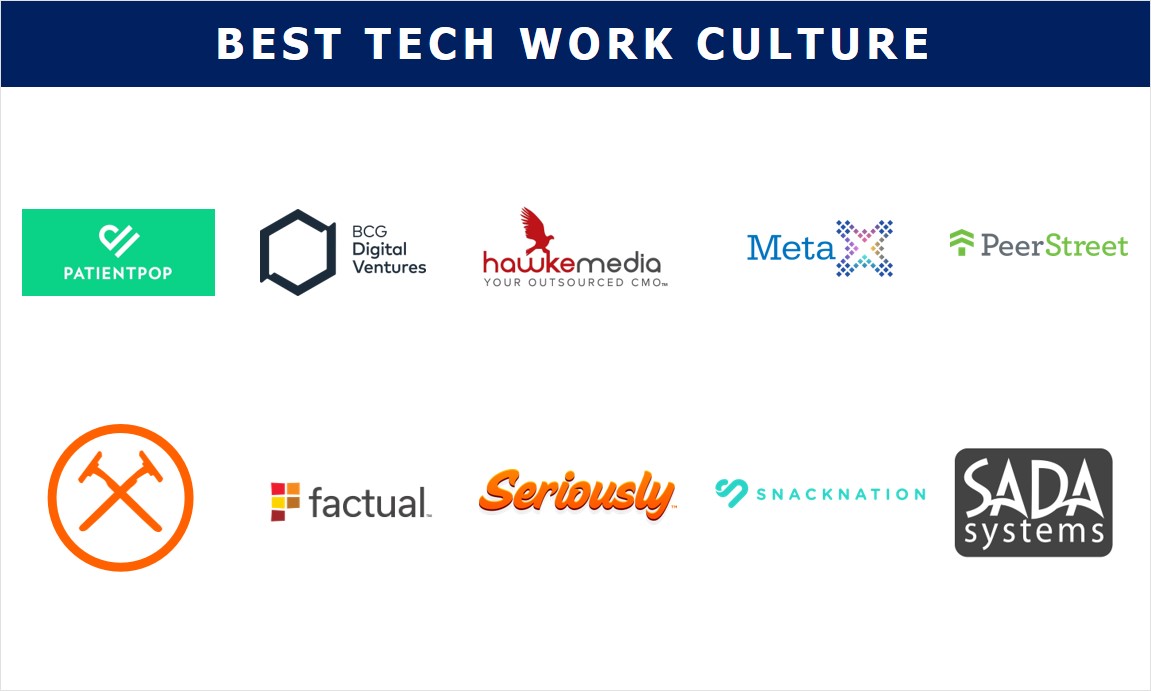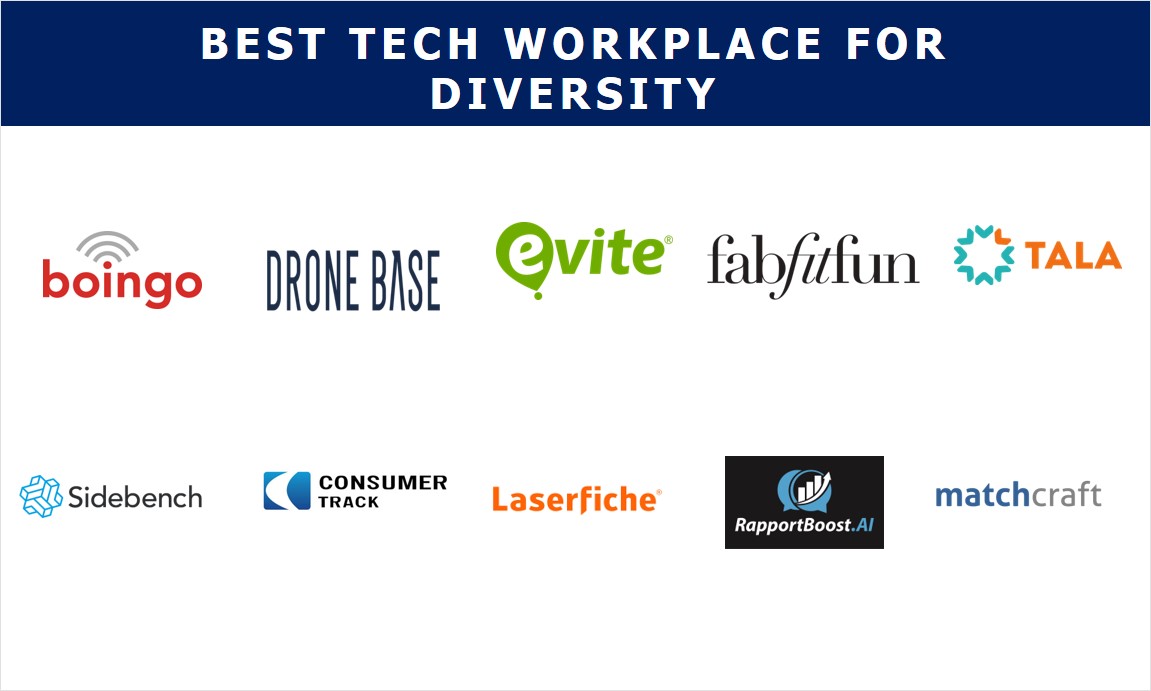 ---
About Our Judges
Danielle Sabrina - Founder of Tribe Builder Media
https://www.linkedin.com/in/daniellesabrina/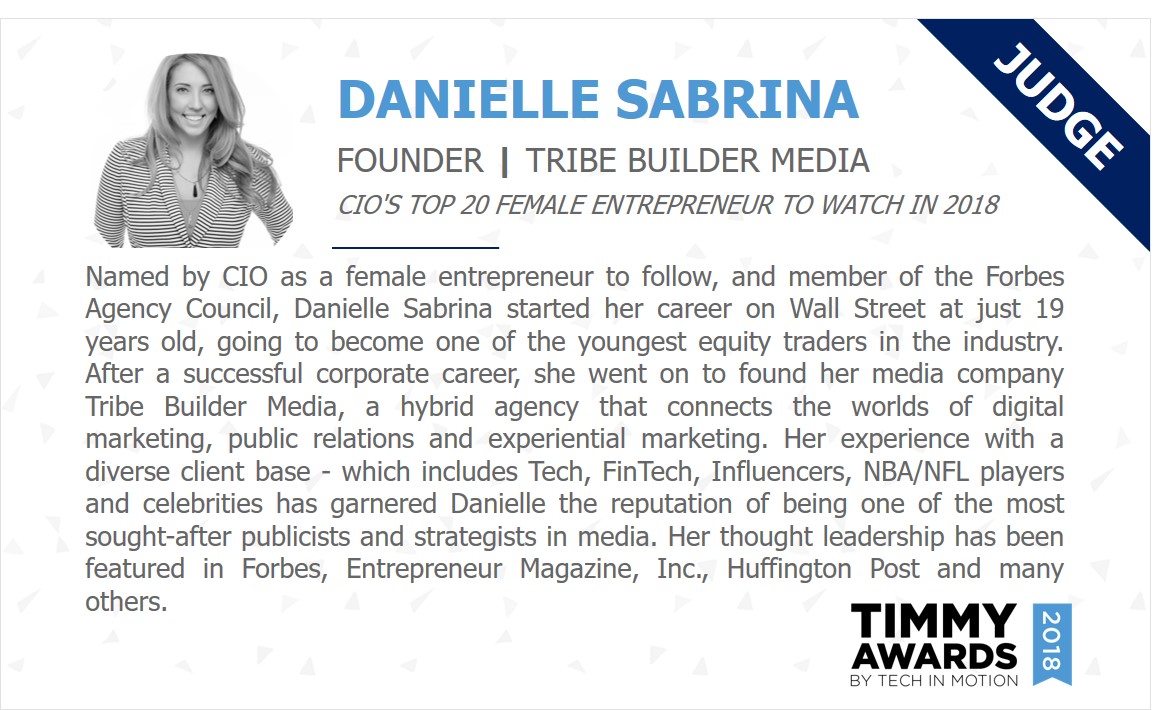 Sofia Agras - Venture Strategist | Startup Consultant | Techstars Mentor | The Stategic Advisory Group
https://www.linkedin.com/in/sofiaagras/
https://www.startupsparkmentoring.com/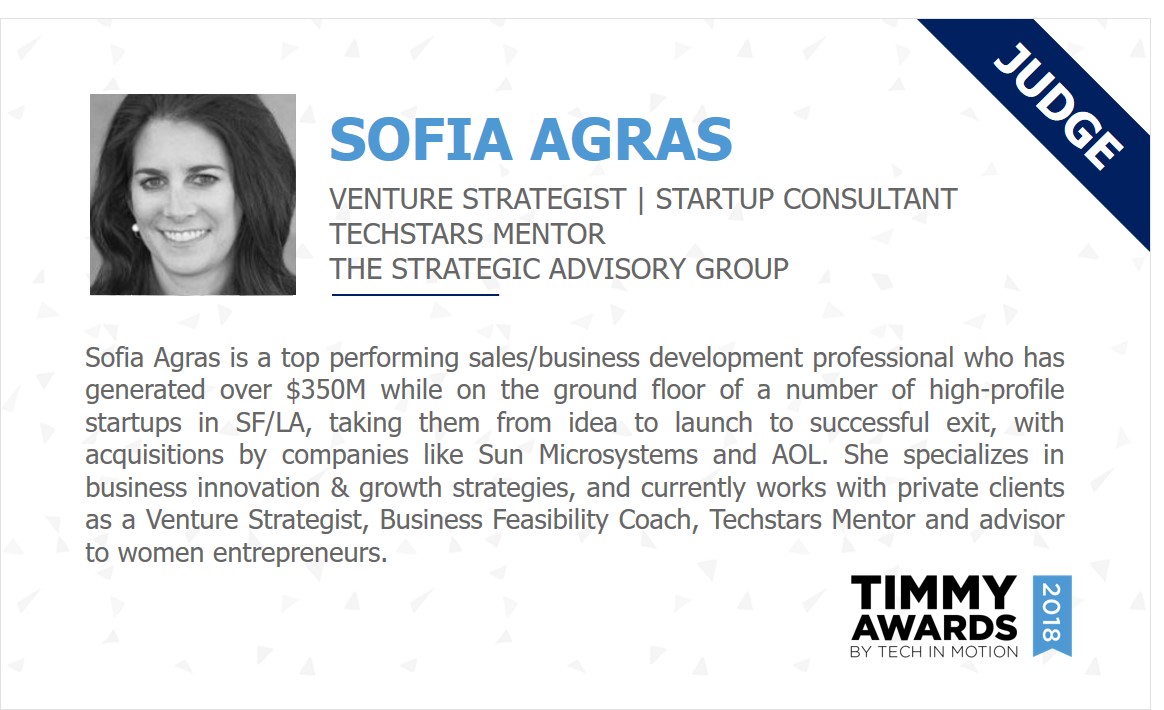 Karen Idelson - Entertainment, Technology & Pop Culture Writer; Technology Stringer at Variety; Moderator/Speaker
https://www.linkedin.com/in/karenidelsontechnologywriter/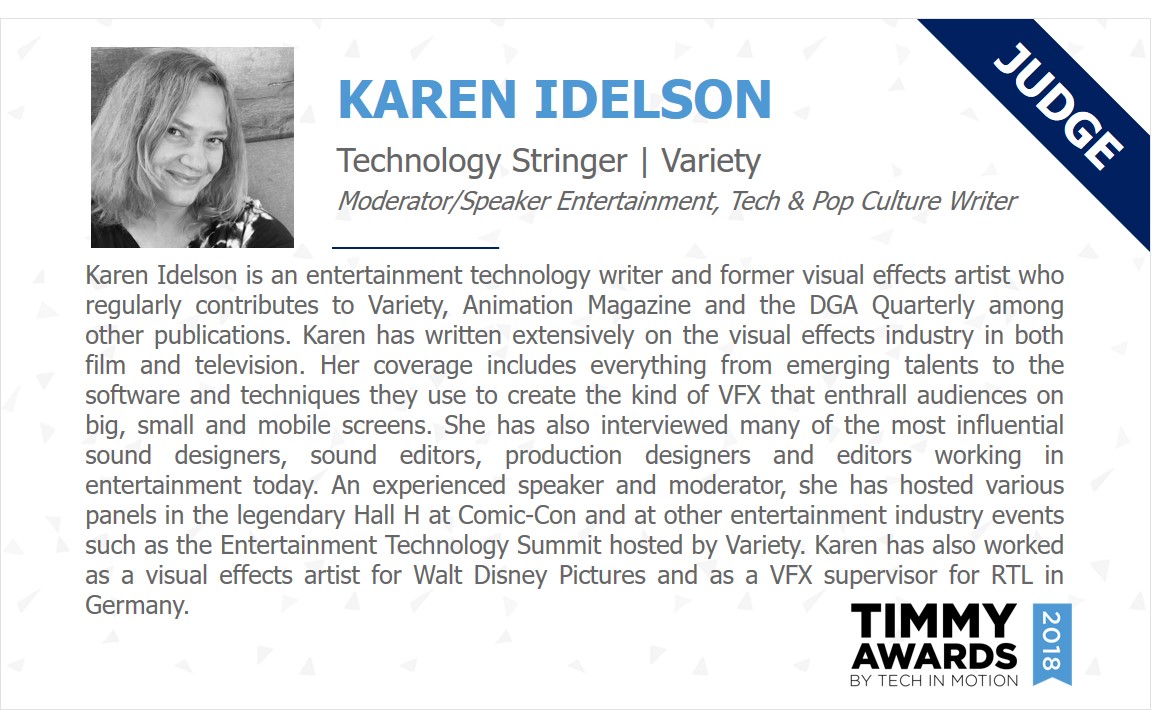 Alberto Avalos – Innovation & Technology Program Manager at Hispanic Heritage Foundation
https://www.linkedin.com/in/albertoavalos/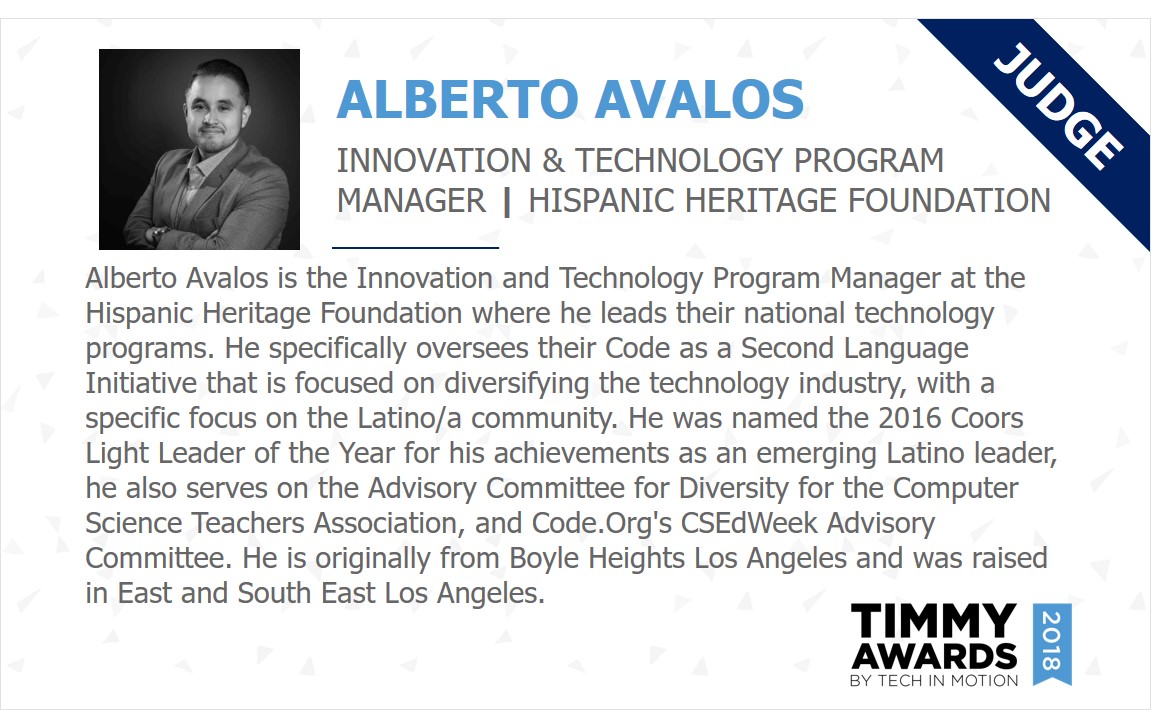 About Our Demos
Lucid Sight (www.lucidsight.com)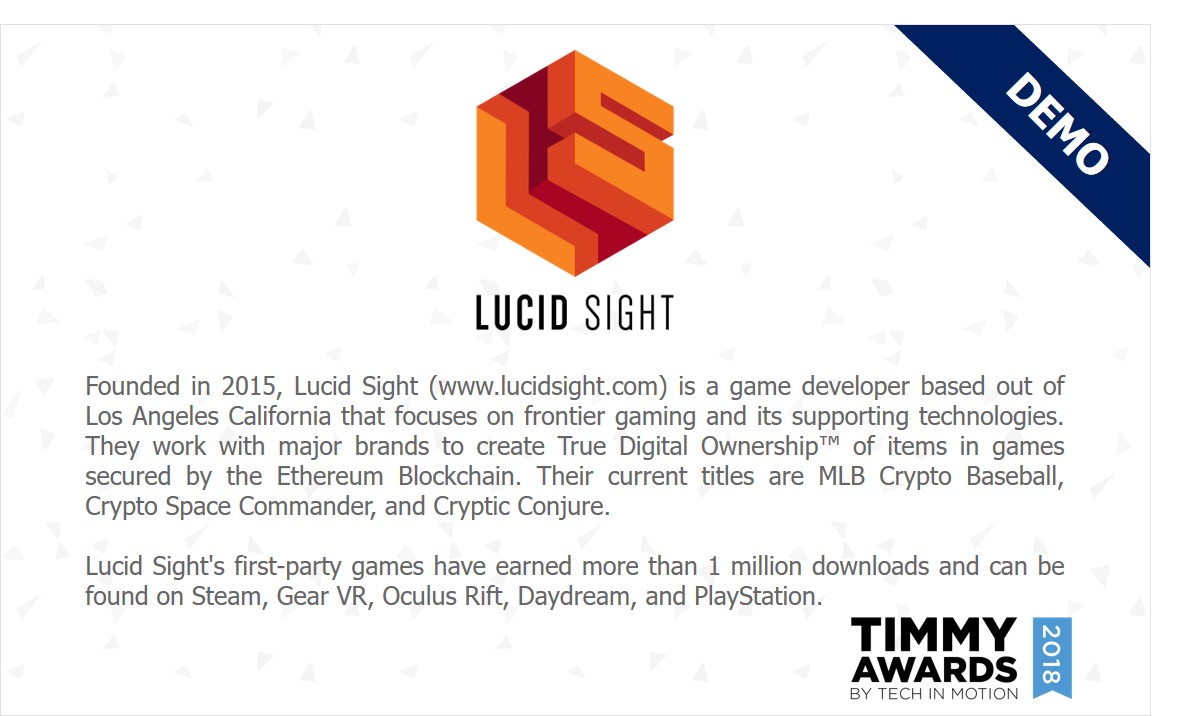 Samsung (https://www.samsung.com/us/mobile/galaxy-note9/?cid=sem-mktg-pfs-mob-80918-22232&gclid=CID0wqLWx90CFaqLxQIdvXoJ6w&gclsrc=ds)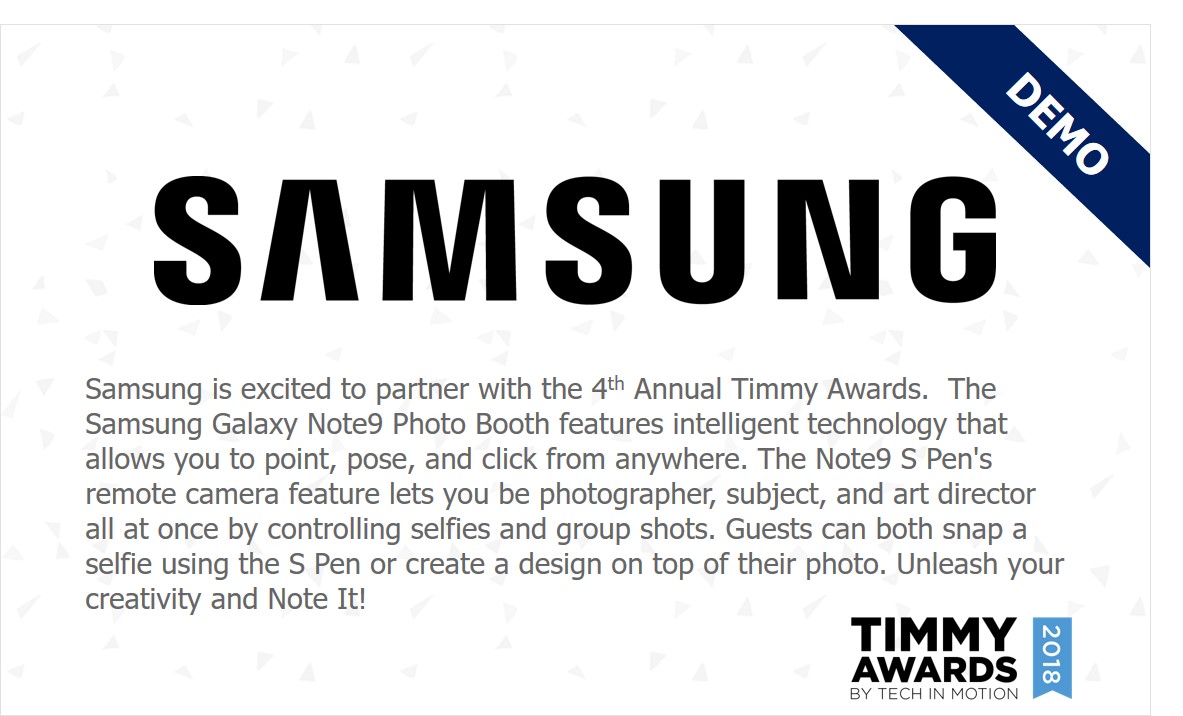 About Our Venue
CTRL Collective (https://www.ctrlcollective.com/)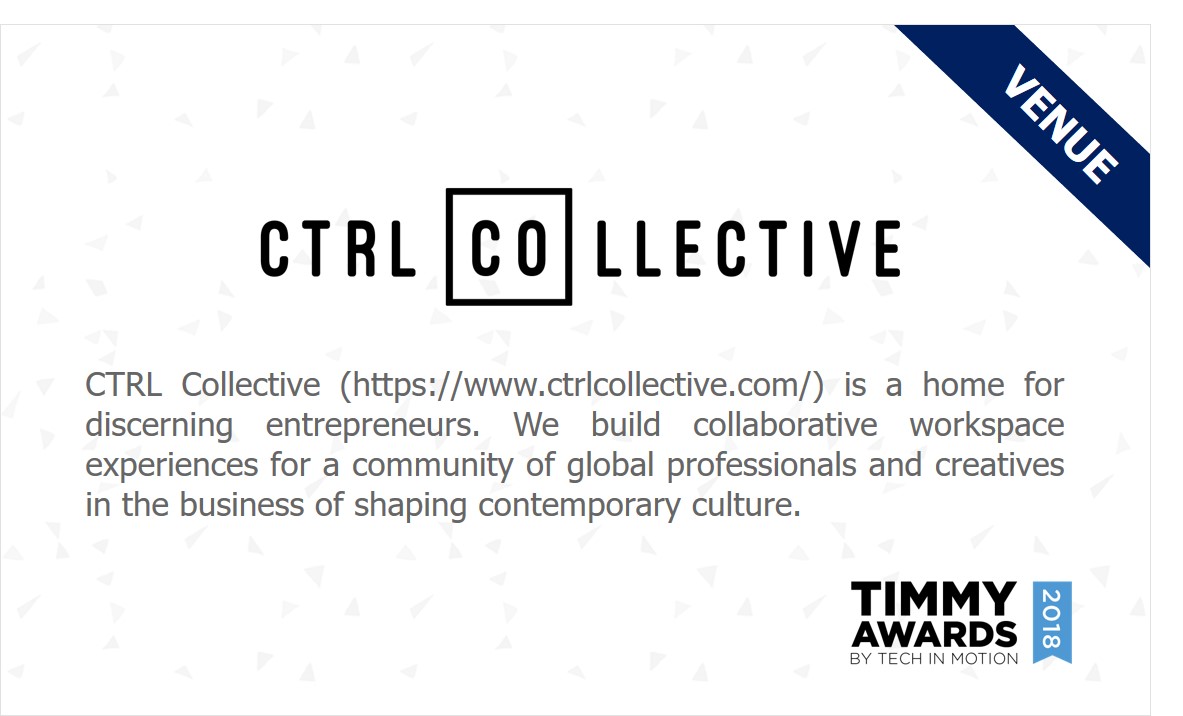 About Our Photography Partner
Bacon and Eggs Media (http://baconandeggsmedia.com/)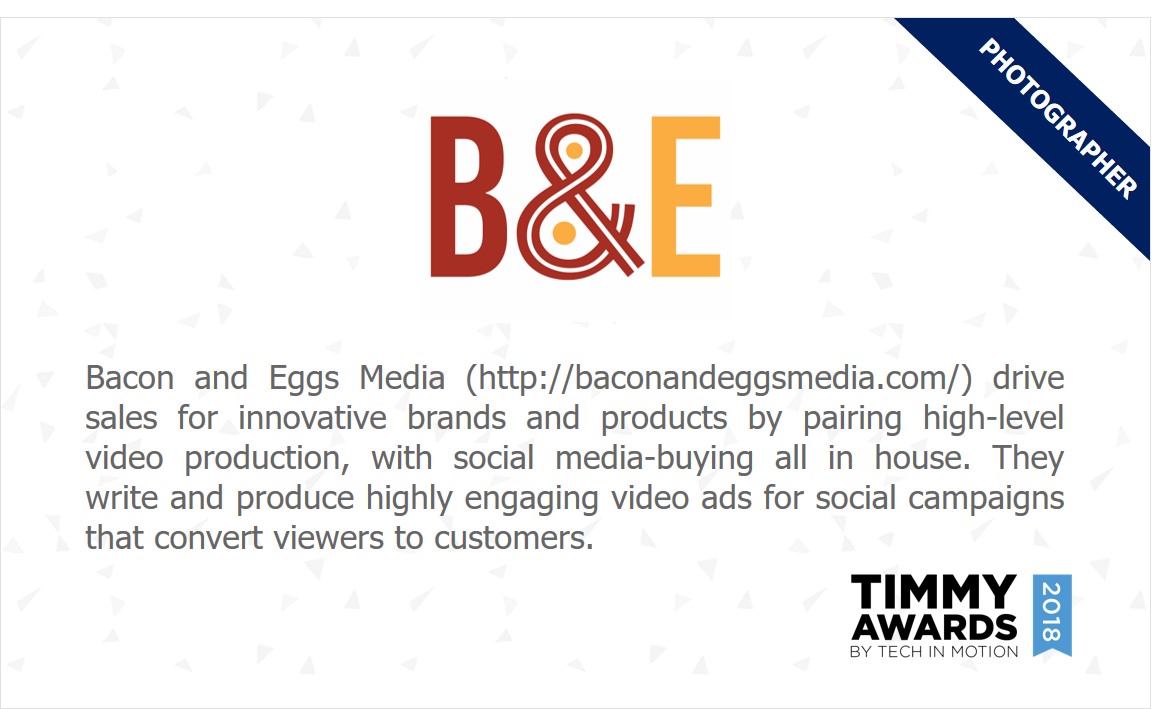 About Our Beverage Partners
Health-Ade Kombucha (http://health-ade.com)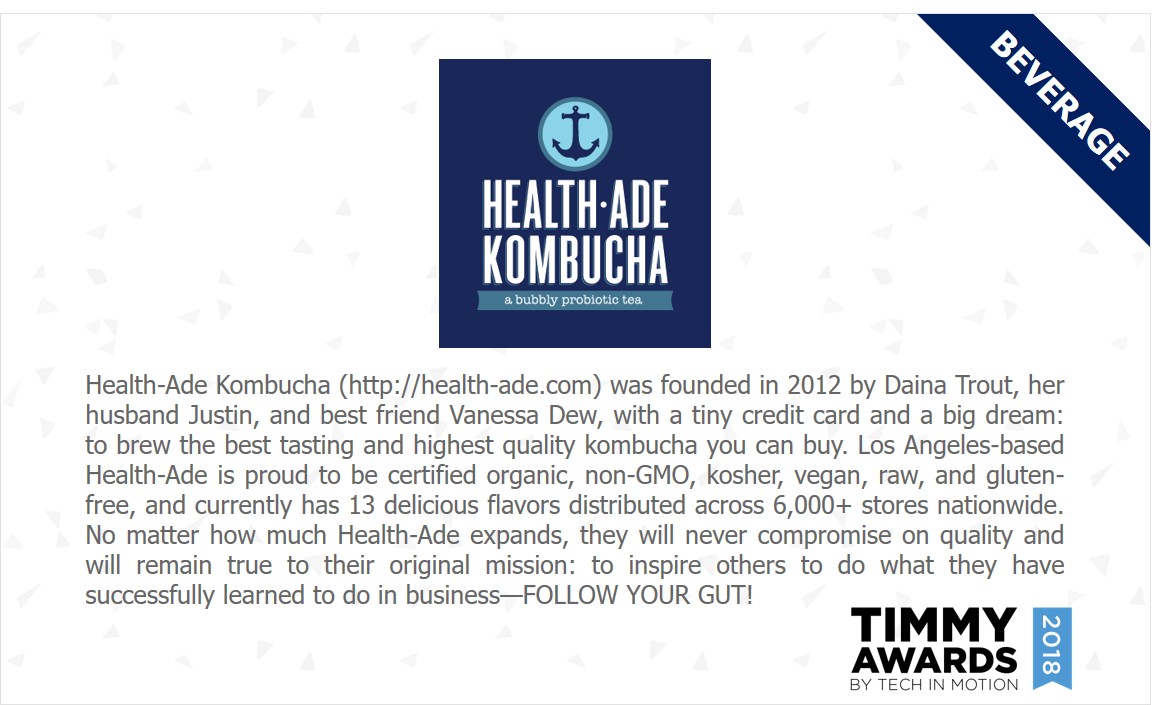 Morning Recovery (https://www.morningrecoverydrink.com/)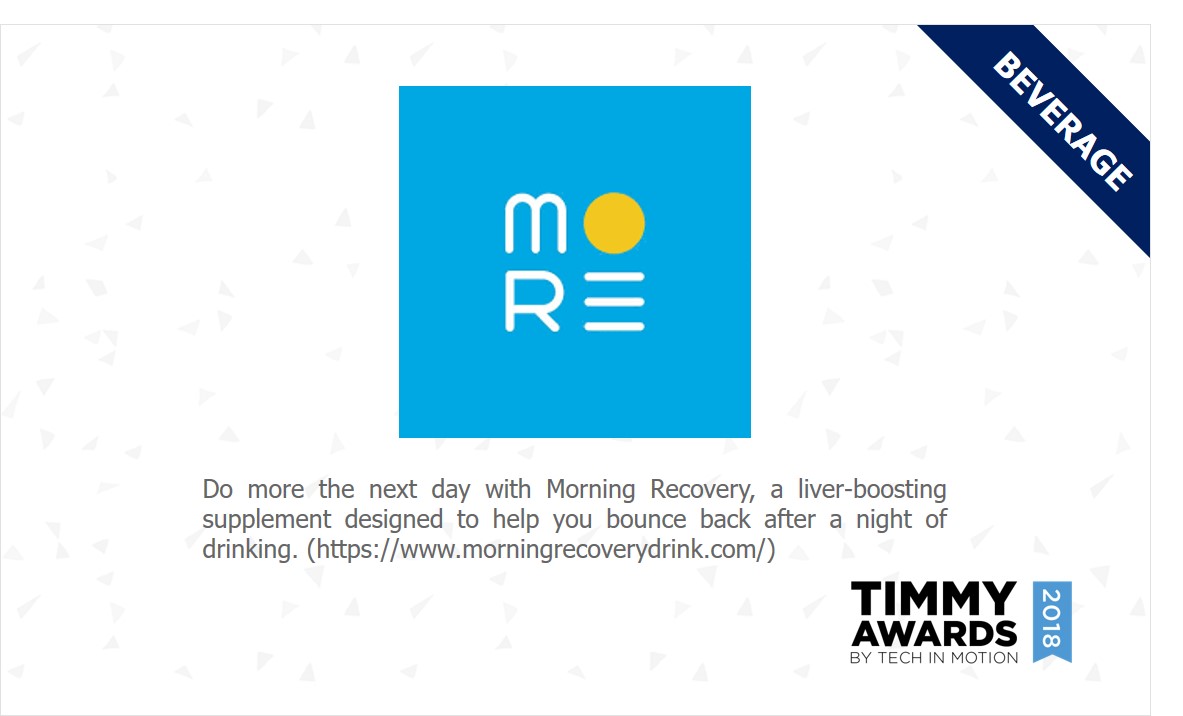 About Our Food Partner
sweetgreen (https://www.sweetgreen.com/)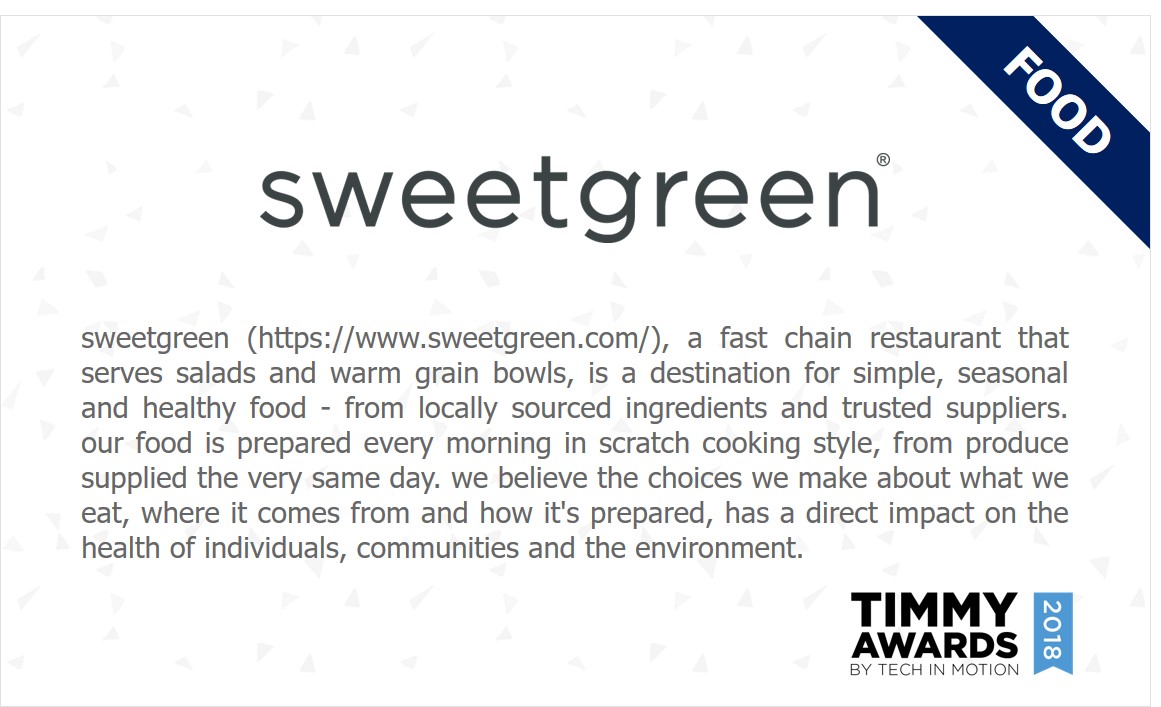 ---
Interested in Covering the Timmy Awards? Provide your details here and we will get in touch as soon as possible: https://hubs.ly/H0d3j-50

As always, we would like to thank our creators Jobspring Partners and Workbridge Associates for making the Timmy Awards possible. Interested in partnering with the Timmy's? Contact Us: https://hubs.ly/H0d3jYj0