Tech in Focus: Not just for astronauts: The business of space

Tuesday, November 3, 2015 from 4:00 PM to 6:00 PM (PST)
Event Details
Do you think that space is just for astronauts or for super millionaires or government operatives? As regulatory barriers are coming down, space is more accessible for commercial use than ever before. Come learn about  private astronauts traveling to outer space, sending cargo in space, marketing opportunities by placing your products in space, as well as the business growing around these new business opportunities.  Seattle is  becoming a hub for commercial space activity. Space is the new frontier and we are about to enter the next Gold Rush.


Moderator:
Soyeon Yi has worked as an internship at the Korea Institute of Machinery & Materials from July 2000 till August 2000. Since March 2001, she has participated on designing, fabricating and testing Bio-MEMS devices at the Digital Nanolocomotion Center, KAIST. In December 2006, she was selected as final two Korean astronaut candidates and has started working at the Korean Astronaut Project Division, KARI as a researcher. From March 2007 till April 2008 she has been conducted the general space training for the Space Flight Participant in the Y. Gagarin Cosmonaut Training Center. On 8 April 2008, she was launched into space on board Soyuz TMA-12, with two Russian cosmonauts, Sergei Volkov and Oleg Kononenko, and returned to Earth along with ISS crew members Peggy Whitson and Yuri Malenchenko aboard Soyuz TMA-11, on April 19, 2008. After her flight, she works as a senior researcher at KARI as well as acting as Korea's space ambassador. Recently, Dr. Yi received her MBA at the Haas School of Business, University of California, Berkeley with an emphasis on technology and global leadership in May 2014.
Panelists: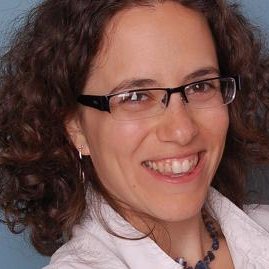 Erika Waggoner is the Business Development Manager at Blue Origin. She's an engineer and program manager with interest in innovation and humanity's grand challenges.. Strong interdisciplinary background in aerospace and biomedical engineering, with significant exposure to both spacecraft development and clinical medicine. More than 6 years experience in managing an ambitious multi-university student satellite team, with responsibilities spanning both technical oversight and programmatics. Research experience in vestibular physiology and bone biomechanics. Passionate about human spaceflight.  
Dr. Roger Myers is the Executive Director of Advanced In-Space Programs at Aerojet Rocketdyne.  In this role, he oversees programs and strategic planning for next-generation in-space missions and architectures, propulsion, power and integrated systems.  Prior to this appointment in mid-2013, Dr. Myers was the executive director of Electric Propulsion and Integrated Systems, and served as Deputy Lead of Space and Launch Systems and General Manager of Aerojet Rocketdyne's Redmond Operations. Dr. Myers serves as President of the Electric Rocket Propulsion Society (ERPS), and as chair of the Washington State Joint Center for Aerospace Technology Innovation.  
Joe Landon is Chairman of the Board of Space Angels Network, a global angel investor group focused on financing early-stage commercial space companies. Joe led Space Angels Network from its founding, and his leadership has facilitated tens of millions in private investment in ventures ranging from privately-built spaceplanes to in-space robotics. Space Angels Network has rapidly grown to become the leading source of startup capital for commercial space startups. Joe also serves as Vice President & CFO of the billionaire-backed asteroid mining venture Planetary Resources.
Nick Merski, Constellation Program Manager, BlackSky.As an experienced project manager, aerospace engineer, and Major in the US Air Force, Nick Merski plays a pivotal role in the development, launch, and operations of BlackSky's satellite constellation. BlackSky's revolutionary approach provides "satellite imaging as a service" to companies, organizations and governments, offering low pricing, frequent revisit rate and streamlined user experience. Prior to BlackSky, Nick worked for the Department of Defense with the US Air Force for 10+ years managing different national security space programs.
Sponsored by:

When & Where

The Museum of Flight
9404 E. Marginal Way South
Seattle, WA 98108


Tuesday, November 3, 2015 from 4:00 PM to 6:00 PM (PST)
Add to my calendar
Organizer
Washington Technology Industry Association
WTIA is the unifying voice for the technology community in Washington state. We inform and motivate industry, education and government professionals to help attract and develop the talent required to make our region the leading technology community in the world.
Tech in Focus: Not just for astronauts: The business of space