Description
Tech in Asia City Chapters Surabaya
Perkembangan pemasaran digital (digital marketing) di Indonesia terus mengalami peningkatan yang cukup menjanjikan dari waktu ke waktu. Dengan penetrasi internet dan media sosial yang terus menanjak naik di antara lebih dari 260 juta penduduk, Indonesia kini memperlihatkan potensinya sebagai target pasar yang cukup menjanjikan di Asia Tenggara, terutama dalam urusan pemasaran produk.
Layanan content marketplace GetCraft merilis sebuah laporan terkait perkembangan praktik pemasaran di Indonesia di tahun 2016, para pengiklan merogoh uang hingga Rp1,9 miliar per tahun untuk keperluan kampanye pemasaran digital. Dalam laporan tersebut disebutkan bahwa saat ini tantangan utama pelaku pemasaran Indonesia adalah terbatasnya dana, kemampuan, serta adanya jurang pemisah dalam ketersediaan sumber daya. Pilihan channel marketing yang beragam seperti iklan media sosial, search marketing berbayar, content marketing, dan influencer marketing juga menjadi tantangan tersendiri.
Lalu, dengan berbagai channel marketing yang ada, strategi apa yang diperlukan untuk pemasaran yang sukses dengan keterbatasan dana? Bagaimana ekspansi pasar yang masif dengan cepat?
Tech in Asia City Chapters Surabaya kali ini akan mengadakan meetup dengan membahas "Expand Your Market with Digital Marketing". Para pembicara yang hadir akan membahas mengenai channel pemasaran yang penting untuk menyasar pengguna online dan strategi untuk ekspansi lebih cepat.
Jika kamu merupakan CEO, CMO, profesional baik dari startup ataupun industri kreatif liannya, bekerja di area pemasaran online, developer aplikasi digital atau antusias tentang strategi pemasaran online. Meetup ini sangat cocok untuk kamu hadiri!


"Expand Your Market with Digital Marketing"
Hari, Tanggal : Minggu, 17 September 2017
Waktu : 9.00 - 13.00
Tempat:

Ruang Theatre, Universitas Ciputra Surabaya,
UC Town, Citraland, Made, Sambikerep, Kota Surabaya
Susunan Acara
09:00 - 09:50 : Check in & registrasi
09:50 - 10:00 : Pembukaan oleh TIA City Chapter Lead + sambutan Univ Ciputra
10:00 - 10:30 : Keynote presentation +Q&A (Ade Syah Lubis)
10:30 - 11:00 : Keynote presentation +Q&A (David Yulianto)
11.00 - 11.30 : Extra session for Q&A
11:30 - selesai : Penutupan dan Networking
Tidak ingin ketinggalan informasi update dari Tech in Asia ID? Silakan subscribe newsletter kami: techin.asia/updateselalu
Acara ini didukung oleh:
Venue Partner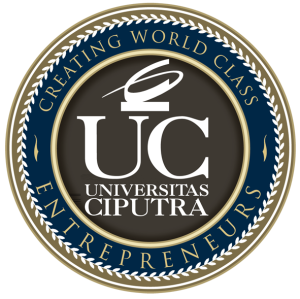 Community Partners