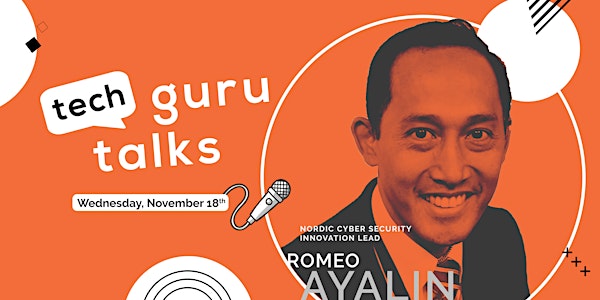 Tech Guru Talks
Let's Talk Tech! Learn from the best and achieve tech guru status.
About this event
Hi!! We've moved our registration over to our online event platform, Hop In! Grab your tickets for:
Tech Guru Talks
A technical talk and workshop series created to empower Puerto Rico and LATAM's burgeoning developer and technological community to grow and gain access to world-class speakers and developers. Become a tech guru in your own right as the best in tech fields share their expertise, insights, and stories.
Hosted By: SeriouslyCreative! via the event platform Hopin.
See you there!
---
Upcoming Talks: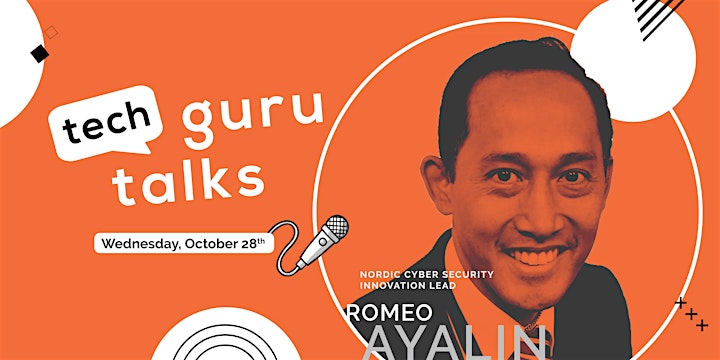 Wednesday, November 18:
Cybersecurity
Who? Romeo Ayalin, Nordic Cyber Security Innovation Lead. He's a Former US National Security and Intelligence programs professional.
Why? He has a longstanding background in intelligence services. As a former US Army Intelligence Officer, he also developed subject matter expertise in training, leadership, intelligence analysis dealing among others with geopolitical risks.
Wednesday, August 5th
Division, Disinformation, Pandemic, and Politics: A Data and Data Visualization Story
Who? David Troy, CEO and product architect at 410 Labs, maker of the popular e-mail management tools Mailstrom.co and Chuck. He has been acknowledged by the founding team at Twitter as the first developer to utilize the Twitter API, with his project "Twittervision". His current projects use social network data to map cities.
Why? His data visualization through social graphs was featured in the 2008 MoMA exhibition "Design and the Elastic Mind," curated by Paola Antonelli. Dave is a visionary in using data to map cities and societal needs around it.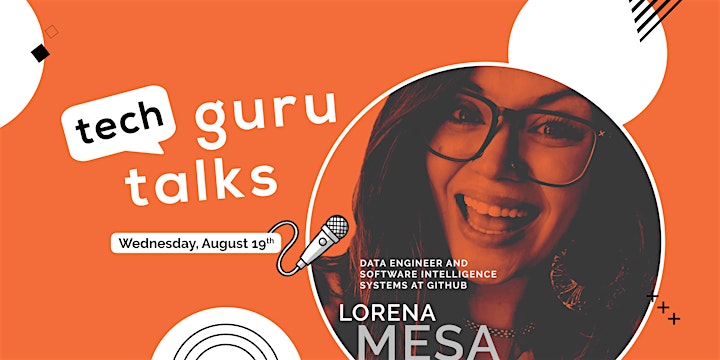 Wednesday, August 19th:
Your Data Is Biased, Here's Why: Fairness, Accountability, and Transparency in Machine Learning
Who? Lorena Mesa, Data Engineer and Software Intelligence Systems at Github and Director and Chair of the Board of Directors of Python Software Foundation. A political scientist turned coder, Lorena Mesa is a GitHub data engineer, Director & Chair of the Python Software Foundation, JOSS editor, and PyLadies Chicago co-organizer. Lorena's time at Obama for America and her subsequent graduate research required her to learn how to transform messy, incomplete data into intelligible analysis on topics like predicting Latinx voter behavior. It's this unique background in research and applied mathematics that drove Lorena to pursue a career in engineering and data science. One part activist, one part Star Wars fanatic, and another part Trekkie, Lorena abides by the motto to "live long, python, and prosper".
About the Tech Talk: Over the last ten years, we've seen an influx of ever new, customizable tech products ranging from social media to smart home technology espousing a promise that this tech product is the right fit for you. Why? Their product fit can learn your preferences, adapt to your needs, help you in ways that are unique to you, the consumer. The innovation driving the personalization of all things tech can be attributed to the rise of artificial intelligence, or more specifically machine learning. The "brain" behind the product, the push to build personalized technology solutions has led to a data economy where the most valuable commodity is the consumer themselves. What does this tradeoff of data generation however place in the engineering of our products? At what cost should we aim to build products that can "learn about you"? Together we'll explore the evolution of new algorithms that are exploring this question, to see what costs we suffer if fairness, accountability, and transparency are left out of engineering and build scope.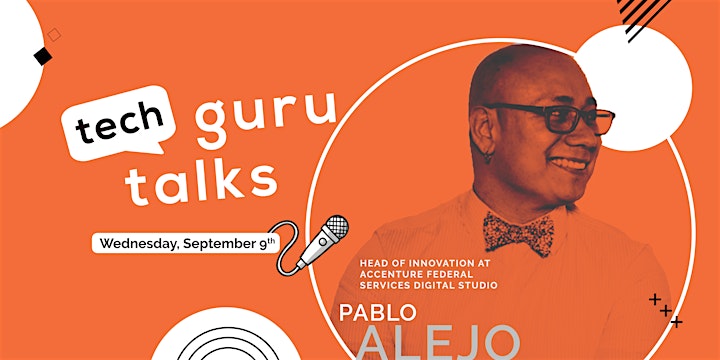 Wednesday, September 9rd:
Fail Forward:

About the talk: We must embrace the fear of failure to move forward or we risk living out what we feared in the first place. This will be applied to how we should constantly look to cultivate a culture that loves to fail through experimentation and exploring new ways to use new technologies and techniques to innovate.

Why? As a 15+ year vet of the innovation age, he's seen every major digital trend come and go and he's been fortunate to have been a part of all of them. From the first websites to immersive mobile experiences, and beyond screen experiences; he's been there and led that. And in that time, he's guided great companies through transformation by focusing on data-driven insights, cultural tensions, and emerging technologies to create impactful experiences and products.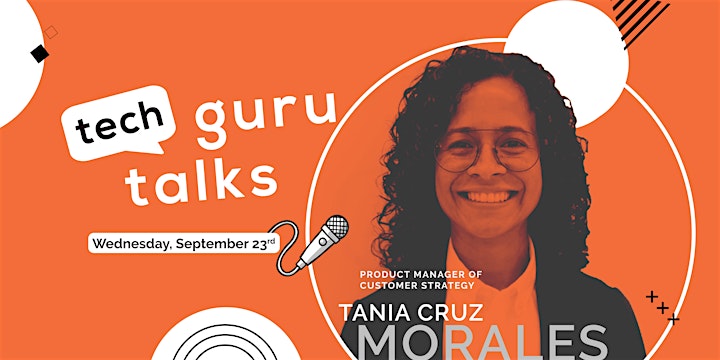 Wednesday, September 23rd:
"The Link Between Product Vision, Strategy & Roadmap
Who? Tania Cruz Morales, Product Manager of Customer Strategy, is a product strategist with in-depth knowledge and experience in human-centered design, data-driven decisions, and software development. She currently leads product development at a Fortune 500 company in the Washington, D.C. area. In her current role as a product manager, she partners with cross-functional teams and manages a data-driven credit policy platform serving over 36M customers and generating over $800M in NPV. Prior to working in the corporate sector, Tania was a co-founder and head of product at PoshPacker, where she transformed a 100-page business plan into a startup hotel booking platform with properties in sixty countries.
Tania holds a BA in psychology from the University of Puerto Rico and an MBA in design strategy from CCA in San Francisco. When she's not brainstorming product solutions, she can be found doing yoga, sketching, or riding her bike ("Bala Azul") around the city.
Why? In my current role at Capital One, I partner with cross-functional teams such as research, product design, business analysis, marketing, tech, and operations to develop product strategies to deliver to market customer-centric solutions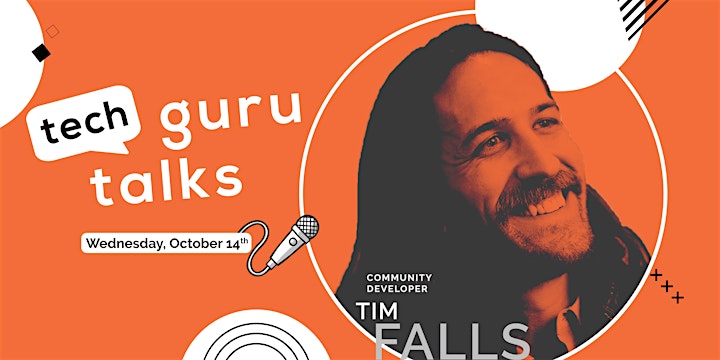 Wednesday, October 14:
Strengthening Developer Communities
Why? Tim helps organizations find harmony between the want to do good by their community and the need to build a sustainable business. Figures out authentic ways to turn investments in human relationships into meaningful, positive results for the business and the people it impacts. He has also spent the last 10+ years of his career helping build early- and growth-stage technology startups — assembling and leading teams as an employee, and providing guidance and support to entrepreneurs as an advisor, mentor, independent board member, and consultant.