Tech for the Non-Technical:
Anatomy of a Modern Web & Mobile App Stack

Monday, March 10, 2014 from 6:00 PM to 7:30 PM (EDT)
Event Details
Tech for the Non-Technical:
Anatomy of a Modern Web & Mobile Stack
Instructor: Will Koffel

You run a technology-powered business, and you've got some problems:
You hope that your dev lead doesn't notice your eyes glazing over whenever he starts talking about "refactoring". You worry that your out-sourced team might be taking advantage of you, because you haven't seen any visible progress in three days. You fret that that your investors might ask hard questions like "why aren't you building it with node.js?" You have post-launch nightmares that the whole application stack is built like the penultimate round in a game of Jenga.
Building technology is a practiced skill and indeed an art, but it's not magic. You hire craftsmen and you trust them with the details. But in order to command their respect and sleep well at night, you deserve to have a big-picture understanding of what they're building and why.  A little knowledge will go a long way towards confidently leading your technical product team.
What You'll Learn
This will be an interactive session looking at the common components found in nearly all modern web and mobile application stacks. By the end, you will stumble out, drunk with knowledge and armed with: 
A clear picture of all the moving parts of your application, plus a bunch you aren't aware that you need

Practical knowledge of how this tech will help make your product measurably better

Questions to ask your development team to make sure they are following best-practices

An understanding of why techies use things like APIs, databases, queues, and caches – which is guaranteed to impress your mom

A list of great tools and vendors your team should be using instead of wasting time re-inventing wheels
Time permitting, we'll even engage in a rapid-fire bonus round of "Stump the CTO" where you shout out technologies from your own projects, and we discover together just how intractable modern web development has become.
To ensure the issues you care about get their due love in this session, send your hopes, dreams, fears, questions, and technological uncertainties to will@clearlytech.com by March 1.
Please note our NEW CLASSROOM LOCATION!
290 Congress Street, Boston 02210
Take the elevator to the 7th floor. You will be asked to show a photo ID on arrival.

About the Instructor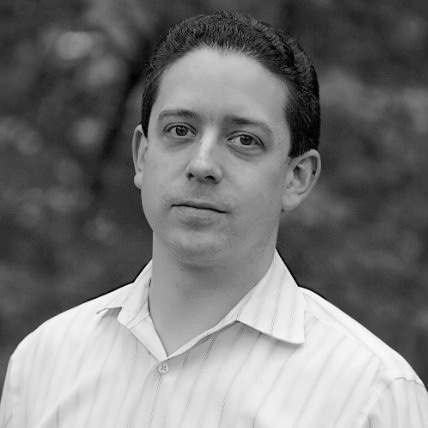 A Founder/CTO at numerous Boston and New York startups, Will Koffel was most recently the CTO at successful mobile consumer startup Thumb.  Prior, Will held roles on the founding engineering team at Akamai Technologies, as CTO and VP Operations for Sermo, and in venture-backed startups in social media, Internet advertising, and transportation.  He is an MIT computer-science grad, mentors and advises at numerous East-coast startup incubators and accelerators, and writes at http://www.clearlytech.com/

Have questions about Tech for the Non-Technical: Anatomy of a Modern Web & Mobile App Stack?
Contact Intelligent.ly
When & Where

NEW Intelligent.ly Campus @ Communispace
290 Congress St.
7th Floor
Boston, MA 02118


Monday, March 10, 2014 from 6:00 PM to 7:30 PM (EDT)
Add to my calendar
Organizer
Intelligent.ly
Built by serial entrepreneurs who have scaled and exited successful startups, Intelligent.ly breaks the mold on leadership development. We bridge the gap between theory and tools, providing startups leaders with concrete frameworks to drive immediate positive change.
Tech for the Non-Technical:
Anatomy of a Modern Web & Mobile App Stack