Description
Are you ready to boost sales this year?
BE SURE TO LEAVE YOUR CONTACTS HERE & REGISTER YOUR INTEREST FOR FREE.
The world of digital is rushing forward, unabated.
How will this impact how you run your business?
Must you change?
We'll help you navigate the tech jungle - picking out only what's relevant to you and your business - to boost your Offline and Online Sales this year. Welcome.

How do you create Desire in your Client, so that buying is simply Natural and Inevitable? Is this even possible? Use this technique and get ready to watch your Sales rise.
Topic:

How to

Use the 3I's of Communication
to Create Desire and Boost Sales
Open Day: Tech Tuesday - 3rd September, 2019
Learning Time: 8.00 AM - 12.30 PM
Q&A and ice-cream: 12.30 PM - 1.30 PM

Venue: Rose Avenue, Kilimani, Nairobi**
Register via M-Pesa BUY GOODS No.820518

Kshs.5,800/= only per person,
when paid by Friday 23rd August, 2019
or Kshs.7,300/= per person,
when paid by Friday 30th August, 2019.
**To make the most of this session, kindly carry your laptop or smartphone. Internet shall be provided. To ensure the session has maximum impact on you and your business, limited slots are available.

**Registration closes as soon as the limited slots are filled.
Be sure to pay for yours, in good time.
**Registration caters for facilitation, learning material, conference stationery, tea, snacks and refreshments, notepad, pen and a well-deserved ice-cream (which you can enjoy in the garden) at the end of the session.
Have any queries? We would love to hear from you.
Write to us: ambassador[at]salesdrivekenya[dot]com.
Event WhatsApp Helpline: +254 731 71.61.41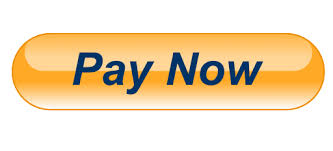 REGISTRATION WILL BE VIA M-PESA BUY GOODS NO.891045.

Visit our website to see what we do << Go here