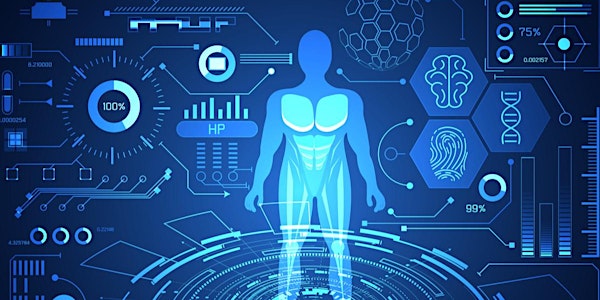 Tech For Maintaining Healthy Living, Bodies, & Minds at Home
Location
Zoom
Austin, TX 78701
Sales Have Ended
Registrations are closed
Ticket sales have closed, but we've never had to turn a guest away! Please join us at the event and sign in at the registration table. We'll seat you after all the registered guests are in.
Description
The Austin Forum on Technology & Society presents:
Tech for Maintaining Healthy Living, Bodies & Minds at Home
with
Dr Garrick Baskerville, Dr Joanne Sotelo, and Sara Ness
6:00 pm – Log into Zoom
6:15 pm – Presentation and Q&A
7:45 pm – Networking
What does it take to be healthy in this 'shelter-in-place' virtual world in which we are now living and working? How do we sustain and even enhance our levels of physical health, mental health, emotional well-being and social connection when we can no longer be present with the people and in the places that sustained our health and well-being?
Technologies have enabled us to work, learn, shop, and even be entertained online. This productivity enhancement in our normal daily lives has become crucial during the COVID-19 pandemic. Join us to learn how they can be used to help us:
sustain, and even improve, our physical health while we practice social distance and spend most time in our homes

be productive but manage stress and anxiety

address mental health issues and enable counseling

fill our emotional needs resulting from lack of in-person time with others

sustain healthy relationships now that they are the primary, not secondary, means of interacting with almost everyone we care about
Our three expert presenters will share with you some of the many ways that technologies are helping people with physical and mental health, emotional well-being, and social connection! This Austin Forum is excited and proud to host this special event to help you navigate maintaining your health and well being during COVID-19
As usual, the 'doors will open' at 6:00PM, but this means the Zoom session will 'open' so that people can begin connecting and testing their devices and settings (and asking us for help via email or the Slack workspace if needed). Most importantly, Amy Atchley will be performing songs during the connection phase! We will start the presentation event as usual at 6:15PM.
We look forward to 'seeing' you online on April 21st! We will resume in-person meetings when it is safe, in conjunction with online meetings.
We welcome your participation! Please email us with your questions, answers, and prognostications in advance.
Admission to the Austin Forum monthly events is always free and open to everyone!
​
The Austin Forum accepts donations of used smart phones, tablets, and computers at all our events. Since the events are no online, please let us know via the 'chat' window during the event if you have devices to donate. All devices will have a factory reset and be set up as new by the team at Austin Pathways' nationally-recognized "Unlocking the Connection" initiative, which will connect every public housing resident with a digital device, digital literacy, and a free or very low-cost internet connection. Your donated devices can change lives and help close Austin's digital divide, thanks to Austin Pathways.