TECH Fashion Week 2017 : Fashion Tour + Mixer
Description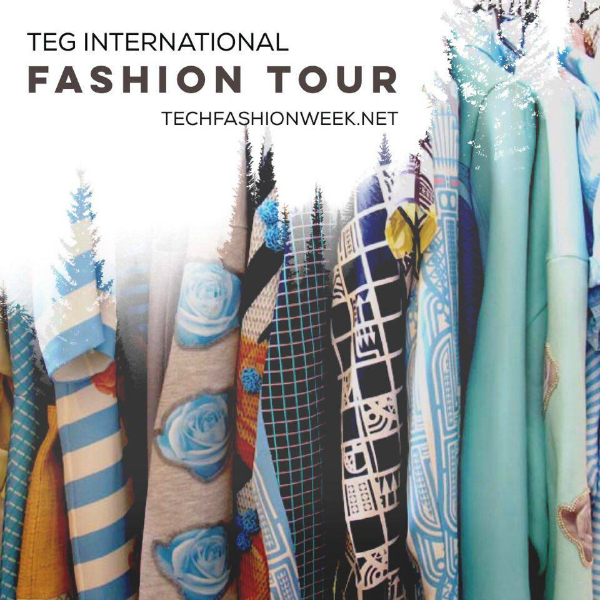 Despite a general decline in overall US apparel and manufacturing sectors, San Francisco's fashion industry, with 120 years of history and innovation, still ranks 3rd in the US. TEG International will be offering fashion walking tours this year! Fashion Tours are guided walking & learning tours about local manufacturing resources. See previous events.
TECH Fashion Week™ is the premiere industry event for tech disruptors and creators to discover and discuss the latest developments in fashion through the lens of technology. This year's theme, "Digital Fashion's Coming of Age", will explore how creative vision and digital infrastructure come together in redefining the fashion landscape of the 21st century. The week-long event, which includes workshops, panel discussions and networking mixers, highlights the applications of augmented/virtual realities, retail tech, wearables, IoT and sustainability in the fashion ecosystem. It's an opportunity to connect with the innovative and forward-thinking fashion-tech community.
In Partnership With :
TEG is a fashion development and production house for independent designers. Whether creating patterns and samples for the runway or showroom, to fulfilling small production orders without minimums, TEG is the premier source for helping emerging and established brands alike succeed. With vertically-integraded studios in Los Angeles, San Francisco, and Barcelona, TEG has served more than 750 independent designers since 2005.
For media, marketing & sponsorship inquiries, please contact Owen Geronimo via email at > owen(at)fashiontechpr(dot)com