TECH Fashion Week 2017 : Fashion Tech Roundup - Pitch Night
Description



Join Fashion Tech Roundup (Pitch Night) 3.0. Participating startups will present their emerging fashion/tech startup or product. A professional panel will provide business critiques and the audience is also welcome to offer feedback to the presenting startups. Attend this workshop and meet other fashion/tech entrepreneurs, possible collaborators and future team mates.
JUDGES:

Julian Zegelman is an experienced corporate attorney, angel investor and serial entrepreneur. He is currently a Partner at Velton Zegelman PC (www.vzfirm.com), a boutique law firm in San Francisco. Julian's legal practice focuses on startups, venture capital financings and M&A. As an an angel investor, Julian made over 30 investments in early stage companies and realized numerous exits. Some of his recent exits include Sproutling (acquired by Mattel), Worklife (acquired by Cisco), and Placemeter (acquired by Netgear). As a serial entrepreneur, Julian started four companies, and sold Rolith, Inc., his most recent venture, to Metamaterial Technologies, Inc. in 2016.

Luigi Congedo is a Principal at BootstrapLabs, a Venture Building Company that invests capital, experience and skills into disruptive AI software companies and helps their founders build global from Silicon Valley. He has extensive experience in finance and business development between Europe and the USA. Luigi is now responsible of BootstrapLabs`s deal-flow, investor relations and business development, and is also actively involved in advising the founders of BootstrapLabs' portfolio companies.


CSL founder Brad Carrick has been practicing for over 11 years with a JD from Harvard Law School and an MBA from IE Business School in Spain. He is also the founder of the award-winning fashion-tech brand SOLZ, Inc. and editor of the online magazine Fashion InJunction. He has a passion for bringing creative ideas to life – and helping artists and entrepreneurs turn their talents into success by starting and growing their businesses. Creative Startup Labs is a full-service agency dedicated to helping talented entrepreneurs start and grow their businesses. Whether you need brand development, legal services, business plan preparation, creative financing, strategic consulting or product incubation, CSL can probably help.

Clay Hopes is operations manager for a biotech startup in Palo Alto, and he is working on the launch of a custom-tailored clothing company in the Bay Area. Clay resided in Switzerland for seven years, where he co-founded an entrepreneur club in Zurich which now has over 1000 active members. During his time in in Switzerland, he successfully delivered global operational change projects, from concept to implementation. He has written and published a guidebook for beginning ceramics students. Clay earned a master degree in Management, Technology, and Economics and a bachelor in mechanical engineering.
STARTUPS TO PITCH :
DeepView.AI is an Artificial Intelligence company revolutionizing the way we shop. Through the power of Computer Vision and Deep Learning Technology, DeepView.AI can identify products in images and match them with strikingly similar items.
+
Hindi Jain's mission is to create statement pieces that promote equality for humanity. The collection is made with high quality fabrics that are soft and luxurious to the touch and fittingly designed for widespread wear-ability.
+
Jompers boast high-tech moisture wicking fabric, stink proof tech & have a nice lightweight drape as well! Jompers feel like pajamas, perform like athleticwear & push fashion forward. Every chick could use a pair for those SUPER busy days (running from work, to the gym, and then to an event) JOMPER saves you time, space & worry so you can focus on being a badass chick!
+
PiQPiQ is the first full screen video social network. Imagine SnapChat taking on Facebook. It's made to answer questions like: What should I wear to the party ... with (simple, quick, engaging) full screen videos, chat, votes, reactions, ... They believe it's going to change how people engage Fashion, more than Pinterest or Instagram have done currently still in private testing.
+
Reimu brings content and commerce together to monetize content anywhere on the web and provide a seamless 'engagement to checkout' experience
+
Senstone is a stylish wearable for instant note-taking. Helps people with ideas to keep each of them.
+
Trillionnaire Coterie is German designed with South African sauce. European engineering with African soul. Their core stems from the deep desire to pursue an equilibrium point which is grounded in reality. A point that aims to bridge & connect rich artistic culture with pragmatic value generating utility. The brand is the embodiment of the merger between the North's Old & Rich with the South's Young & Poor.

TECH Fashion Week ™ is the premiere industry event for tech disruptors and creators to discover and discuss the latest developments in fashion through the lens of technology. This year's theme, "Digital Fashion's Coming of Age", will explore how creative vision and digital infrastructure come together in redefining the fashion landscape of the 21st century. The week-long event, which includes workshops, panel discussions and networking mixers, highlights the applications of augmented/virtual realities, retail tech, wearables, IoT and sustainability in the fashion ecosystem. It's an opportunity to connect with the innovative and forward-thinking fashion-tech community.
Hosted By: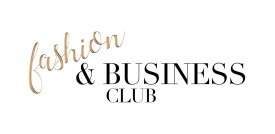 The Fashion & Business Club is focused upon building an appreciation and understanding of fashion worldwide. Our community aims to educate its members about opportunities, challenges, trends, concepts and various careers in the fashion industry. By creating the Fashion & Business Club, our mission is to help students express themselves and their creativity, as well as develop marketing and management skills. This club will help all members to explore and teach them how to work in different divisions of the fashion industry. Ultimately, the club will serve as a foundation for those interested in operating a fashion related business.
Educational Partner :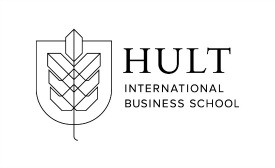 Hult International Business School is a global business school with campus locations in San Francisco, Boston, London, Dubai, Shanghai, Ashridge and New York City.