TECH Fashion Week 2017 : Fashion Bloggers Connect + Street Style Face-Off
Description

It's been nearly a decade since the fashion blogging phenomenon first kicked off, fashion bloggers are now an accepted part of the fashion establishment, seen in the front rows of major fashion shows, landing prominent ad campaigns and starring on magazine covers. Some have even launched multimillion-dollar businesses and become household names. Fashion Bloggers Connect is an event series featuring up-and-coming bloggers from the local fashion industry. Apply to join SF blogger Meetup.
PANELISTS :

Nora Oravecz is best known for her seven books, being the most influential blogger stated by Forbes Hungary in 2016 and she is also a Huffington Post contributor discovered by Arianna Huffington. She made over 100 sold-out talks around the world, while traveling she interviewed extraordinary people like Hayden Cox, Dave McClure, David Schneider, Jeff Schumacher, Penn Badgley, Tony Conrad, or the Beganovic sisters, to get their best insights, so she can transform their experiences into something useful as a form of book, blog post or workshop for other passionate go-getters. She is obsessed with helping aspiring entrepreneurs/bloggers/writers how to start and grow their personal brand, how to make their passion selling and liked.

V. Alexandra de F. Szoenyi is a San Francisco-based writer, who has written for publications including 7x7, the San Francisco Examiner, Racked SF, SupaDaily Latina, SF Weekly, Rogue Magazine, and Bob Cut Magazine. As a creative director and stylist, her work has appeared in magazines such as Fashion Xchange Magazine and Style Equation Magazine. Alex also runs a lifestyle site and brand called The It Factor, and has produced art events, a fashion show, and has designed both clothing and jewelry.

Kaitlin Kapur is an international life and style expert based between San Francisco and Hong Kong. Originally from Boise, Idaho, Kaitlin moved to Hong Kong in 2011 where she founded Anteros International, a luxury matchmaking service for global professionals, which quickly became Asia's top agency and was later acquired by Society W. Her expertise has been featured across international print and digital media including Cosmopolitan, Elle, Harper's Bazaar, Esquire, Billionaire, BBC Good Food and more.

Nupur Singh is a fashion blogger and founder of The Crispy Corner. Her expertise is in social media and she works as a social media manager for a San Francisco-based fashion startup. Nupur is also a certified image consultant and stylist and a member of the Association of International Image Consultants, San Francisco.

Abbie Burgess published her first magazine at age six using colored pencils and glitter. It was two inches by five inches and had a circulation of one. Thanks to the advancement of communication platforms since then, she's thrilled to now reach a much wider audience! Through her work as a freelance writer, Abbie is a regular contributor to six regional wedding and culture magazines. Her lifestyle blog The Pink Paperdoll has inspired readers to seek life's beautiful little details since 2013. She has been a speaker and workshop presenter at international conferences. Her goal is to inspire other writers and creatives to pursue their entrepreneurial dreams.

Kendra McKenzie Larkin (Moderator) attended New York University and graduated with a degree in Communications and a minor in Mandarin Chinese before starting her career in fashion and marketing. She produced official New York Mercedes-Benz Fashion Week runway shows, events and even handled branding for high fashion designers such as KAELEN, Gretchen Jones, Pamela Love and more. She also started her own small business, Dressed to the 798, as a consultant in international digital strategies and business development with brands like Who What Wear, Google Ventures app "Strut" and Conde Nast Shanghai. Not only has she spent her career working in fashion, but also public speaking as a host of music festival tours with The Truth on Warped Tour and Uproar Festival; and being a cast member on Bravo TV's Apres Ski. She has also moderated panels on marketing and fashion in Shanghai, San Francisco and Los Angeles.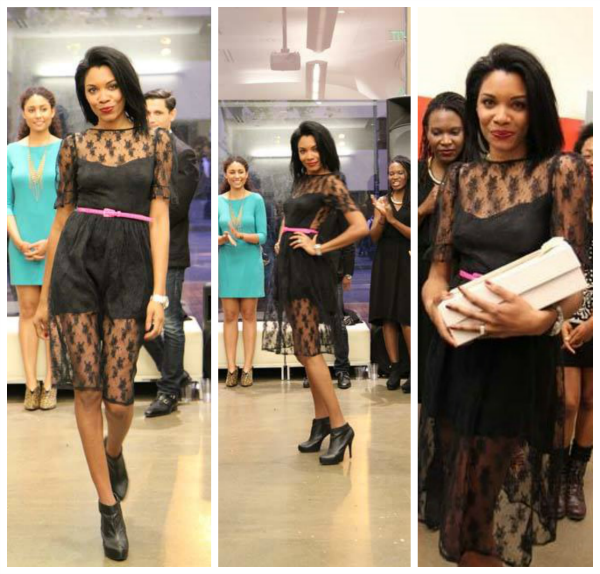 Street style has become just as major as the runway shows themselves. Check out the Best Street Style look during the Street Style Face-Off.
Featuring: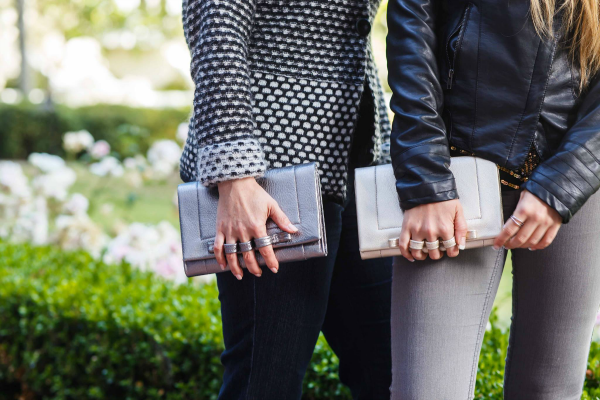 OKOhandbags was founded to create unique, sophisticated, high quality handbags, jewelry and accessories from the finest custom and hand picked materials and trims from around the world. To minimize environmental footprint all jewelry are made from leather remnants that otherwise would be wasted.
Each item is carefully designed and constructed with a strong emphasis on artistry, individuality and style that a modern day, vibrant, metropolitan woman values.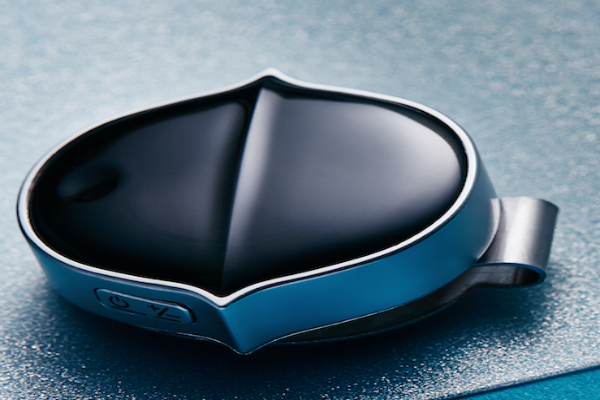 Senstone is a stylish wearable for instant note-taking. Helps people with ideas to keep each of them.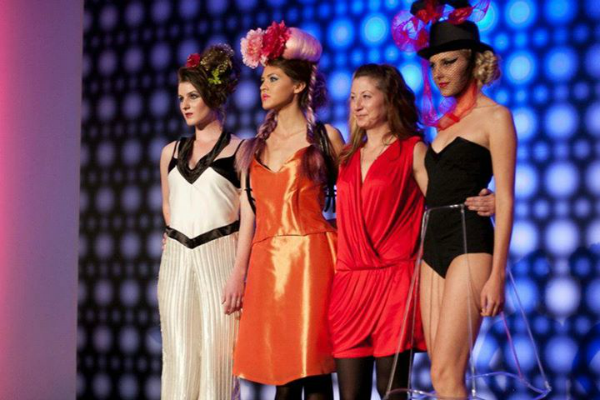 Jennifer Schmidt was born and raised in Salinas, CA. She attended CSU, Sacramento and majored in Apparel Marketing and Fashion Design. While attending college, she designed for several local and school fashion shows. Upon graduating from CSU, Sacramento, she knew that she wanted to focus on fashion design, so she decided to go to grad school at the Academy of Art in San Francisco. Since she graduated from the Academy of Art, she has been doing freelance design while working her own collection. In March of 2012, she made her runway debut at the 'Gaultierize Yourself Fashion Show' produced by SFFAMA at the De Young Museum to celebrate the Jean Paul Gaultier exhibit.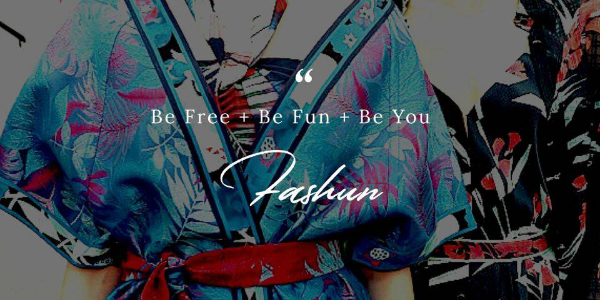 FASHUN : You are unique. Express yourself! ...Find the latest fashion trends, shop at affordable prices.

TECH Fashion Week ™ is the premiere industry event for tech disruptors and creators to discover and discuss the latest developments in fashion through the lens of technology. This year's theme, "Digital Fashion's Coming of Age", will explore how creative vision and digital infrastructure come together in redefining the fashion landscape of the 21st century. The week-long event, which includes workshops, panel discussions and networking mixers, highlights the applications of augmented/virtual realities, retail tech, wearables, IoT and sustainability in the fashion ecosystem. It's an opportunity to connect with the innovative and forward-thinking fashion-tech community.
For media, marketing & sponsorship inquiries, please contact Owen Geronimo via email at > owen(at)fashiontechpr(dot)com