TECH Fashion Week 2017 : AR | VR Style
Description

No longer relegated to video gamers, VR is coming to amusement parks, movie theaters and classrooms. The technology presents a major opportunity for retailers as they lure fickle shoppers into their stores, particularly as consumers shift more of their buying habits online are turning to virtual reality to sell products, boost their brands and make shopping more fun. AR has the power to bring an image, product label or even shopwindow to life. Customers can see brands and their stock in a new way and engage with them on a completely new level. AR retail apps can increase brand loyalty, get customers into stores more often and enable a little fun in the process. >>> RSVP @ http://bit.ly/2iNVFP5 >>> Join V/AR MeetUp.
VR | AR PANELISTS :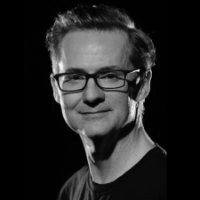 Fred Davis (Moderator) is an experienced entrepreneur, technology pioneer, public speaker, and a founder of Wired magazine. He has authored 12 books, and has played a part in the tech industry for over 35 years. Fred has been hailed as a technology visionary for pioneering and predicting many innovations and industry trends. Fred is a Mentor at UploadVR and has been working with and studying VR for over 25 years.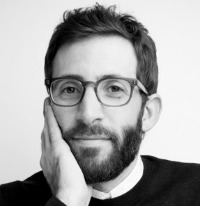 Ari Bloom is the CEO of Avametric, an SF based technology firm specializing in 3D content creation software for the apparel industry. A retail merchant by training, Ari spent his formative years at Gap Inc. and subsequently earned an MBA at the Harvard Business School. He launched A2B Ventures in 2009 through which he has consulted and invested across fashion & retail, food & hospitality, and health & wellness. His clients have included companies like Fast Retailing, Equinox, Starwood Hotels, Dreamworks, Gap Inc., Refinery29, ABC Carpet, NBC Universal, and Steven Alan, among many others. He's a longtime business mentor at CFDA and is an active advisor at their Fashion Incubator program. Ari sits on the Board of Directors at Eponym Eyewear and is Chairman of the Board at Wise Sons, a Bay Area restaurant group he co-founded in 2011.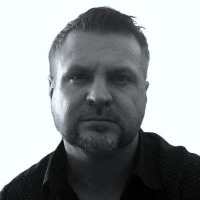 Dustin Wish is global producer of consistent achievement in cutting-edge multimedia, network and software systems for over 20 years in start-ups to Global Fortune 1's. He has completed large global projects in multiple countries covering R&D, digital media, AR, VR, mobile & network distribution, business planning & strategy, investment & funding, M&A, and cloud innovation. He is also a speaker and educator on immersive entertainment, an entrepreneur, and a developer.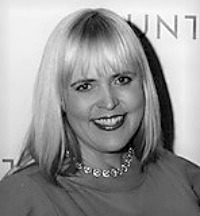 Jody Belliveau is a product manager veteran who has been building entertainment focused consumer experiences for some of the biggest brands in the business for over a decade. She was on the team at Disney team that pioneered Keychest. Keychest is an entitlement sharing API that was implemented in her consumer facing app Disney Movies Anywhere, which resulted in digital sales of movies to surpass physical sales for the first time in 2014. Passionate about being on the bleeding edge of "what's next" for entertainment tech, she immediately became enamored by the Oculus Rift and began to pursue developing consumer apps for VR. She lead the team at Wevr that released the Proto nominated product Transport. Currently she heads up consumer apps for Jaunt.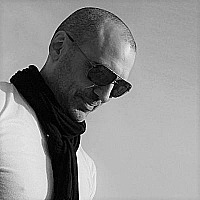 Christopher Grayson, entrepreneur & creative director, spent over 15 years in the creative department of the New York City advertising industry before pivoting into the tech sector. Prior founding his eponymous (and now defunct) jewelry tech label, he was ECD and marketing lead for Tokyo based smartglasses maker Telepathy, and smartglasses organizer + business-track chair of Augmented Reality Event (now Augmented World Expo). Extensively quoted in the media including Venture Beat, Mashable and The Wall Street Journal. You can read his industry commentary at his blog: Giganti.Co.

TECH Fashion Week™ is the premiere industry event for tech disruptors and creators to discover and discuss the latest developments in fashion through the lens of technology. This year's theme, "Digital Fashion's Coming of Age", will explore how creative vision and digital infrastructure come together in redefining the fashion landscape of the 21st century. The week-long event, which includes workshops, panel discussions and networking mixers, highlights the applications of augmented/virtual realities, retail tech, wearables, IoT and sustainability in the fashion ecosystem. It's an opportunity to connect with the innovative and forward-thinking fashion-tech community.
For media, marketing & sponsorship inquiries, please contact Owen Geronimo via email at > owen(at)fashiontechpr(dot)com