Description
Gather at Bill's in Covent Garden on Thursday, June 7th from 8am to 9:30am for conversations, ideas and stories from the front lines. Whether you're a Londoner, ex-pat, transplant or digital nomad, come have a little breaky, enjoy a cup of coffee and meet some tech execs from around the world in a fun, casual, no-agenda atmosphere.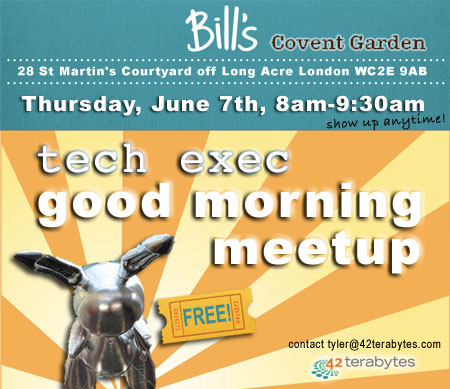 Organizer of Tech Exec Good Morning Meetup
Tyler is co-founder of 42 Terabytes, a boutique content and strategy firm specializing in social rewards platforms and gamification initiatives. He and his wife are in month four of traveling and working around the world indefinitely, stories of which can be found at owlandbear.org.