Description
We're giving our hiring network partners an exclusive and intimate look at our coding bootcamp students; to introduce your company's values, workforce, and pitch job opportunities.
The casual showcase events occur over lunch and expose our elite students to upper echelon possibilities in the coding career path.
Students prefer to add showcasing employers to their interview bucket lists over non-featured companies.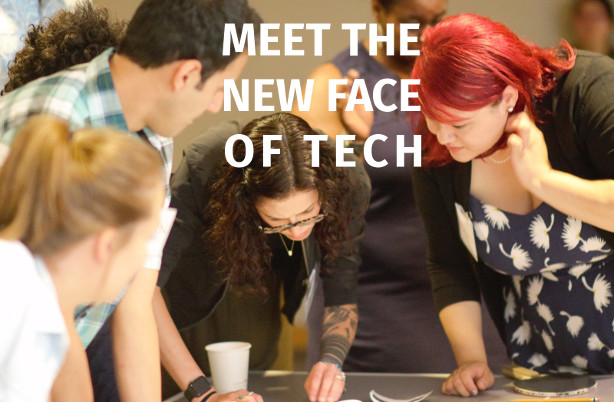 The info you should incorporate:
Your company culture and why our students would love to work there as well as how they can take advantage of what the company has to offer
What the hiring process is like for prospective employers, the steps to prepare for an interview and who's involved
Viable job openings and their descriptions as well as software development career opportunities within your company
Job training options in upcoming quarters

Plan on a 30-minute presentation with additional time for Q&A or further discussion
What to do next:
Select an available date
Consider purchasing an optional $200 ticket that provides lunch for your visiting team and our students, or choose to showcase your company without lunch for free
Prepare any materials for your presentation.
If you would like, you may forward slide decks in advance of the event and we will have it ready on a laptop and projector.

After the event, receive resumes from the students.
Questions or requests? Email patrick@wecancodeit.org
FAQs
What are my transportation/parking options for getting to and from the event?
Our office is accessible via car, the Healthline, or the Rapid which goes directly into Tower City/Terminal Tower.
Directions
Upon parking, make your way to the Public Square entrance of Terminal Tower.

If entering from Public Square, enter Terminal Tower through the front facing doors.

Go to the Security Desk in the lobby and get your visitor's pass. The security desk is directly across from the Post Office inside of Terminal Tower.

Enter the elevator lobby on your right.

Once inside the elevator lobby, take the last elevator on your right, elevator #1. We are on the 2nd floor.

Once off the elevator, turn right into the main lobby.

Next, turn right towards "West 3rd". Then turn left (following the center window). Turn right at the first, large open space. Walk straight back. Our offices are named West 78th and 79th.
Parking Options
We look forward to your visit.
- The We Can Code IT team