Tech Company Origin Stories . . . . . . . . . . . . . . . . . . . . . . . . . . . . . . - Exploring Entrepreneurship

Thursday, September 19, 2019 from 5:30 PM to 9:40 PM (PDT)
Event Details
San Francisco Bay Area IEEE Nanotechnology Council
           2017 & 2014 Nanotechnology Council Outstanding Chapter (world-wide)                 2019, 2016 & 2014 IEEE Outstanding Chapter (USA)  
http://sites.ieee.org/sfbanano
SFBA Nanotechnology Council's 4th Annual Origin Stories event
<>
$5 rebate - first 20 students who register and attend** (scroll to bottom)
Job Seeker Assistance at this event (scroll down)
Technology Companies'
Origin Stories
- Exploring Entrepreneurship 
- Lightning Talks -
What is an Origin Story?
 "Teenager is bitten by a mutant spider.           Gains super powers!"
  – Spiderman's Origin Story
What is an Origin Story for a Technology company?
Come hear Technology company Origin Stories told by the people who lived the stories!
> Have you ever started a business?
    - Have you wondered how you would do it?
> Have you ever worked at a technology start-up?
    - Have you wondered what it would be like?
SFBA Nano's "Origin Stories" event basics:
 Begin with light dinner and refreshments, network with other attendees. (5:30 pm start)
 Origin Stories - Lightning Talks  (6:30 pm start)
 Panel Discussion  (~7:45 pm start)
 Post Panel Discussion Networking
 Event Concludes (~ 9:40 pm)
Each "Origin Story - Lightning Talk" will be a 
 10 minute long presentation,                             1/2 technology & 1/2 business.
Up to 4 minutes of Q & A will follow each presentation.
Companies presenting Origin Stories:
Sila Nanotechnologies – Gleb Yushin, CTO and Co-Founder; Materials Engineering Professor at Georgia Tech – silicon-dominant anode materials enabling higher volumetric energy density and lower cost ($/kWh) for mass market electric vehicles. Delivering the next generation of materials for batteries - today!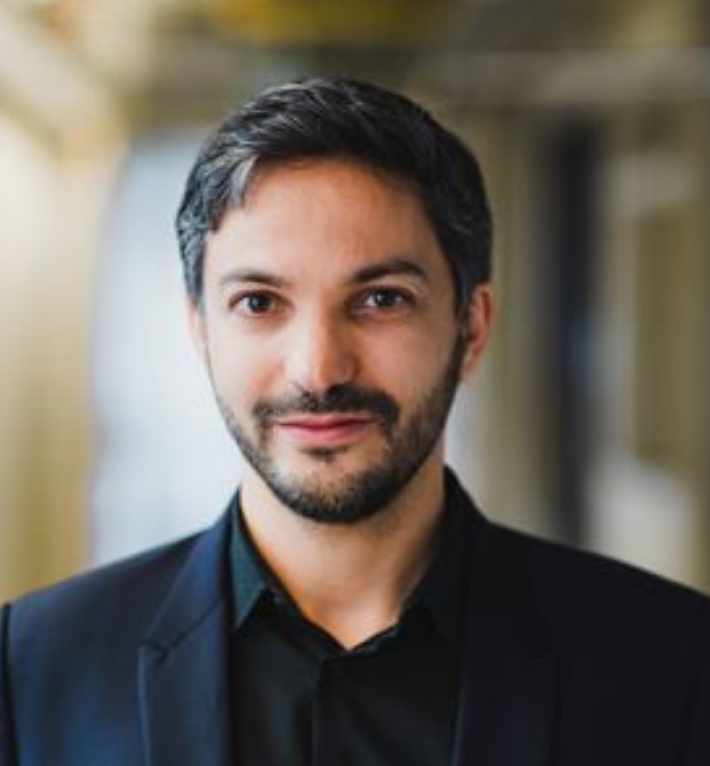 Space Space Foundry – Ram Prasad, CEO and Founder - a NASA spinoff; developing plasma jet based direct-write printing technology to enable a next generation of printed electronics products and sensors; molecular precision multi-material manufacturing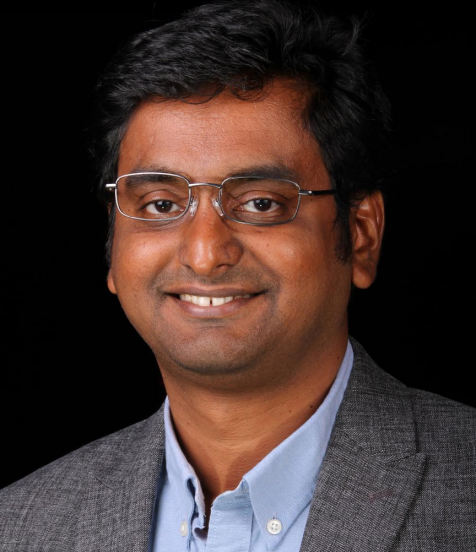 Visolis – Deepak Dugar, President and Founder - displacing petroleum derived materials with bio-based alternatives; engineered microbial conversion processes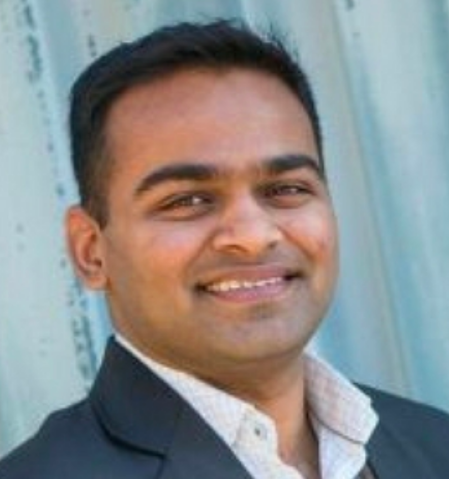 Nano Hydrophobics – Peter Boyd, CEO - self-assembling non-stick coatings that reduce fouling in industrial equipment and improve energy efficiency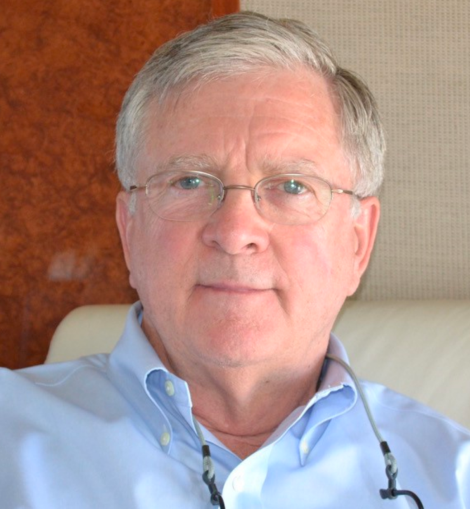 <<<<>>>>
In 2018 - Origin Stories were presented by:
Multibeam – David Lam CEO (Founder of Lam Research, Silicon Valley Engineering Hall of Fame) – multicolumn e-beam systems and platforms for four major applications: Complementary E-Beam
C3Nano - Ajay Virkar, Co-Founder and CTO – transparent conductive inks and films for smarter, flexible touch sensor applications
ViaeX Technologies – Vivian Qu, Founder and CEO – technology to transform biowaste into renewable nanomaterials for water purification, industrial separation, skin care, food & beverage filtration, wound healing and more.
Capacitor Sciences Inc – Pavel Lazarev, Founder and CTO – new materials technology for ultra-high energy density devices that can surpass the performance of lithium ion batteries by at least 10x in every metric
Novasentis – Francois Jeanneau, CEO – the world's thinnest haptic actuator and sensor technology
Ampex Corp. – Richard Elkus (Silicon Valley Engineering Hall of Fame) – audio & video magnetic recording; first multi-track audio tape recorder, first practical video tape recorder (VTR)
In 2017 - Origin Stories were presented by:
Fibralign - growth & regeneration of human nerves and soft tissue enabled by nanotechnology scaffolding. In surgical trials now.
Nano Precision Medical - subdermal implants using nanostructured membranes provide long-term therapeutics for the treatment of chronic.diseases.
View Dynamic Glass - smart architectural glass responds to outdoor conditions and people's preferences - controlling heat, light, & glare.
Scuba Probe - imaging of live-cells and soft matter, with high spatial and temporal resolution. Fast, non-invasive imaging of dynamic biological processes at the nanometer scale.
Liquidity Nanotech Corporation - Electro-spun nanofiber 3D mesh filters pathogens - producing drinking quality water
In 2016 - Origin Stories were presented by:
Carbice - heat removal thermal interface using carbon nanotubes
Plasmotica - miniature sensors, microfluidics and mobile diagnostics
Protein Architects – self assembling protein scaffolds with tunable size and biochemistry
Chimera Bioengineering - builds biological transistors to solve cancer
Wisenstech – MEMS sensors                                             -Best Sensor Innovation Award at Sensor Expo 2016
General Nanotechnology – Atomic Force Microscope micromachining & much more
                  <<<<>>>>
Registration Fees
-- Light Dinner & Break Refreshments Included --
IEEE Members:                           $11 (early)       $16       $30 (pay-at-door)
Non-IEEE Members:                   $17 (early)       $22       $35 (pay-at-door)
In Transition / Unemployed        $11 (early)       $16       $30 (pay-at-door)
Students:                                    $11 (early)       $16       $30 (pay-at-door)
Save $5 with early on-line registration on or before September 12th
Pay-At-Door will be available for only a limited number of attendees.
Pre-registration for Pay-At-Door begins at 7 am on September 15th (Adds to your cost).
Save with early registration and on-line ticket purchase !
Student Rebates: the first 20 students who register will have $5 of their registration fees refunded after the event concludes*.
*Only those who attend Origin Stories will receive rebates. (Funded by a special grant from NTC)                                                                                                                                                                                                                       
Job Seeker Assistance at this event:
In response to recent new layoffs, and continuing concerns for people seeking employment,
SFBA Nano is offering assistance to job seekers.
1. A table with CVs/resumes available for people to pick up, and
2. An "Announcement Slide" which will be projected during the initial networking session
Job Seekers:
1. Bring copies of your resume for distribution & display on the resume table.
2. Send a one-line description of yourself, to be displayed on the "Announcement Slide" (described above in item 1).
   Example, "Dr. Non Sequitur, over 35 yrs experience in Circular Arguments; seeking Marketing position"
Send your one-line description by September 17 to:
Please feel free to forward this invitation to any of your own colleagues who may be seeking jobs.
Organizing committee: Glenn Friedman, Lincoln Bourne, Vasuda Bhatia, KRS Murthy
Attendee List
Sort by:

Date

|

First Name

|

Last Name
Save This Event
When & Where

SEMI Global Headquarters
673 South Milpitas Boulevard
Milpitas, CA 95035


Thursday, September 19, 2019 from 5:30 PM to 9:40 PM (PDT)
Add to my calendar