Description
Hey New York City, get ready for our upcoming Tech Cocktail Mixer & Startup Showcase.
Tech Cocktail Mixer & Startup Showcase Events- Tech Cocktail Mixers are like networking events except fun, like a party, except business-oriented, and like a startup pitch series, except informal and face-paced. The result is a one-of-a-kind experience that makes for the perfect evening for entrepreneurs, investors, tech enthusiasts, and fun seekers alike.
Please join us:
When: Wednesday, September 18th, 2013 - 7:00 p.m. to 9:30 p.m. EST
Where: AlleyNYC - 500 7th Avenue, 17th Floor, New York, NY 10018

What: A cocktail of tech enthusiasts
Price: $15 (Early Bird) / $20 (Standard) / $25 (Last Minute) - (Must be 21+)
THANK YOU TO OUR SPONSORS!!
Title Sponsor, Microsoft BizSpark

Special Offer from our Title Sponsor, Microsoft BizSpark:
Microsoft® BizSpark® is a global program for startups with over 50K+ members in a 100 countries, that helps provide access to free software development tools (including Dev tools, Office, Windows and SQL), training and visibility. There is no cost to being in this program and no requirement to use a particular technology. You can sign up for BizSpark right away using the code and the link below:
http://www.microsoft.com/bizspark/Register.aspx?SecurityCode=jl9adwVfe2
As part of this program, you also get credits for Windows Azure, an open, flexible cloud platform which you can use to quickly deploy and manage applications across a global network of Microsoft-managed datacenters using any operating system, language or tool. Here is the signup link!
Title Sponsor, Sprint
Gold Sponsor, Startup Institute New York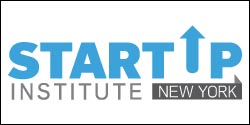 Community Partner, ERA
Partner, American Airlines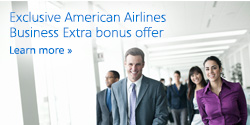 Community Partner, AlleyNYC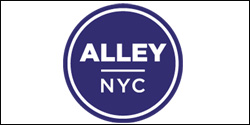 Community Partner, WeWorkLabs
Community Partner, Fueled Collective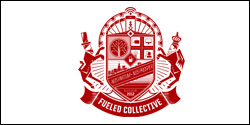 SHOWCASING STARTUPS!!
~ ~ Vote for Your Favorite Startup ~ ~
CareerCloud LLC
Connecting the technology community – At Tech Cocktail events you are bound to connect with potential new employees, developers, designers and more. Tech Cocktail could be the place where you meet your next employee, co-founder or even get a date. If you are a company looking to hire, you can also leverage the Tech Cocktail Job Board to get the message out early – or you could sponsor the event and use it as your own personal job fair. Click here to contact us for sponsorship information.
Interested in sponsoring Tech Cocktail New York? Tech Cocktail offers a range of sponsorship options for every budget. Whether you're looking to just support the event so local startups can get more coverage, or leverage the event to get exposure for your product or company (or find people to hire!), we have affordable opportunities for you. Learn how your company can be a part of the event here.
Tech Cocktail (http://tech.co) is a media company that covers the latest tech innovations across the globe. Tech Cocktail has been hosting mixer events and writing about technology start-ups and entrepreneurs across the country with the focus of helping to amplify the local technology signal since 2006. We have hosted large events in Chicago, D.C., NY, San Francisco, Boston, Boulder, San Diego, Detroit, Boise, Austin, Barcelona and more. Read more about Tech Cocktail.
See more Tech Cocktail events around the country.
Check out the photos from past Tech Cocktail events.
Connect with Tech Cocktail...