Description
Hey Los Angeles, the Mixer parade is coming your way! We'll be kicking off the event with inspiring Sessions talks followed by the traditional demo style Startup Showcase; served over cocktails, of course.

Sessions, Tech Cocktail's new speaker series, brings the experiences of successful entrepreneurs to you so you can learn valuable lessons for your startup. Hear their stories in their own words and ask them your questions in an intimate setting.
KEYNOTE SPEAKER!!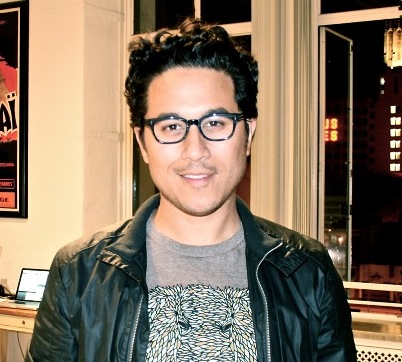 Mike Macadann - UX and Design Partner at Science Studio
Mike is a user experience professional, advisor and entrepreneur. With a background in interaction design, visual design and product development, Mike has developed and improved products for over 14 years. His experience in creating multidisciplinary strategies and tactics to solve research, design, and differentiation problems has repeatedly lead to positive results.
Most recently Mike was the VP of User Experience and Design for Myspace. In this role, Mike was at the forefront of developing contextually appropriate methods towards attracting and developing top talent, user research, interface standards and improving the product experience. This served as the foundation for moving the offering from the legacy social network to a social entertainment destination.
The majority of Mike's 12 years of leading companies in the area of User Experience has been in and around Silicon Valley for companies such as Aol, Intuit, TechTV and numerous startups. While he has a global presence in the greater Product Design community, his home and heart is in Los Angeles. He is actively involved with the local startup community as the founder of Twiistup which he sold in 2009 but continues to thrive in LA.

Tech Cocktail Mixer & Startup Showcase Events - they're our specialty. The premise is simple; we mix together your region's hottest tech startups with a couple hundred passionate technophiles- and serve over cocktails. The result is delicious blend of entrepreneurs, investors, employers, job seekers, and those simply looking for a fun environment to mingle with fellow local tech enthusiasts.
Please join us:
When: Thursday, December 06, 2012 - 5:30 p.m. to 9:00 p.m. PST
Where: Cross Campus - 820 Broadway, Santa Monica, CA 90401
What: A cocktail of tech enthusiasts
Price: $15 (Early Bird) / $20 (Standard) / $25 (Last Minute)
THANK YOU TO OUR SPONSOR!!
Gold Sponsor, LogiXML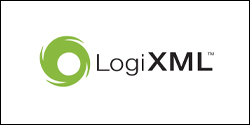 Gold Sponsor, BlueSEO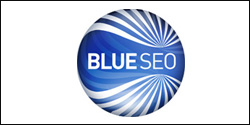 Community Sponsor, SAMSUNG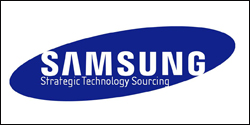 Samsung Electronics Strategic Technology Sourcing is a center of excellence in technology sourcing and business development, encompassing a wide range of technology domain. Based in Los Angeles and San Jose, California, our Technology Sourcing team has developed and initiated ambitious plans of expanding the scope of our sourcing activities across the entire North American region.
Community Partner, Girls in Tech LA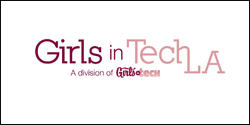 Helping startups get exposure – Tech Cocktail offers a handful of startups an opportunity to show off in an expo-style to the rest of the Dallas entrepreneurial community for free. If you have a startup you would like to show off at Tech Cocktail's Dallas Mixer, please submit this form. We will contact you if your startup is selected. Space is limited.
SHOWCASING STARTUPS!!
Connecting the technology community – At Tech Cocktail events you are bound to connect with potential new employees, developers, designers and more. Tech Cocktail could be the place where you meet your next employee, co-founder or even get a date. If you are a company looking to hire, you can also leverage the Tech Cocktail Job Board to get the message out early – or you could sponsor the event and use it as your own personal job fair. Click here to contact us for sponsorship information.
Interested in sponsoring Tech Cocktail Los Angeles? Tech Cocktail offers a range of sponsorship options for every budget. Whether you're looking to just support the event so local startups can get more coverage, or leverage the event to get exposure around your product or company (or find people to hire!), we have affordable opportunities for you. Learn how your company can be a part of the event here.
Tech Cocktail (http://tech.co) is a media company that covers the latest tech innovations across the globe. Tech Cocktail has been hosting mixer events and writing about technology start-ups and entrepreneurs across the country with the focus of helping to amplify the local technology signal since 2006. We have hosted large events in Chicago, D.C., NY, San Francisco, Boston, Boulder, San Diego, Detroit, Boise, Austin, Barcelona and more. Read more about Tech Cocktail.
See more Tech Cocktail events around the country.
Check out the photos from past Tech Cocktail events.
Connect with Tech Cocktail...

Organizer of Tech Cocktail's Los Angeles Startup Showcase + Sessions
Tech.Co is a media company focused on better connecting, educating and amplifying the start-up technology community and showcasing the latest tech innovations.
Tech Cocktail events, produced by Tech.Co, are aimed at helping build and strengthen local tech start-up communities. During past mixer events we've had companies find employees, co-founders, funding and some start-ups have even been acquired. We love it when that happens.