Description
We are excited to be hosting our second Tech Cocktail mixer event in Los Angeles as we look to showcase the local technology scene. Join us for an evening of fun mingling with other technology enthusiasts, investors, bloggers and entrepreneurs as we showcase local technology companies and take a closer look at their latest achievements.
Helping Startups Get Exposure – Tech Cocktail offers startups an opportunity to show off in an expo-style to the rest of the entrepreneurial community for free. So if you have a startup you would like to show off at Tech Cocktail's mixer event please fill out the Tech Cocktail application form so that we have all of your information. We'll circle back to the startups that are selected to present.
Connecting the technology community – At Tech Cocktail events you are bound to connect with potential new employees, developers, designers and more. Tech Cocktail could be the place where you meet your next employee, co-founder or even get a date. If you are a company looking to hire, you can also leverage the Tech Cocktail Job Board to get the message out early – or you could sponsor the event and use it as your own personal job fair. Click here to contact us by email for sponsorship information.
Event Details:
When: Tuesday, December 06, 2011 - 6:30 p.m. to 9:00 p.m. PT
Where: SOUTH Santa Monica Sports Bar & Grill
What: A cocktail of tech enthusiasts
Price: $10 earlybird / $15 online / $20 door (Includes cocktails, must be 21+ to attend)
Thank you to our sponsors and partners...
Title Sponsor, Sony

Platnium Sponsor, Userplane

Community Partner, TechZulu

Community Partner, Coloft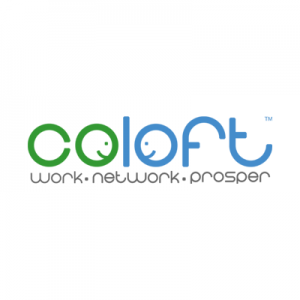 Partner, Monarch Digital Media

Interested in sponsoring Tech Cocktail Los Angeles?
Tech Cocktail offers a range of sponsorship options for every budget. Wheather you're looking to just support the event so local startups can get more coverage, or leverage the event to get exposure around your product or company (or find people to hire!), We have affordable opportunities for you. Learn how your company can be a part of the event here.
Tech Cocktail (http://techcocktail.com) is a media company focused on that covers teh latest tech innovations across the globe. Tech Cocktail has been hosting mixer events and writing about technology start-ups and entrepreneurs across the country with the focus of helping to amplify the local technology signal since 2006. We have hosted large events in Chicago, D.C., NY, San Francisco, Boston, Boulder, San Diego, Detroit, Boise, Philly, Austin, Barcelona and more. Read more about Tech Cocktail.
Check out the photos from past Tech Cocktail events.
Connect with Tech Cocktail...