Description
Hey DC, get ready for your upcoming Tech Cocktail Mixer & Startup Showcase.
Tech Cocktail Mixer & Startup Showcase Events - they're our specialty. The premise is simple; we Mix together your region's hottest tech startups with a couple hundred passionate technophiles- and serve over cocktails. The result is delicious blend of entrepreneurs, investors, employers, job seekers, and those simply looking for a fun environment to mingle with fellow local tech enthusiasts.
Please join us:
When: Thursday, August 23, 2012 - 6:30 p.m. to 9:00 p.m. EST
Where: Artisphere - 1101 Wilson Boulevard, Arlington, VA 22209
What: A cocktail of tech enthusiasts
Price: $10 (Early Bird) / $15 (Standard) / $20 (Last Minute)
THANK YOU TO OUR SPONSORS!
Title Sponsor, Artisphere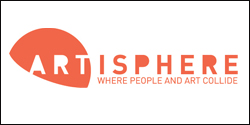 Community Sponsor, FoundationDB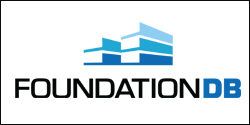 Supporting Sponsor, AED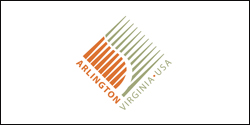 Arlington Economic Development (AED) is dedicated to the preservation and enhancement of an economically competitive and sustainable community, and the creation of exciting, diverse and amenity-rich places. AED provides visionary leadership and superior services to Arlington's business and arts community, its tourism industry and its real estate development.
SHOWCASING STARTUPS
Connecting the technology community – At Tech Cocktail events you are bound to connect with potential new employees, developers, designers and more. Tech Cocktail could be the place where you meet your next employee, co-founder or even get a date. If you are a company looking to hire, you can also leverage the Tech Cocktail Job Board to get the message out early – or you could sponsor the event and use it as your own personal job fair. Click here to contact us for sponsorship information.
Interested in sponsoring Tech Cocktail DC? Tech Cocktail offers a range of sponsorship options for every budget. Whether you're looking to just support the event so local startups can get more coverage, or leverage the event to get exposure around your product or company (or find people to hire!), we have affordable opportunities for you. Learn how your company can be a part of the event here.
Tech Cocktail (http://techcocktail.com) is a media company that covers the latest tech innovations across the globe. Tech Cocktail has been hosting mixer events and writing about technology start-ups and entrepreneurs across the country with the focus of helping to amplify the local technology signal since 2006. We have hosted large events in Chicago, D.C., NY, San Francisco, Boston, Boulder, San Diego, Detroit, Boise, Austin, Barcelona and more. Read more about Tech Cocktail.
See more Tech Cocktail events around the country.
Check out the photos from past Tech Cocktail events.
Connect with Tech Cocktail...