Tech Cocktail Week: Sessions Speaker Series Downtown Vegas sponsored by Moveline | September 2013

Friday, September 13, 2013 from 1:00 PM to 4:00 PM (PDT)
Event Details
Tech Cocktail & Downtown Project cordially invite you to Tech Cocktail's Sessions Speaker Series, a monthly speaker series where a number of guests will give short talks about projects or topics they are passionate about. This month our event is graciously sponsored by Moveline. Please welcome Moveline to downtown Vegas!
Whether you are a technology enthusiast, inventor, creator, entrepreneur, investor, developer, or designer, we are all linked by a passion for technology, innovation and starting up - and that's what unites these talks.  Check out some of our impressive speakers from past Tech Cocktail Sessions events.
EVENT TIMELINE  
1:00 - 2:00 | FREE Big Ern's BBQ 
2:00 - 4:00 | Tech Cocktail Sessions Speaker Series
~~ Featured Speakers~~
Nolan Bushnell
Founder of Atari Corporation and Chuck E. Cheese's Pizza Time Theater
"Creativity"

@NolanBushnell
Nolan Bushnell is a technology pioneer, entrepreneur and engineer. Often cited as the father of the video game industry, he is best known as the founder of Atari Corporation and Chuck E. Cheese's Pizza Time Theater. Over the past four decades he has founded numerous companies, including Catalyst Technologies, the first technology incubator; Etak, the first digital navigation system; ByVideo, the first online ordering system; and uWink, the first touchscreen menu ordering and entertainment system, among others. Currently, with his new company, Brainrush, he is devoting his talents to enhancing and improving the educational process by integrating the latest in brain science. Additionally, he enjoys motivating and inspiring others in his speeches on entrepreneurship, creativity, innovation and education.
George Ruiz
Senior VP of Bedrocket Media Ventures West and President and Founder of Intelligent Artists
"Want Viewers? Get Creative. Best Practices for Building YouTube Viewership"



@georgeruiz
 George H. Ruiz is the Senior VP of Bedrocket Media Ventures West and President and Founder of Intelligent Artists. He is the former Head of New Media and Senior VP of Business Affairs at ICM Partners. He has represented traditional and new media talent and negotiated acting, directing, producing and literary agreements with major studios and independent production companies. He has made new media content deals for his clients with some of the top technology companies in the world including Microsoft, Amazon, Apple, Google, Netflix, Hulu, AOL, Electronic Arts and Sony.
His clients have included Felicia Day (The Guild, Dr. Horrible's Sing-Along-Blog, Geek & Sundry), Jenna Marbles, Kevin Tancharoen (Mortal Kombat: Legacy), Veronica Belmont (Tekzilla) and he has consulted on new media projects for NASA.
Fred Cook
Co-Founder and CEO of Moveline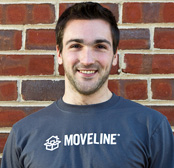 Fred is the Co-Founder and CEO of Moveline. He has a passion for building beautiful, useful web products and draws on his experience in engineering, business, and product development to help manage the many moving parts of Moveline. Fred holds a BS and MS in Engineering Mechanics from Virginia Tech. 
Heidi Sieck
Founding Chief Operating Officer of Democracy.com
"How Endings Make Perfect Beginnings in Tech Start-ups"


@HeidiSpeaks
Heidi Sieck brings 25 years of root-striking innovation and activism to the intersection of technology and politics while fueling an obsession with elevating women to positions of leadership.
 Heidi is the founding Chief Operating Officer of Democracy.com, the new social platform for politics incubated at the Harvard Innovation Lab in 2011 with three of her classmates from the Harvard Kennedy School. Democracy.com seeks to connect all candidates and elected officials at every level with practical, affordable technology tools, facilitating online easy actions for their supporters and voters.
 Heidi established herself as a technology transformer when she lead Mayor Gavin Newsom's award winning 311 Customer Service Center project, a $20 million construction, technology and transformational government service.
 Always willing to find order in chaos, in 2008, Sieck created the internationally recognized ResilientSF: Citywide Post-Disaster Resilience and Recovery Initiative. The program included 80+ projects and was recognized as a 2011 Top 25 Innovation in Government by the Harvard Kennedy School.
During the first tech boom, Heidi found her niche in telecommunications, becoming an expert in competitive services. She served as a National Compliance Officer and regulatory implementation analyst for AT&T, XO Communications and Urban Media in Washington, D.C. and San Francisco.
Anna Curran
Founder of CookbookCreate.com
"Inspiration from Real Life"

 Anna Curran is the founder of a print-on-demand startup CookbookCreate.com. CookbookCreate.com combines the best of Web 2.0 and print-on-demand technology delivering a fun, easy to use tool to make your own custom cookbooks. Prior to founding her startup, she was selected by Startup Weekend as the New York co-founder of the pilot program called The Startup Foundation sponsored by the Kauffman Foundation.
 Anna is a Pipeline Fellow in the 2012 New York cohort and is the founder of Startup Weekend's Partnership Series that brings together Fortune 500 companies who want to collaborate with startups.She is formally trained artist, printmaker, and dancer.
THANK YOU TO OUR SPONSORS & PARTNERS!
Title Sponsor, Moveline! 
A radically easier way to move.
Welcome to Las Vegas, Moveline!
Partner, American Airlines 
Reduce your travel expenses!
Check out American Airlines' special deal for Tech Cocktail fans.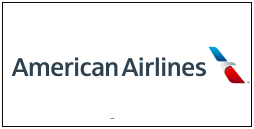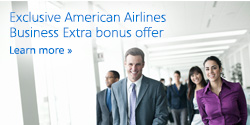 Interested in sponsoring Tech Cocktail Las Vegas? Tech Cocktail offers a range of sponsorship options for every budget. Whether you're looking to just support the event so local startups can get more coverage, or leverage the event to get exposure for your product or company (or find people to hire!), we have affordable opportunities for you. Learn how your company can be a part of the event here.
Tech Cocktail (http://tech.co) is a media company that covers the latest tech innovations across the globe. Tech Cocktail has been hosting mixer events and writing about technology start-ups and entrepreneurs across the country with the focus of helping to amplify the local technology signal since 2006. We have hosted large events in Chicago, D.C., NY, San Francisco, Boston, Boulder, San Diego, Detroit, Boise, Austin, Barcelona and more. Read more about Tech Cocktail.
See more Tech Cocktail events around the country.
Check out the photos from past Tech Cocktail events.
Connect with Tech Cocktail...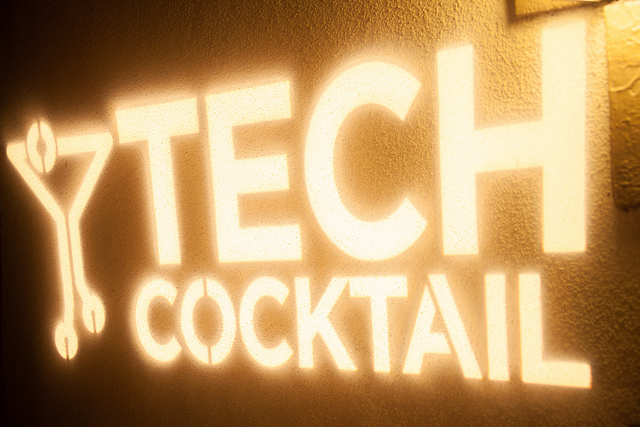 Have questions about Tech Cocktail Week: Sessions Speaker Series Downtown Vegas sponsored by Moveline | September 2013?
Contact Tech Cocktail
Attendee List
Sort by:

Date

|

First Name

|

Last Name
When & Where

Learning Village
715 Fremont Street
Las Vegas, NV 89101


Friday, September 13, 2013 from 1:00 PM to 4:00 PM (PDT)
Add to my calendar
Organizer
Tech.Co is a media company focused on better connecting, educating and amplifying the start-up technology community and showcasing the latest tech innovations.
Tech Cocktail events, produced by Tech.Co, are aimed at helping build and strengthen local tech start-up communities. During past mixer events we've had companies find employees, co-founders, funding and some start-ups have even been acquired. We love it when that happens.