Description
Starting a business is hard. Building it into a successful company is even harder. What if you could learn firsthand from the entrepreneurs who have already done it? Already had failures, successes?
Sessions, Tech Cocktail's new speaker series, brings the experiences of successful entrepreneurs to you so you can learn to succeed yourself and learn lessons for your startup. Hear their stories in their own words and ask them your questions in an intimate setting.
The goal of Tech Cocktail Sessions is to inspire and educate people on how to start and run a business with experienced entrepreneurs sharing their personal stories. Each month will have a different theme related to the various elements that go into starting up and building a company and feature a diverse set of entrepreneurs who will share their experiences.
Sessions was born out of the positive response to our annual Startup Mixology Conference which breaks down the various ingredients that go into starting and running a business in today's technology and business landscape. But rather than offer you one opportunity a year, we're now bringing this opportunity to you each month. Enjoy more speakers and chat with your peers afterwards about the evening's topic of conversation.
Previous speakers have included Steve Case, Alexis Ohanian, Travis Kalanick, Dick Costolo, Genevieve Thiers, Gary Vaynerchuk, Micah Baldwin, Alexis Juneja and dozens of others.
Please join us for our Inaugural Tech Cocktail Sessions DC Event focused on:
Startup Inspiration: Turning Ideas Into Action
Wednesday, April 25th, 2012 - 6:30 p.m. to 9:00 p.m. ET
at
3401 Water St NW, Washington, DC
OUR KEYNOTE SPEAKERS
Shane Green, Co-founder and CEO of Personal
Timothy Chi, Founder and CEO of WeddingWire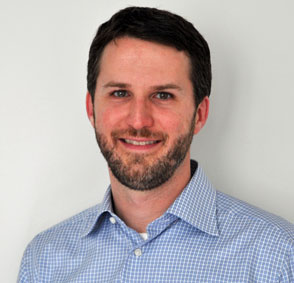 Shane Green has been building and leading startups since the early 1990s. From 1992-95, he served as a fellow and staffer at the Carnegie Endowment for International Peace, where he helped establish the International Crisis Group, a global human rights nongovernmental organization.
In 1999, Shane co-founded, was president and CEO of The Map Network. When he and his team sold the company to NAVTEQ in 2006, he became VP of the Locations Division, and he continued in that role after Nokia purchased NAVTEQ.
In 2009, Shane co-founded Personal, a company that gives individuals the tools to create a private, personal network with trusted individuals, companies and organizations in their lives. Built on a secure data vault, Personal's platform allows individuals to organize, search, and control access to their digital information and online identity.
Outside of Personal, Shane is a Life Member of the Council on Foreign Relations, a board member of the Information Technology & Innovation Foundation and the Institute for Education, and co-founder and co-director of the Media & Technology Roundtable, which convenes programs for senior policymakers, opinion elites, and media and tech executives and entrepreneurs. Shane earned a B.A. from the University of Michigan.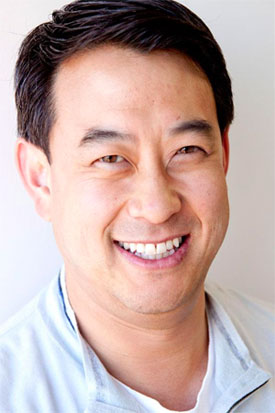 Timothy Chi founded WeddingWire with the vision of infusing technology into the wedding and event industry. In less than five years, WeddingWire has become the largest online marketplace connecting local merchants with engaged couples. For over 100,000 local merchants, WeddingWire provides a marketing platform to reach prospective clients, to manage multi-media assets, and to network with other merchants. For engaged couples, WeddingWire provides vendor recommendations, local business reviews, personal website creation, and a suite of online planning tools.
Previously, Timothy co-founded Blackboard Inc in 1998. While at Blackboard, Timothy pioneered many of Blackboard's product and strategic initiatives, helping the company grow to over 600 employees and a valuation of over $750 Million.
Timothy holds a B.S. degree in Operations Research/Industrial Engineering from Cornell University and a Master's of Science degree in Engineering Management from Tufts University.
About our venue:
For this special inaugural event, we wanted a unique location - something different and memorable. We're thrilled to announce that Sessions is being hosted at The Water Street Project, a temporary art space and gallery created by local arts and design group No Kings Collective. The project aims to be a premier cultural anchor for 11 days showcasing the original works of 13 featured visual artist running from April 19th - 29th.
Videography by White Ribbon Studios

Interested in sponsoring Tech Cocktail Sessions? Tech Cocktail offers a range of sponsorship options for every budget. Contact us to see how your company can be a part of the event.
Tech Cocktail (http://techcocktail.com) is a media company that covers the latest tech innovations across the globe. Tech Cocktail has been hosting mixer events and writing about technology start-ups and entrepreneurs across the country with the focus of helping to amplify the local technology signal since 2006. We have hosted large events in Chicago, D.C., NY, San Francisco, Boston, Boulder, San Diego, Detroit, Boise, Austin, Barcelona and more. Read more about Tech Cocktail.
See more Tech Cocktail events around the country.
Check out the photos from past Tech Cocktail events.
Connect with Tech Cocktail...

Organizer of Tech Cocktail Sessions DC - Startup Inspiration: Turning Ideas Into Action
Tech.Co is a media company focused on better connecting, educating and amplifying the start-up technology community and showcasing the latest tech innovations.
Tech Cocktail events, produced by Tech.Co, are aimed at helping build and strengthen local tech start-up communities. During past mixer events we've had companies find employees, co-founders, funding and some start-ups have even been acquired. We love it when that happens.