Description
No one can grow a company in a vacuum. Your personal network, and learning how to leverage your relationships, can propel your startup idea or growing company to new places. But many of us don't take the time to do so, don't ask for help and are missing opportunities everyday.
Sessions, Tech Cocktail's new speaker series, brings the experiences of successful entrepreneurs to you so you can learn to succeed yourself and learn lessons for your startup. Hear their stories in their own words and ask them your questions in an intimate setting. This month they'll focus on the importance of relationships to your ventures.
Please join us for our next Tech Cocktail Sessions Boston Event

Relationships Matter:
Harnessing The Power of Your Network to Build Your Startup
Wednesday June 27th, 2012 - 6:30 p.m. to 9:00 p.m. ET
at
Microsoft NERD Center
1 Memorial Drive
Cambridge, MA 02142
OUR KEYNOTE SPEAKERS
Laura Fitton, Hubspot's Inbound Marketing Evangelist
Matt Douglas, Founder & CEO of Punchbowl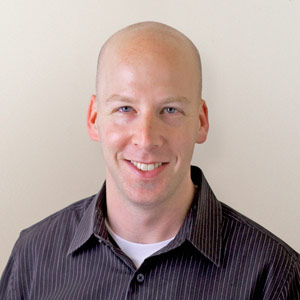 Laura Fitton - HubSpot's Inbound Marketing Evangelist, previously co-authored Twitter for Dummies and founded oneforty.com. Laura is credited with convincing Guy Kawasaki and thousands of tech execs that Twitter would have real business value. She founded the first Twitter for Business consultancy, Pistachio Consulting, in 2008 and has been speaking professionally about the business use of Twitter since 2007.
As an Inbound Marketing Evangelist, she's excited about showing companies how to grow by helping people buy instead of cramming marketing messages down their throats. Follow Laura on Twitter at @pistachio.
Matt Douglas - Founder & CEO of Punchbowl, has guided the company through all stages of growth. Matt has raised three rounds of capital from Intel Capital, Contour Ventures, and prominent angel investors. Matt has 15+ years in product management and marketing with expertise in software product development. At Adobe Systems, Matt was responsible for Premiere where he grew revenue from $15M to $50M in four years. At Bose Corporation, he was a senior manager in the professional division where he led a hardware and software product team.
Matt's favorite reason to celebrate is Groundhog Day – he and his wife held their 16th annual Groundhog Day party in 2012. Follow Matt Douglas on Twitter @mattdouglas or read his startup CEO blog Startup Swami.
Thank you to our sponsors!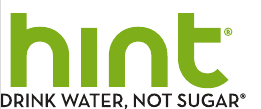 Community Partners


Videography provided by Scenic Roots Productions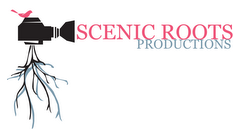 Event photography by Tatsu Ikeda
About Sessions
The goal of Tech Cocktail Sessions is to inspire and educate people on how to start and run a business with experienced entrepreneurs sharing their personal stories. Each month will have a different theme related to the various elements that go into starting up and building a company and feature a diverse set of entrepreneurs who will share their experiences.
Sessions was born out of the positive response to our annual Startup Mixology Conference which breaks down the various ingredients that go into starting and running a business in today's technology and business landscape. But rather than offer you one opportunity a year, we're now bringing this opportunity to you each month. Enjoy more speakers and chat with your peers afterwards about the evening's topic of conversation.
Previous speakers have included Steve Case, Alexis Ohanian, Travis Kalanick, Dick Costolo, Genevieve Thiers, Gary Vaynerchuk, Micah Baldwin, Alexis Juneja and dozens of others. View videos from previous events here.
See more Tech Cocktail events around the country.
Check out the photos from past Tech Cocktail events.
Connect with Tech Cocktail...