Tech Cocktail Sessions Boston: Building Your Company Culture

Tuesday, August 21, 2012 from 6:30 PM to 9:00 PM (EDT)
Event Details
There are many things to think about as you start to grow your startup. Often one of the last things we consider is culture. But should it be? Your team impacts everything about your business - and leaving your internal culture to chance could lead to problems down the road. Alternatively, focusing on your culture can make your company into an amazing place to work and actually help you better achieve your goals as a company. This month's speakers have focused on driving company cultures that have helped fuel their companies - come learn how they did it.
Sessions, Tech Cocktail's new speaker series, brings the experiences of successful entrepreneurs to you so you can learn to succeed and learn lessons for your startup. Hear their stories in their own words and ask them your questions in an intimate setting. This month they'll focus on startup inspiration and taking those important first steps to get started.
Please join us!
Building Your Company Culture
Tuesday, August 21st, 2012 - 6:30 p.m. to 9:00 p.m. ET
Microsoft NERD Center, 1 Memorial Drive, Cambridge, MA 02142
Featured Speakers:
Sheila Lirio Marcelo, Founder & CEO of Care.com
Micah Adler, PhD, Founder, President & CEO of Fiksu
ABOUT OUR SPEAKERS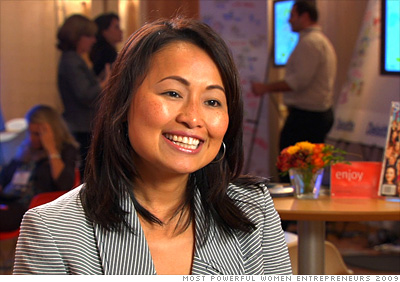 Sheila Lirio Marcelo, Founder & CEO of Care.com
Sheila founded Care.com, the largest and fastest growing service used by families to find high-quality caregivers, from childcare to senior care to household services. Prior to Care.com, Sheila served as an executive at successful Internet companies Upromise, a service helping families save for college; and TheLadders.com, an executive job search engine.
In 2009, Sheila was recognized as a Top 10 Women Entrepreneur at Fortune's Most Powerful Women Summit and one of the "40 under 40" executives in Boston Business Journal. She received the Ernst & Young Entrepreneur of the Year award in 2010 for New England; and, for 2011, was awarded a Marshall Memorial Fellowship and named as a Young Global Leader by the World Economic Forum, for which she is co-leading a global task force on Women & Technology. In 2012, Sheila was named one of the 10 Most Powerful Women in Boston Tech by The Boston Globe's Innovation Economy.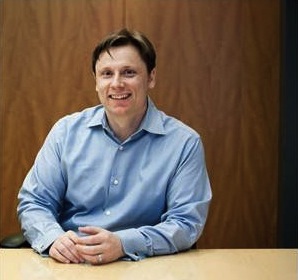 Micah Adler, PhD, Founder, President & CEO of Fiksu
An academic turned prolific technology entrepreneur, Micah Adler combines rich industry insight with complex technical knowledge as the president, CEO, and founder of Fiksu. Previously, Micah was CEO, president, and co-founder of Adverplex, a search engine marketing (SEM) optimization company. His research in algorithms, probabilistic analysis and combinatorial optimization helped the company develop innovative technology to drive profitability for multi-million dollar SEM campaigns. Micah was also the co-founder, president and board member of CourseAdvisor, which was acquired by the Washington Post Corporation in 2007. He has served on the boards of directors for more than 10 Boston-area startup companies.
Micah was also a tenured professor of Computer Science at the University of Massachusetts, Amherst. He has authored more than 50 widely cited publications; holds multiple patents; and has served on numerous academic review committees, program committees and editorial boards. He received his BS from the Massachusetts Institute of Technology and his PhD in theoretical computer science from the University of California, Berkeley.
ABOUT SESSIONS
The goal of Tech Cocktail Sessions is to inspire and educate people on how to start and run a business with experienced entrepreneurs sharing their personal stories. Each month will have a different theme related to the various elements that go into starting up and building a company and feature a diverse set of entrepreneurs who will share their experiences.
Sessions was born out of the positive response to our annual Startup Mixology Conference which breaks down the various ingredients that go into starting and running a business in today's technology and business landscape. But rather than offer you one opportunity a year, we're now bringing this opportunity to you each month. Enjoy more speakers and chat with your peers afterwards about the evening's topic of conversation.
Previous speakers have included Steve Case, Alexis Ohanian, Travis Kalanick, Dick Costolo, Genevieve Thiers, Gary Vaynerchuk, Micah Baldwin, Alexis Juneja and dozens of others. View videos from previous events here.

Community Partners

Videography provided by Scenic Roots Productions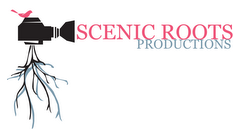 Event photography by Tatsu Ikeda 
 Thank you to our sponsor - they'll all be on hand providing refreshments!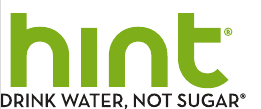 Interested in sponsoring Tech Cocktail Sessions?  Tech Cocktail offers a range of sponsorship options for every budget.  Contact us to see how your company can be a part of the event.
Tech Cocktail (http://tech.co) is a media company that covers the latest tech innovations across the globe. Tech Cocktail has been hosting mixer events and writing about technology start-ups and entrepreneurs across the country with the focus of helping to amplify the local technology signal since 2006. We have hosted large events in Chicago, D.C., NY, San Francisco, Boston, Boulder, San Diego, Detroit, Boise, Austin, Barcelona and more. Read more about Tech Cocktail. 
See more Tech Cocktail events around the country.
Check out the photos from past Tech Cocktail events.
Connect with Tech Cocktail...

When & Where
1 Memorial Drive
Cambridge
Cambridge, 02142


Tuesday, August 21, 2012 from 6:30 PM to 9:00 PM (EDT)
Add to my calendar
Tech Cocktail Sessions Boston: Building Your Company Culture