Description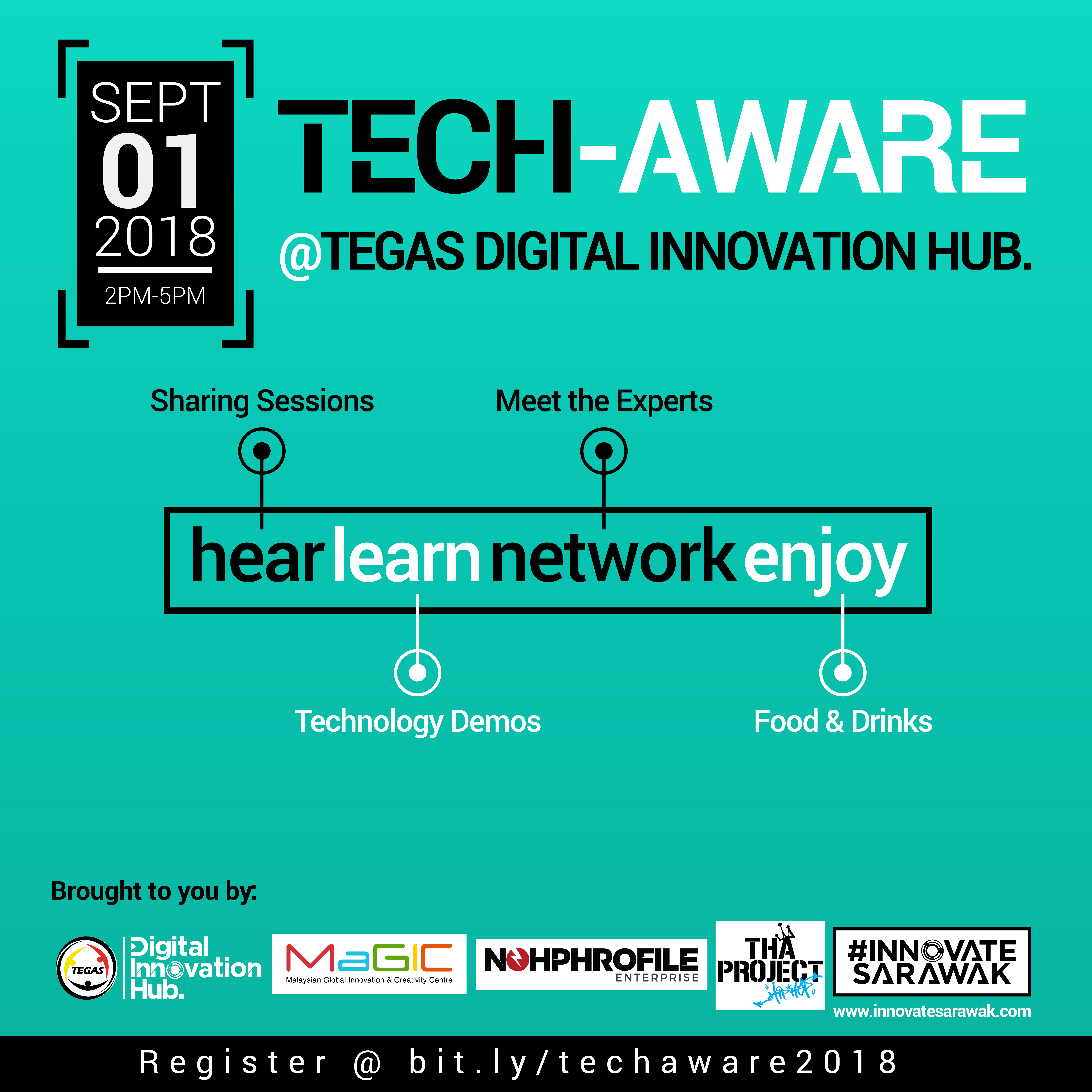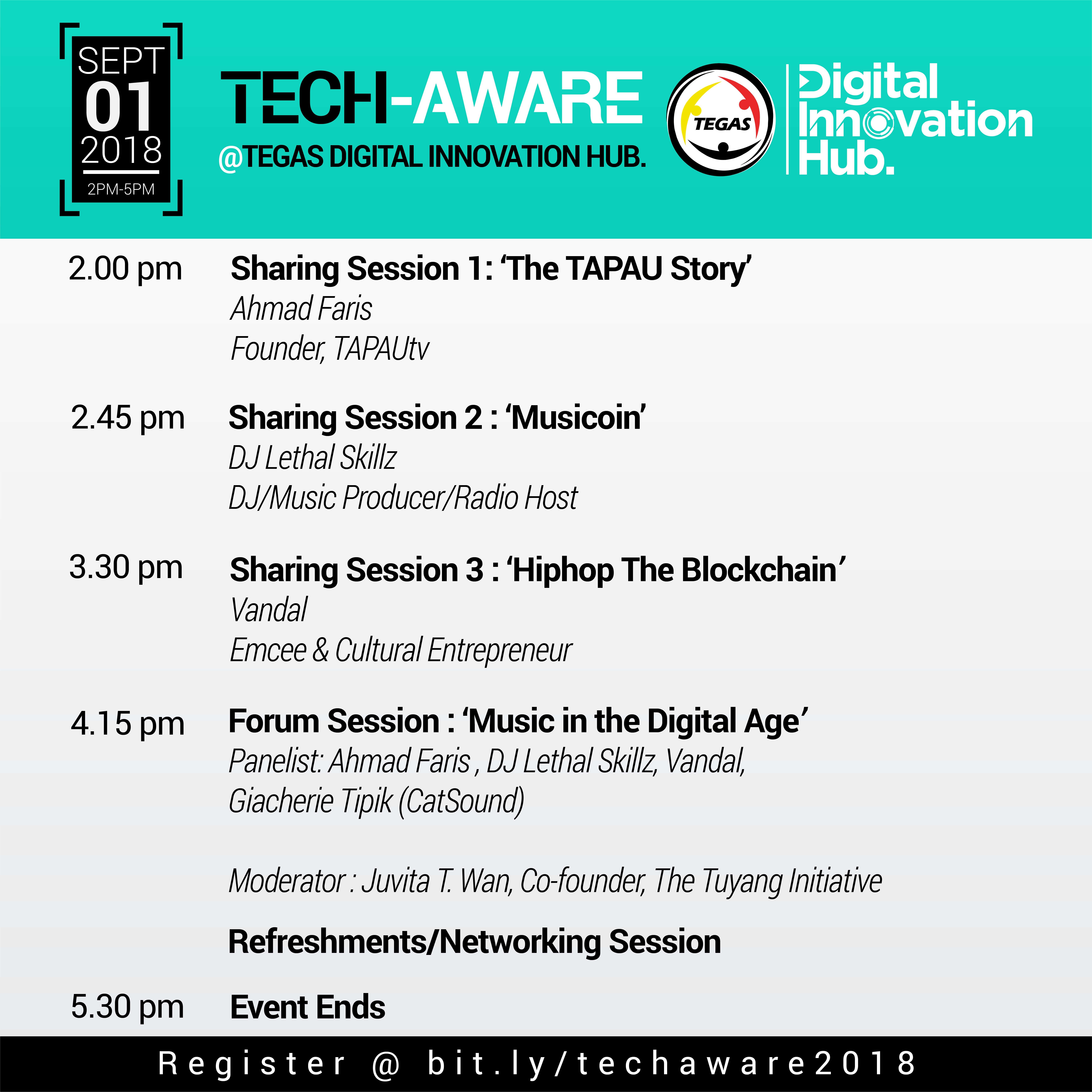 Interested in Tech? Join us this September for the annual Tech-Aware event!
Jointly organized by TEGAS Digital Innovation Hub, Malaysian Global Innovation & Creativity Centre (MaGIC) and Noh Phrofile Enterprise, the programme aims to promote digital innovation and entrepreneurship, and inspire youths to be the changemakers of tomorrow.
Highlights of the event will include sharing sessions by industry leaders, technology showcase i.e Microsoft Hololens, networking session with tech experts and a forum session. Admission is FREE but seats are limited.