Description
Join us at the Google Community Space on the evening of April 29th where we'll learn how social media and online engagement can be tools for good.

Social media, gaming, and other online engagement are deeply intertwined with the lives of today's teenagers, and this presents both tremendous opportunities and significant dangers. How can quickly-evolving technology be harnessed to improve the mental and emotional health of teens, and what are the best practices for creating safe online spaces? A panel of experts from the nonprofit and tech sectors will share their insights and experiences, discussing new models that engage teens while facing the challenges of the modern digital landscape.

Panelists:
Sheoran Bhupendra, Executive Director, YTH (Youth+Tech+Health)
As executive director of YTH, Sheoran leads the organization, involving himself in grant writing, strategic planning, and representing YTH to the community and stakeholders. He works with the program team to design new media and technology programs. He has designed, implemented, and evaluated text messaging campaigns and conducted social media outreach to reach at-risk and hard to reach populations. He also provides capacity building assistance to agencies that want to apply these technologies to their work especially in sexual and reproductive health focusing on youth.
Ashanti Branch, Founder & Executive Director, Ever Forward Club
In 2004 as a first-year teacher, Ashanti started The Ever Forward Club to provide a support group for African American and Latino males, who were not achieving to the level of their potential. Since then, The Ever Forward Club has grown to serve both young men and women and become a 501(c)3 non-profit organization. The Ever Forward Club has helped 100% of its members graduate high school and 93% of them have gone on to attend college. With over 19 years mentoring youth and 10 of those years as a math teacher educating inner city youth, Ashanti was awarded a Fulbright Exchange Fellowship to India, a Rotary Club Cultural Ambassadorial Fellowship to Mexico and a 2010 Teacher of the Year Award from the Alameda-Contra Costa County Math Educators.
Mr. Branch is on a mission to change the way that students interact with their education and the way schools interact with students.
Valerie Grison-Alsop, Founder and Executive Director, Give Us The Floor
Valerie Grison-Alsop is an experienced advertising and television executive with an entrepreneurial itch and deep expertise in engaging teenagers. After studying teen behavior, reflecting on her own struggles as a young adult and helping her daughters through those torturous years, Valerie had an epiphany: teens are uniquely able to help each other deal with distress and reduce stigma. She founded San Francisco-based nonprofit Give Us The Floor (GUTF) in 2015 to provide teens with the peer support they need to enter adulthood with self-confidence, comfort and optimism.

Today, GUTF creates peer support groups that use social media to provide constant contact in a teen-only, online community. Trained teens facilitate the confidential, supportive group chats and GUTF members help each other with common mental health and social issues such as depression, isolation, anxiety, body image, bullying and relationships.
Sheri Sobrato, Founder, Digging Deep Project
Sheri survived brain cancer as a young adult. She coauthored and philanthropically distributed Digging Deep, on which the game is based. Sheri is now on a mission to help more young people through developing electronic products. She has a long-term passion for working with kids and teens facing health challenges and holds a Masters in Counseling Psychology.
Event Timeline:
6 pm - doors open, grab something to eat and drink, grab a seat, network, and get comfortable

6:30 pm - Welcome and panel intro
6:35 pm - Panel and Q&A
7:35 pm - Overflow time and more networking
8:00 pm - You don't need to go home, but you can't stay here.
This event is produced by Regina Walton in association with Social Impact Designs.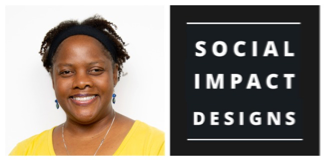 Banner Photo: Airmen from legal lead teens in quiz game - Photo courtesy of Airmen 1st Class Shawna L. Keyes, 4th Fighter Wing Public Affairs / Published May 21, 2018
*Note that the Community Space's official address is 188 The Embarcadero. However, you need to enter at 177 Steuart Street.