Description
Join Downtown Streets Team Leaders and HandsOn Bay Area South Bay Leadership as volunteers helping to clean up our most littered neighborhoods. Volunteers will be led by men and women who have risen up through the Downtown Streets Team program that will provide project direction as well as their stories of overcoming the challenges of homelessness here in Silicon Valley.
8:30AM Welcome, light breakfast and sharing by Downtown Streets Team Leaders
9:00-12:00PM Break into small groups and set out to clean up assigned areas
12:00PM Closing and conversation
This event is family-friendly for families with children elementary school age and up. Adult must be present with children under age 16.

Downtown Streets Team and HandsOn Bay Area will provide all supplies necessary for volunteering, but if you have your own work gloves please bring them!

Please dress for the weather and remember sunscreen, hats and water. Do NOT wear open toed shoes nor red or blue clothing (jeans are okay).

All volunteers will be asked to fill out a release form (Adult Form or Minor Form) at the event.
Kick-off Location:
Grass field at park across from Condos at 1092 Pear Orchard Drive San Jose.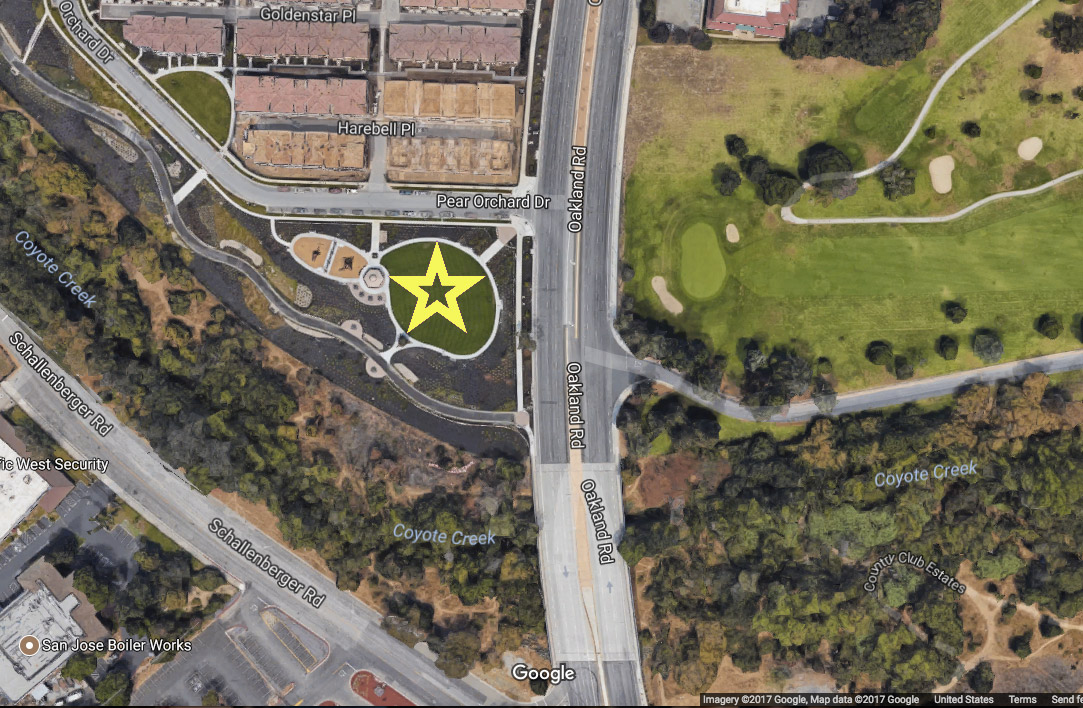 * Street parking is available as well parking at shopping center on other side of condos (where the Sprout's market is located).
Downtown Streets Team provides low-income and homeless men and women through a transitional program into housing and employment. Participants start out by volunteering on DST beautification projects. Team Members are held accountable and trusted to complete tasks, show up on time, and work well with others. Those who show dedication and leadership skills have the ability to rise up to become Team Leads, ultimately advancing to become Managers where they can supervise others. Each person receives a non-cash stipend to finance basic needs in addition to support services.
Date and Time
Location
Grass Field at Park Across from Condos
Oakland Rd. and Pear Orchard Dr.
San Jose, CA 95131